Trails WA supports the seven principles recommended by Leave No Trace Australia for minimising your impacts when using the trails.
Learn more
About West End Heritage Trail, Geraldton
The West End Heritage Trail takes you on a journey through the historical significance of this area.  Now a popular café and bespoke shopping area, the West End was once the primary business district of Geraldton, hosting many businesses, banks, schools and homes.Learn about the life and times of the early town folk as you view buildings dating from colonial times, stroll along the Esplanade or checkout the displays at the Geraldton Visitor Centre.  Enjoy the family friendly facilities of Stow Gardens and the Town Beach.  
Prior to the arrival of the settlers, Yamaji People had lived in the area for many thousands of years.  Seeking new pastoral lands and valuable minerals, settlers from the Swan River Colony expanded into the area in 1849.  This and the recognition of the agricultural potential of the area now known as Greenough Flats, created the need for a local port and supply base.  The town of Geraldton was proclaimed in 1850 – named in honour of the then Governor FitzGerald. 
Early streets surveyed included Marine Terrace, Gregory and Francis Streets.  Many of the buildings and houses constructed in local stone along these streets during the late 19th and early 20th centuries, still survive and are a reminder of another era.
An important landmark in the West End was the Esplanade Jetty, built in 1857, and Geraldton's first main jetty.  It was located at the end of Gregory Street and was also known as the Geraldton Old Sea Jetty, Old Jetty, Geraldton Pier, and Town Jetty throughout its existence.  Goods were loaded and unloaded from the Jetty until 1893, when the Railway Jetty was built in deeper water to better cope with the arrivals of large ships.  The Esplanade Jetty is now a breakwater, offering sprawling views of the city, Port, Champion Bay and Moresby Ranges from a 360 degree viewing platform – a great way to take in Geraldton!
World War II saw fear of Japanese invasion from the north sweep through Australia. Geraldton was a key training base for the troops recalled from the Middle East by Prime Minister Curtin to fight in New Guinea. At one time 40,000 military personnel were here alongside Geraldton's 4,000 residents. Several military command posts were here in West End.
After World War II, dramatic change came over West End as the harbour and its infrastructure expanded and the fishing industry developed. Wheat from the vast tracts of the new wheatbelt hinterland was shipped through the port, along with iron ore and mineral sands.
Geraldton Visitor Centre
(08) 9956 6670
24 Chapman Road, Geraldton WA 6530
Be trail ready for West End Heritage Trail, Geraldton
Here is everything you need to know before visiting this trail.
Time / Duration
1-3 hours
What To Pack
Group A (Urban trails or short trails near facilities) required.
What To Pack
Group A (Urban trails or short trails near facilities)
Full large water bottle per person.
Sun hat or bike helmet (compulsory in WA).
Sunglasses, sunscreen (30+) and insect repellant.
Clothes to suit the activity and potential weather conditions (See suggestions below).
Binoculars and camera (optional).
Trail Start
The trail starts outside the Geraldton Port Authority building on Francis Street
Facilities
BBQ Facilities
Cafe
Car Park
Child Activities
Coach Parking
Dog Friendly
Interpretive Centre
Lookouts
All accessible parking
Picnic Area
Public Telephone
Public Toilet
Shaded Area
Shop
View Platform
Visitor Information Centre
Water Access Points
Best time of year
Enjoyable throughout the year
Trail Access
Air, bus or drive from Perth


Complete West End Heritage Trail, Geraldton to earn badges and points!
Earn points and badges and become a "TrailsWA Expert" by completing trails and leaving reviews.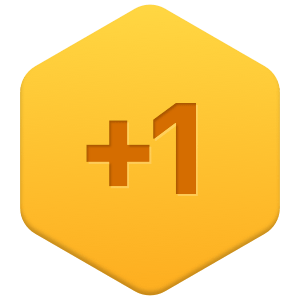 Earn 1 point towards
your TrailsWA level

Be the first to review West End Heritage Trail, Geraldton
We love to hear from people who've been on our Western Australian trails, so it would be most appreciated it if you wanted to leave a review.
Add your review of West End Heritage Trail, Geraldton
Supported by great organisations
Trails are free and bring so many benefits to our community by providing opportunities to have fun, get fit, socialise, explore and challenge yourself. But they also have to be managed and maintained which only is made possible through terrific sponsors, donations and/or volunteering.

Port and CBH grain handling facilities.
Follow the triangle trail markers.
The trail starts near the Mid West Ports Authority building.
Take time to read the interpretive panels along the route.
View 4 Photos of West End Heritage Trail, Geraldton
Upload your photo of West End Heritage Trail, Geraldton
Report a Problem
You are reporting a problem for West End Heritage Trail, Geraldton. Please be as detailed as possible to help us appropriately identify and address the issue.