West End Heritage Trail, Geraldton
Details for trail on a map
The trail starts outside the Geraldton Port Authority building on Francis Street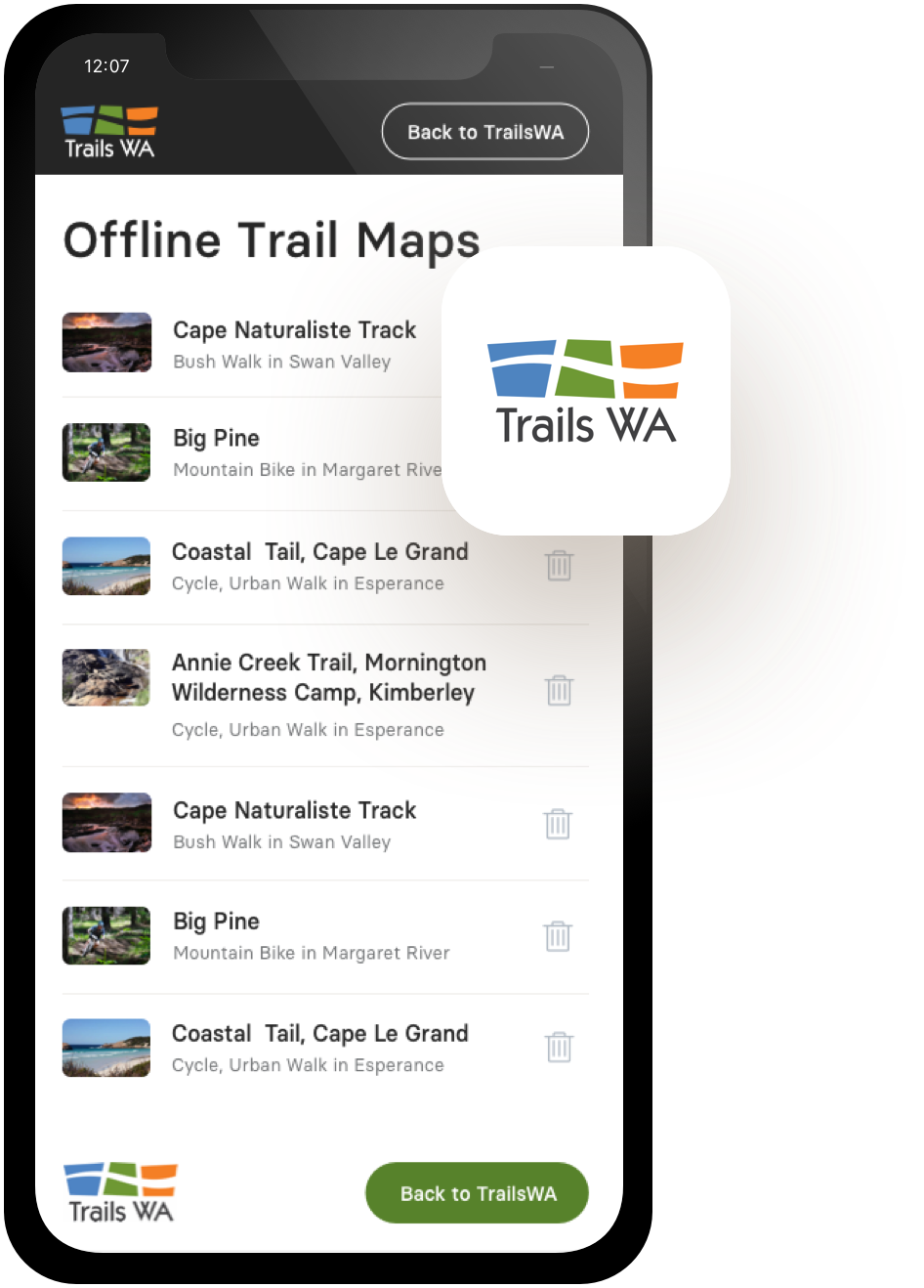 Offline Maps
TrailsWA Now supports Offline Maps. Follow the instructions below to save trail maps to your phone.
Visit trailswa.com.au on your mobile Our Offline Maps will require you to be connected to trailswa.com.au using the device you intend to take on your trip.

Add to Home Screen Save the trailswa.com.au webpage to your home screen.

Find your trail, and Save Offline Via the bookmark saved to your devices home screen, explore our trails and find the one you want - select "Save this map to use offline". You will need to be connected/online at this point.
A feature of early colonial settlement
across Australia was the effort and expense that often went into constructing government buildings.
In a vast landscape, surrounded by
makeshift dwellings, such buildings stood tall as bastions of the empire, a statement about the stability and authority of the officials that used them. Constructed in 1861, the Residency was later used as a Maternity Home (Hospital). Today, this building is owned by the Geraldton Cultural Trust and is used as a meeting place for special interest groups. Visitors are welcome. (Image P 932 - Residency, c1920s. Courtesy GRL).
The waters around Geraldton support an abundance of marine life. Over time the local fishing industry has contributed in so many ways to the local economy. For information about tours to the Abrolhos Islands, the Geraldton Fishermen's Co-Op or other ocean-related activities, contact the Geraldton Visitor Centre. (Image P 1995 - Grain silos in construction, 1967. Courtesy K. Bunn).
The massive silos you see today at
West End are a working example of
the importance wheat exports have
long played in the life of Geraldton
and the surrounding region. In a good growing year, the port here can
export as much as 1.3 million tonnes of wheat. This equates to around 14 million bags of grain using the old transport methods shown here! (Image P 11282 - West End Beach, 1962. Courtesy E. Thompson).
During the Second World War,
Royal Australian Air Force
No. 4 Flying School was based
at Moonyoonooka (Geraldton
Airport). This operation was part of the Empire Air Training Scheme to instruct aircrew from the nations of the Commonwealth for service
with Britain's Royal Air Force.
The base taught trainee pilots to fly the twin-engine Avro Anson. Around 1,500 WAAAF and RAAF ground
staff supported the 200 trainee pilots. For more information, check out the War Years Drive Trail. (Image 056118 - Aerial view of the RAAF Base, Geraldton, 1943. Courtesy AWM).
In the dark hours of 1942 as Australia braced itself to meet a Japanese invasion, the defence of coastal positions was an urgent priority.
Here at Geraldton, army reserve militia from the eastern states arrived to bolster Corps which was charged with the defence of Western Australia. Alongside the need to prepare for the defence of the town,
Geraldton also served as a major training base for both army and air force personnel preparing for overseas service. As the threat of invasion faded from 1943 onwards,
this training function became the dominant focus of military operations in town. For more information, check out the War Years Drive Trail. (Image 051529 - Troops of the 25th Australian Cavalry Regiment, Marine Terrace, 1943. Courtesy AWM).
This park and much of the land around it was once a prominent sand hill that Surveyor Augustus Gregory used as a trig point to survey the first town lots. Then, as Geraldton became established as a port,
a lantern was lit here at night as a beacon for approaching sailing ships.
When the Railway Jetty became too shallow for modern steamships, a new land-backed wharf, with deep dredged water was built. The 'land' for the land-backed wharf was sand that came from here at Flagstaff Hill.
In 1929 a horses and drays, together with a steam shovel loaded trains with sand. From here they travelled on a temporary railway down Gregory
Street ferrying fill to behind the wharf.
The hill slowly disappeared. (Image P 997 - Flagstaff Hill, 1930s. Courtesy S. Gratte).
From 1886 till 1914, the building just across the road from here was used as the Trefusis Cordial Factory for making aerated waters. Their range of drinks included lime and soda, lemonade, strawberryade, sarsaparilla, seltzer water, ginger ale and potassium and soda waters. (Image P 290 - William John Jose, soft drink manufacturer, c1900. Courtesy GRL).
Where you stand was the southern limit of Geraldton in the 1870s.
Created to be the main street leading to the jetty, Gregory Street became the focus for essential development and a 'town in a street' was born.
The crown land at the NW corner grouped the facilities for law and order, while the opposite side showed the achievement of private enterprise with Daniel Scott's Geraldton Hotel, Scott and Gale's warehouse and at the prime NE corner, George Shenton's large warehouse.
The first post office was adjacent to the hotel, and like all early buildings
was limestone with a shingle roof. Rows of terrace houses had sand forever drifting onto the back doorsteps from the high dunes that formed the backbone of the streets.
Notable addresses on
Gregory Street.

30-32 Gregory Street c1876.
These two buildings, comprising
a single room (former bank) and
attached cottage, have historic
significance for their connection
to early commercial activities in
Geraldton. Over the years, the
building has been used as a bank, post office and chemist's shop.

63 Gregory Street was built in 1876.

Honeymoon Cottage
By 1871, Daniel Scott, now the first Chairman of the Municipal Council and his wife Caroline (nee Samson)
were settled in their two storey residence. Today number 34 is known locally as Honeymoon
Cottage. The 'Honeymoon' part is associated with the first licensee of Scott's Geraldton Hotel, the enterprising Mr Edward Ridley, who at the end of his contract saw the merit in building a cottage for
newlyweds beside his residence.
While this may be true (he owned land on both sides of Lester Park where a small stone house in the corner opens onto the park) the titles for 30–34 Gregory Street reveal he never owned that property!

Popular usage has given the name 'Honeymoon Cottage' a life of its own and perhaps rightly so, as
after only 4 years of marriage, Daniel became ill with fever and died on 4th April 1874.

Gregory Street housed the first bank
in the colony outside Perth, when the
National Bank of Australasia opened in 1866. While the bank withdrew in 1871, it returned in 1876 just before the Western Australian Bank leased
number 30 with the manager residing
at 32. Later this square shop was Charles Conway's first pharmacy in 1891. (Image P 1101 - Geraldton Hotel, c1890s. Courtesy GRL).
This fine example of a Victorian residence was built around 1875
by Martin Hosken, mine manager, licensee and manager of the
Geraldton Hotel (behind you). In 1939 it became a boarding house where boys from outlying properties could stay while attending Geraldton High School. It continued in that role for nearly thirty years until a larger
boarding facility was built near the high school. In 1975 the restored lodge here opened as a community
education centre. (Image P 927 - Forrest Lodge, c1880. Courtesy E. Jupp).
This site also features on the Marine Terrace Trail.
Trails WA supports the seven principles recommended by Leave No Trace Australia for minimising your impacts when using the trails.
Learn more
About West End Heritage Trail, Geraldton
The West End Heritage Trail takes you on a journey through the historical significance of this area.  Now a popular café and bespoke shopping area, the West End was once the primary business district of Geraldton, hosting many businesses, banks, schools and homes.Learn about the life and times of the early town folk as you view buildings dating from colonial times, stroll along the Esplanade or checkout the displays at the Geraldton Visitor Centre.  Enjoy the family friendly facilities of Stow Gardens and the Town Beach.  
Prior to the arrival of the settlers, Yamaji People had lived in the area for many thousands of years.  Seeking new pastoral lands and valuable minerals, settlers from the Swan River Colony expanded into the area in 1849.  This and the recognition of the agricultural potential of the area now known as Greenough Flats, created the need for a local port and supply base.  The town of Geraldton was proclaimed in 1850 – named in honour of the then Governor FitzGerald. 
Early streets surveyed included Marine Terrace, Gregory and Francis Streets.  Many of the buildings and houses constructed in local stone along these streets during the late 19th and early 20th centuries, still survive and are a reminder of another era.
An important landmark in the West End was the Esplanade Jetty, built in 1857, and Geraldton's first main jetty.  It was located at the end of Gregory Street and was also known as the Geraldton Old Sea Jetty, Old Jetty, Geraldton Pier, and Town Jetty throughout its existence.  Goods were loaded and unloaded from the Jetty until 1893, when the Railway Jetty was built in deeper water to better cope with the arrivals of large ships.  The Esplanade Jetty is now a breakwater, offering sprawling views of the city, Port, Champion Bay and Moresby Ranges from a 360 degree viewing platform – a great way to take in Geraldton!
World War II saw fear of Japanese invasion from the north sweep through Australia. Geraldton was a key training base for the troops recalled from the Middle East by Prime Minister Curtin to fight in New Guinea. At one time 40,000 military personnel were here alongside Geraldton's 4,000 residents. Several military command posts were here in West End.
After World War II, dramatic change came over West End as the harbour and its infrastructure expanded and the fishing industry developed. Wheat from the vast tracts of the new wheatbelt hinterland was shipped through the port, along with iron ore and mineral sands.
Be trail ready for West End Heritage Trail, Geraldton
Here is everything you need to know before visiting this trail.
Time / Duration
1-3 hours
What To Pack
Group A (Urban trails or short trails near facilities) required.
What To Pack
Group A (Urban trails or short trails near facilities)
Full large water bottle per person.
Sun hat or bike helmet (compulsory in WA).
Sunglasses, sunscreen (30+) and insect repellant.
Clothes to suit the activity and potential weather conditions (See suggestions below).
Binoculars and camera (optional).
Trail Start
The trail starts outside the Geraldton Port Authority building on Francis Street
Facilities
Access with assistance for the Disabled
BBQ Facilities
Bicycle Path
Cafe
Car Park
Child Activities
Coach Parking
Dog Friendly
Interpretive Centre
Lookouts
Parking for Disabled
Picnic Area
Public Telephone
Public Toilet
Shaded Area
Shop
View Platform
Visitor Information Centre
Water Access Points
Best time of year
Enjoyable throughout the year
Trail Access
Air, bus or drive from Perth


Complete West End Heritage Trail, Geraldton to earn badges and points!
Earn points and badges and become a "TrailsWA Expert" by completing trails and leaving reviews.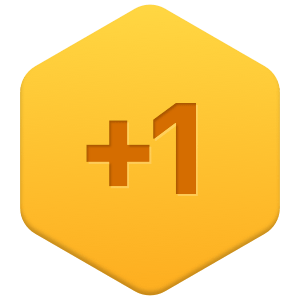 Earn 1 point towards
your TrailsWA level

Be the first to review West End Heritage Trail, Geraldton
We love to hear from people who've been on our Western Australian trails, so it would be most appreciated it if you wanted to leave a review.
Add your review of West End Heritage Trail, Geraldton
Supported by great organisations
Trails are free and bring so many benefits to our community by providing opportunities to have fun, get fit, socialise, explore and challenge yourself. But they also have to be managed and maintained which only is made possible through terrific sponsors, donations and/or volunteering.

Port and CBH grain handling facilities.
Follow the triangle trail markers.
The trail starts near the Mid West Ports Authority building.
Take time to read the interpretive panels along the route.
View 4 Photos of West End Heritage Trail, Geraldton
Upload your photo of West End Heritage Trail, Geraldton
Report a Problem
You are reporting a problem for West End Heritage Trail, Geraldton. Please be as detailed as possible to help us appropriately identify and address the issue.