About Goat Farm Mountain Bike Park, Greenmount
Located on the outskirts of Perth, The Goat Farm Mountain Bike Park contains over 20km of trail.  For many riders, the stand-out is the Skills Park with all levels of skills and jumps action.
Trails range from Easy (Green) to Extreme (Double Black) and include four trails suitable for adaptive cyclists.
The Goat Farm is a popular first stop for Perth riders.  XC, DH and Gravity riders are well catered for. 
Plan Your Ride… When you explore the trail listings you can download "The Goat Farm Mountain Bike Trails Guide"
Are you a beginner rider? We recommend that you start on the Green (easy) trail loops, Convict, Probation, Banishment and Ngarna and then to progress your skills move on to the green skills loop in the Skills Park.
Getting there
Driving: Turn off Great Eastern Hwy onto Greenmount Rise and follow the sealed road to the carpark at the Main Trailhead.
Public Transport Option: You can ride in, it's 4km from Midland Train Station
Locals: Ride in from the Railway Reserves Heritage Trail which joins the Ngarna trail in the Goat Farm Mountain Bike Park network.
Accommodation
There is a wide range of accommodation in the Perth Hills.  Check out the trails links to Perth Hills  Centre and Mundaring Visitor Centre for local advice and booking assistance.
Facilities
The main trailhead is adjacent to the car park. Trailhead facilities include toilets, picnic tables, bike rack, an information shelter and shaded areas to take a break between rides.  There are also places to sit and watch the action in the skills park and additional picnic tables at the upper trailhead.  You will need to bring your own water as it is not supplied in the park.  Please remember to take your rubbish home with you and use 'Leave No Trace' practices while out on the trails.
Images courtesy of Stack Photography and Nic Quinn
Can't find something you're looking for?
Our Explore Map tool provides a lot of detail and filters to help explorers find the best and most suitable trails. Head on over to our Explore Map for greater search capacity.
Supported by great organisations
Trails are free and bring so many benefits to our community by providing opportunities to have fun, get fit, socialise, explore and challenge yourself. But they also have to be managed and maintained which only is made possible through terrific sponsors, donations and/or volunteering.

Jumps Area - Blue Jump 2 - Goat Farm Skills Park
Linkage - Goat Farm Mountain Bike Park
Sunset on Tipping Point - Goat Farm Mountain Bike Park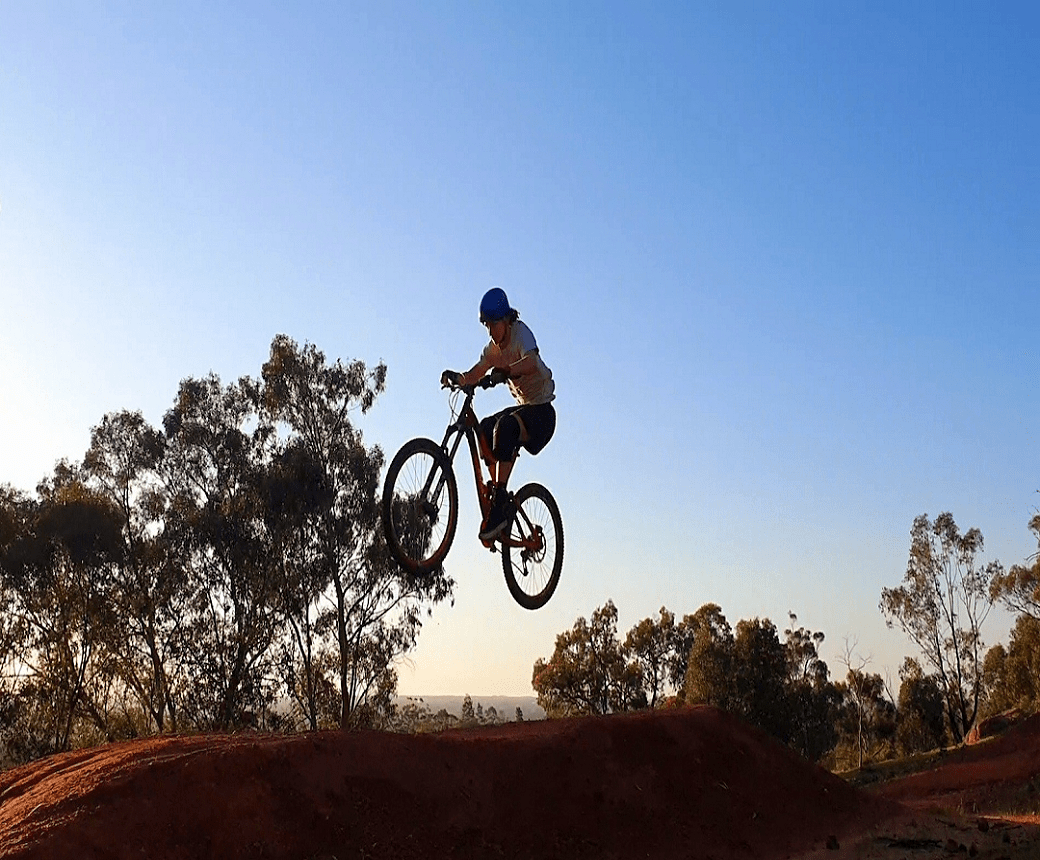 Blue Tongue - Goat Farm Mountain Bike Park
Heritage Area - Goat Farm Skills Park
Skills Area - Rock Garden, Goat Farm Mountain Bike Park
Jumps Launch Pad - Goat Farm Skills Park
View 32 Photos of Goat Farm Mountain Bike Park, Greenmount