About Collie Wagyl Biddi
The Trailhead for the Collie Wagyl Biddi network is located at Soldier's Park on Lefroy Street near the centre of Collie.
It offers nine kilometres of connected trails built to beginner and intermediate level, including 4.5 kilometres of trails suitable for hand-cycles.
The network is designed around a key beginner classification spine trail linking Soldiers Park to Reserve 15783. Connecting loops provide a variety of riding experiences. All loops can be ridden as a circuit without crossing or doubling back.
The trail is named after the mythical rainbow serpent (Wagyl) which according to legend created the Collie, Preston and Brunswick Rivers. Biddi means 'path through the forest' in the Noongar language. The long-distance Munda Biddi Trail connects to this network at Soldier's Park.
Entry is free and the facility is open 7 days a week.
---
Getting There
Collie is located 200km south east of Perth and 58km inland from Bunbury.
Public Transport to and from Collie is available with TransWA and South West Coach Lines.
The Trailhead is in Soldiers Park on the corner of Johnston and Lefroy Streets.
---
Facilities
Parking
Toilets
Drinking water
Skate Park
Playground
Picnic sites and free BBQs
Can't find something you're looking for?
Our Explore Map tool provides a lot of detail and filters to help explorers find the best and most suitable trails. Head on over to our Explore Map for greater search capacity.
Supported by great organisations
Trails are free and bring so many benefits to our community by providing opportunities to have fun, get fit, socialise, explore and challenge yourself. But they also have to be managed and maintained which only is made possible through terrific sponsors, donations and/or volunteering.

Network Collie Wagyl
Network Collie Wagyl
Views of the river
The trail follows the river
Rocky Horror trail
The 1.7km Rocky Horror is a great ride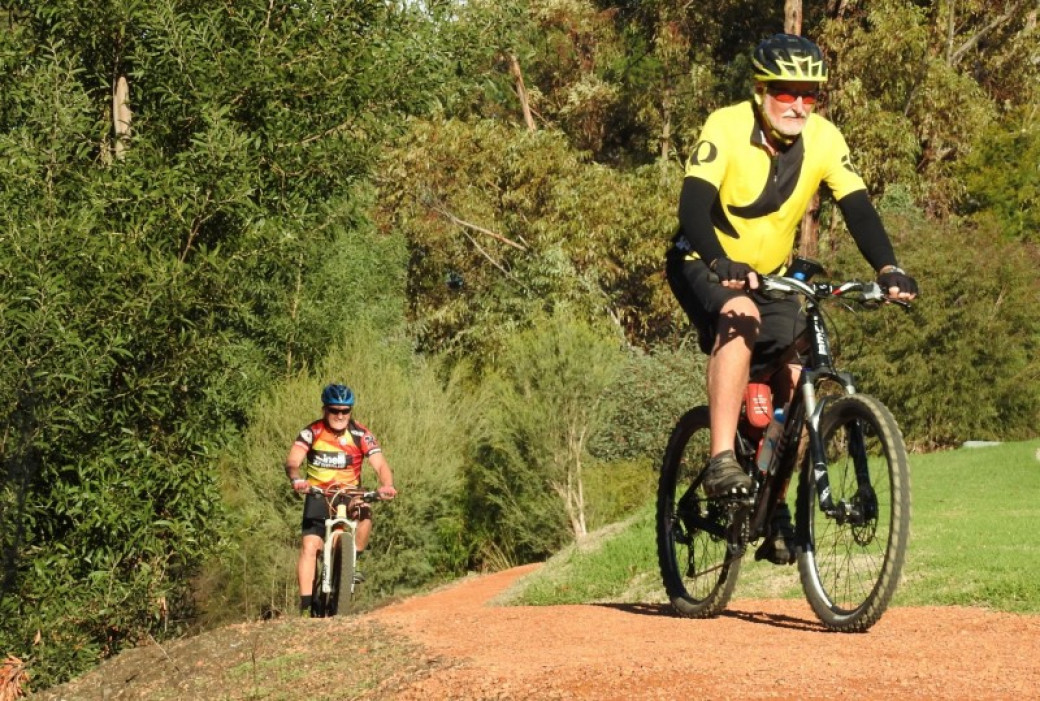 Single Track
Parts of the trail are single track following the river.
Sprocket's Rocket trail
Sprocket's Rocket is part of the Collie Wagyl Biddi network.
View 9 Photos of Collie Wagyl Biddi