Trails WA supports the seven principles recommended by Leave No Trace Australia for minimising your impacts when using the trails.
Learn more
About Geraldton Food Trail
As the old saying goes "When in Geraldton, do as the locals do": relax, eat, drink, explore, repeat. All within strolling distance in the stunning CBD, this food trail delivers it all. Stay another day to experience all of Geraldton's best eateries.
These family owned and run restaurants and cafes put their soul into their dining experiences. Each express their taste of the bountiful land, sea and relaxed Geraldton atmosphere.
Enjoy a peaceful stroll along the Esplanade, taking in the sea-lions or watch the ships come and go. Wander the length of the Foreshore, stopping in at the WA Museum – Geraldton to learn about the history of the region including the story of the Batavia Shipwreck. Cool off with the kids with some fun in the water park, or shoot some hoops in the rage cage at the Youth Precinct.
Remember those that lost their lives in WWII at the stunning HMAS Sydney II Memorial or learn how the convicts built some of the key buildings at the Old Geraldton Gaol. Why not head to the Geraldton Fisherman's Cooperative to find out about the Crayfish industry and the importance of the Abrolhos Islands to the region.
Shop till you drop with some amazing boutiques and maybe purchase that Abrolhos pearl for that someone special, or call into Yamaji Art for some cultural artwork to take home as a memory of your visit to Geraldton.
Geraldton Visitor Centre
(08) 9956 6670
24 Chapman Road, Geraldton WA 6530
Be trail ready for Geraldton Food Trail
Here is everything you need to know before visiting this trail.
Time / Duration
Half day to a full day
What To Pack
Group A (Urban trails or short trails near facilities) required.
What To Pack
Group A (Urban trails or short trails near facilities)
Full large water bottle per person.
Sun hat or bike helmet (compulsory in WA).
Sunglasses, sunscreen (30+) and insect repellant.
Clothes to suit the activity and potential weather conditions (See suggestions below).
Binoculars and camera (optional).
Trail Start
Museum of Geraldton, 2 Museum Place, Geraldton which is 415km (4 h 34 min) north of Perth.
Facilities
Facilities will differ at each establishment.
BBQ Facilities
Cafe
Car Park
Interpretive Centre
Kiosk
Picnic Area
Public Toilet
Shop
Visitor Information Centre
Best time of year
Any time of year
Trail Access
Drive, Bus or Fly to Geraldton 415km north of Perth


Complete Geraldton Food Trail to earn badges and points!
Earn points and badges and become a "TrailsWA Expert" by completing trails and leaving reviews.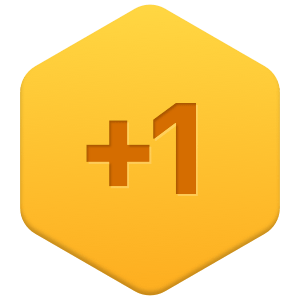 Earn 1 point towards
your TrailsWA level

Be the first to review Geraldton Food Trail
We love to hear from people who've been on our Western Australian trails, so it would be most appreciated it if you wanted to leave a review.
Add your review of Geraldton Food Trail
Supported by great organisations
Trails are free and bring so many benefits to our community by providing opportunities to have fun, get fit, socialise, explore and challenge yourself. But they also have to be managed and maintained which only is made possible through terrific sponsors, donations and/or volunteering.

Museum of Geraldton
Museum of Geraldton
Skeetas food
Skeetas food
Cutler and Smith
Cutler and Smith
Beached Barrel
BEached Barrel
Piper Lane Cafe
Piper Lane Cafe
Monsignor Hawes and St Frances Xavier Cathedral
Monsignor Hawes and St Frances Xavier Cathedral
Geraldton Regional Art Gallery
Geraldton Regional Art Gallery
Batavia Harbour
Batavia Harbour
View 12 Photos of Geraldton Food Trail
Upload your photo of Geraldton Food Trail
Report a Problem
You are reporting a problem for Geraldton Food Trail. Please be as detailed as possible to help us appropriately identify and address the issue.