Waterfront Heritage Trail, Geraldton
Details for trail on a map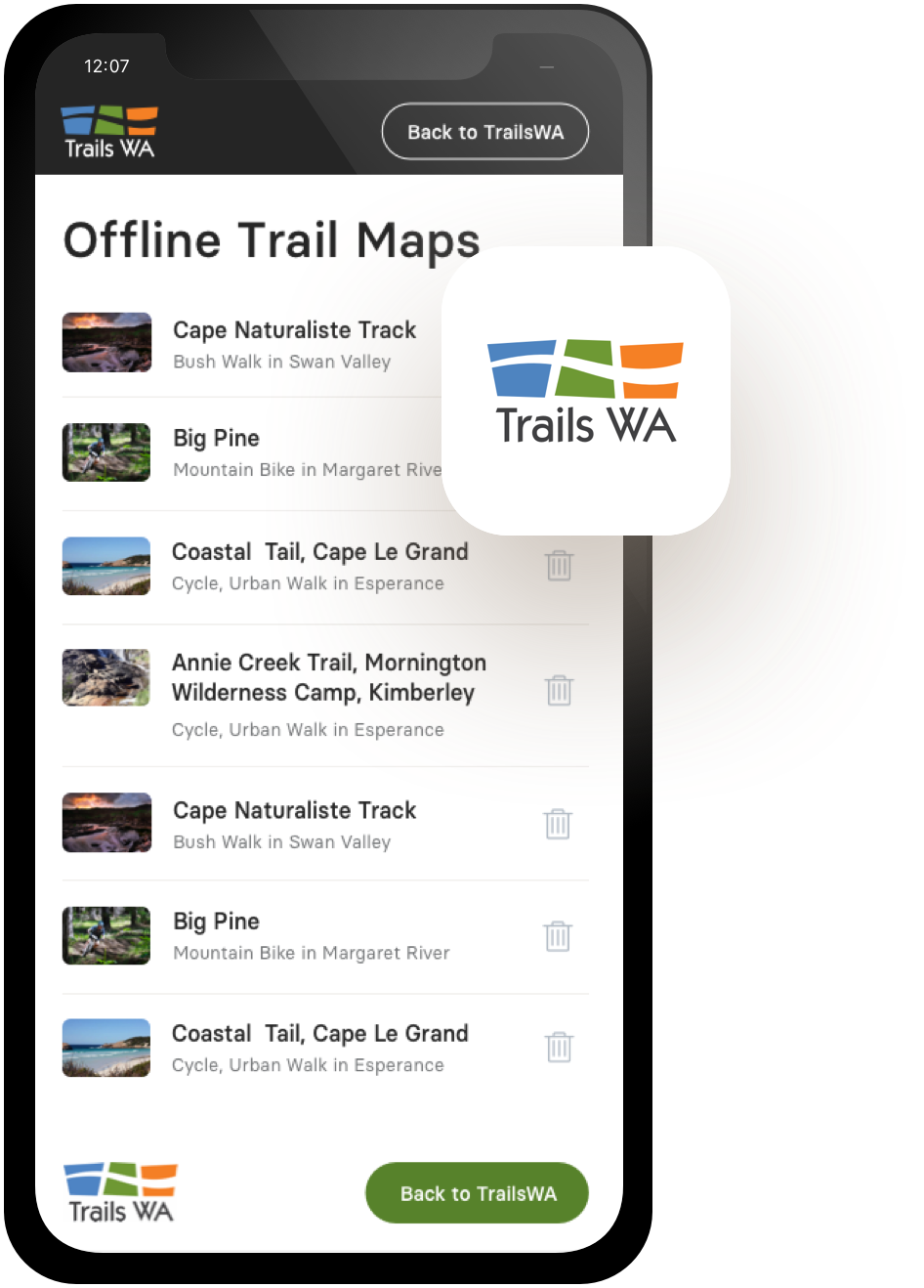 Offline Maps
TrailsWA Now supports Offline Maps. Follow the instructions below to save trail maps to your phone.
Visit trailswa.com.au on your mobile Our Offline Maps will require you to be connected to trailswa.com.au using the device you intend to take on your trip.

Add to Home Screen Save the trailswa.com.au webpage to your home screen.

Find your trail, and Save Offline Via the bookmark saved to your devices home screen, explore our trails and find the one you want - select "Save this map to use offline". You will need to be connected/online at this point.
On this site is a very early map of the Townsite of Geraldton, 1850.

Champion Bay was first noted as a potential harbour site in 1839 by
explorer George Grey. Grey was
walking back to Perth at the time
after being shipwrecked near Kalbarri. Early in the following year, an inspection of the site was carried out by Commander Dring in his colonial schooner "Champion".
The bay was named after the ship by the Royal Navy hydrographic surveyor, J L Stokes, who surveyed it later in 1840.

In 1848 copper and lead were discovered on the Murchison River by explorer and surveyor Augustus Gregory. The following November, the Champion returned, soldiers came ashore on a 4km sandy beach here and raised the Union Jack on the tallest sand hill – Flagstaff Hill.
Champion Bay was to be the port for a lead mine on the Murchison and a supply base for the settlers taking up agricultural land on the Greenough flats. It also served as a military garrison to protect the settlers from
possible retaliatory attacks by Aboriginal people.

On 3rd June 1851 the townsite of
Geraldton was declared. The name
honours the Governor at that time. (Image P 7609 - Very early view of Geraldton, taken from Mount Scottc 1890s. Courtesy Siggins family.)
When completed in 1898, the Public Building became the home of government agencies such as Lands and Mines, Treasury, Police, Customs and Shipping and the new Courthouse. The building features Flemish bond brick construction with rendered verandah colonnades across the front in a Federation Free classical style. It functioned as a multi-agency office block until 1988 when all of the occupants except for the Crown Law Department moved to
other premises. The building was renovated in 1989, and its court function continues today. (Image P 5060 - Rear view of Public Buildings along with Railway Station and Railway Jetty, c1910. Courtesy S. Douglas).
Geraldton's popular Freemasons Hotel has been the dominant building at the intersection of Marine Terrace and Durlacher Street since 1895.
A persistent local rumour from the past was that at one time the large corner block changed hands for a bottle of rum.

Messrs O.& E.A.Trigg of Geraldton owned the site when tenders were called for construction of the hotel in March 1894. Project architect was Mr H.S.Trigg of Perth and Mr Orde Powell the builder. By August 1895 the ornate hotel was the talk of the town and a thriving business under the guidance of Messrs Jones & Inglis from South Australia.

Twenty rooms were on the ground floor including a dining room of 60 persons capacity, servery, kitchen, pantry, scullery, luggage room and a reading and smoking room.

A wide Western Australian jarrah set of stairs accessed the upper floor.
A wide balcony extended around three sides of the building, giving guests a fine view of the sea as they relaxed of an evening. Favoured guests were given access to the hotel's dominant tower which gave a unique elevated view over Marine Terrace buildings, the Railway Jetty and other features.

(Image P 1100 - Freemason's Hotel, Marine Terrace, 1892. Caption courtesy N. Thompson).
Rocks Laneway is named after the prominent family business which stood at this location on Marine Terrace for over 100 years. In the early 1900s, a newsagency and shopfront was established by Mr E. Snell. In 1934 Mr Arthur Paskin Rock (prominent local printer and publisher) obtained the business, renaming it Rock's Stationer's Hall. With it's wide stock selection, in later years the business became affectionately known as "The House of a Thousand Gifts". The Rock family operated the business (more recently known as Rock's Newsagency) until 2017. It's prominent red signage on the Marine Terrace frontage is a familiar reminder to locals of this once iconic local business. (Image P 10720 - View of Marine Terrace, showing Rock's Newsagency in centre. Courtesy J. Glass).
The Wittenoom Building was built for Edward and Frank Wittenoom,
pioneer pastoralists and businessmen. At one stage the Wittenoom Brothers held over two million acres (809,380 ha) in crown leases in the Murchison and set up Murgoo, Boolardy, Nookawarra, Mileura and Belele Stations. (Image P 125 - Marine Terrace, looking west, with Wittenoom Building to left, 1939. Courtesy T. Budd).
Prior to its demolition to make way for the office block you see here today, the Bishop's Palace was one of Geraldton's most magnificent residences. It was built in 1900 to a plan produced by the same Perth architects who designed the Stella Maris Convent – Henderson & Jefferies. Its removal coincided with a sad decade for Geraldton's heritage when both this residence and the Post Office and Club Hotel buildings
on Marine Terrace were also demolished in the name of progress.
(Image P 2146 - Bishop's Palace, c1930. Courtesy C. Shaw).
In the early days of settlement, this area was the site of an Aboriginal camp. St Francis Xavier Cathedral was designed by Priest Architect Monsignor John Hawes. Work commenced in 1916. However, due to lack of funds the build was not completed until 1938, being officially opened and blessed by Bishop Collins on 28 August 1938. (Image P 2149 - St Francis Xavier Cathedral, c1928. Courtesy C. Shaw). Visit the Monsignor Hawes Heritage Centre or take a tour of the Cathedral to learn more.
Looking at Stella Maris Convent and Nagle College today it is hard to believe that standing here in the 1800s you would have been looking at a very mobile sand hill. Under siege from the sand hills from day one, the settlement of Geraldton was initially built around the local sand formations. When European settlers arrived at Champion Bay, the taller hills were nearly all covered by teatrees and wattle. However, many of the town's sandhills soon became bare as well once settlers started gathering wood fuel and grazing their goats on the sand dunes. As a result, a determined dune stabilisation program was started in the late 1880s and was taken very seriously. Anyone caught cutting wood was fined £5 for the first offence while it was jail time for re-offenders. (Image P 11992 - Stella Maris, c1960. Courtesy P. Maddren).
The Geraldton Primary School was
opened to 100 students in 1879, replacing a school in what is now the Missions to Seafarers building on Marine Terrace. This is one of the oldest continuously used schools in the state outside the Perth metropolitan area. (Image P 631 - Geraldton Primary School, c1950. Courtesy GRL).

This park and much of the land around it was once a prominent sand hill that Surveyor Augustus Gregory used as a trig point to survey the first town lots. Then, as Geraldton became established as a port,
a lantern was lit here at night as a beacon for approaching sailing ships.
When the Railway Jetty became too shallow for modern steamships, a new land-backed wharf, with deep dredged water was built. The 'land' for the land-backed wharf was sand that came from here at Flagstaff Hill.
In 1929 a horses and drays, together with a steam shovel loaded trains with sand. From here they travelled on a temporary railway down Gregory
Street ferrying fill to behind the wharf.
The hill slowly disappeared. (Image P 997 - Flagstaff Hill, 1930s. Courtesy S. Gratte).
Across the road is the former residence of the Police Force Commander. Just as No.18 Francis Street has a significant history, so too does No.20 next door. This was once the Overseas Telecommunications
Commission building and in 1913 large aerials were built behind it.
During World War One, this was an important facility needed to maintain
contact with ships in the Indian Ocean. To protect it a detachment of the Citizen Force Guard kept watch here. (Image P 7410 - Off duty members of the Citizen Force Guard and their army bell tents at the OTC Station, 1914. Courtesy SLWA).
There has always been a Customs House in Geraldton, only it wasn't
always here. Just as the commercial hub of the port initially moved
around over the decades, so too has the Customs House followed it. This office was built in 1935 following the construction of the major reinforced concrete berth at West End in 1931. It remains in use today as the office for the Australian Border Force. (Image P 2070 - North West Mounted Police, 1888. Courtesy GRL).
Image P 1462 - Marine Terrace, with railway in place, prior to construction of new Jetty at Durlacher Street, c1890. Courtesy State Library of Victoria.
When the Railway Jetty was built in
1893, the role of Gregory Street jetty
shifted from shipping to recreation.
For decades The Esplanade was the
social gathering point for all Geraldton residents, and even a tourist attraction for people in the hot inland goldfields. Here they could enjoy its promenade, bandstand, swimming baths and beach shelters, boating clubs, and of course
the kids playground with the merry-go-round. (Image P 995 - Town Beach, c1900. Courtesy E. Jupp).
Finish this walk at Ilgarijiri - a cast bronze and ceramic sculpture which evolved from the interpretation of two paintings – The Emu in the Sky by Margaret Whitehurst (Wajarri) and The Seven Sisters and the Hunter by Barbara Merritt (Badimaya).
Trails WA supports the seven principles recommended by Leave No Trace Australia for minimising your impacts when using the trails.
Learn more
About Waterfront Heritage Trail, Geraldton
The Waterfront Heritage Trail is part of a series of trails that will take you on a historic journey through the Geraldton CBD.
Start at the Dome Cafe on the Foreshore and follow the square markers located along the trail.
Enjoy a journey through time with a walk through some of the cities earliest streets and buildings. See how Champion Bay evolved into a busy port; and how the town of 4000 people transformed during World War II to accommodate 40,000 military personnel.
Learn how the original rail line that cut the town off from the beach was moved to develop the stunning Foreshore you see today.
Geraldton Visitor Centre
(08) 9956 6670
24 Chapman Road, Geraldton WA 6530
Be trail ready for Waterfront Heritage Trail, Geraldton
Here is everything you need to know before visiting this trail.
Time / Duration
Up to 1 hour
What To Pack
Group A (Urban trails or short trails near facilities) required.
What To Pack
Group A (Urban trails or short trails near facilities)
Full large water bottle per person.
Sun hat or bike helmet (compulsory in WA).
Sunglasses, sunscreen (30+) and insect repellant.
Clothes to suit the activity and potential weather conditions (See suggestions below).
Binoculars and camera (optional).
Trail Start
The trail starts and ends at Dome
Facilities
Access with assistance for the Disabled
BBQ Facilities
Bicycle Path
Cafe
Car Park
Child Activities
Dog Friendly
Lookouts
Parking for Disabled
Picnic Area
Public Telephone
Public Toilet
Shaded Area
Shop
Visitor Information Centre
Best time of year
Enjoyable throughout the year
Trail Access
Air, bus or drive from Perth


Complete Waterfront Heritage Trail, Geraldton to earn badges and points!
Earn points and badges and become a "TrailsWA Expert" by completing trails and leaving reviews.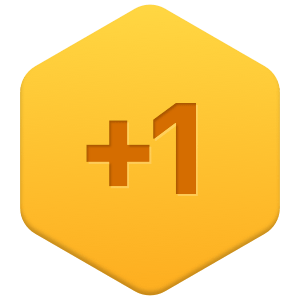 Earn 1 point towards
your TrailsWA level

Be the first to review Waterfront Heritage Trail, Geraldton
We love to hear from people who've been on our Western Australian trails, so it would be most appreciated it if you wanted to leave a review.
Add your review of Waterfront Heritage Trail, Geraldton
Supported by great organisations
Trails are free and bring so many benefits to our community by providing opportunities to have fun, get fit, socialise, explore and challenge yourself. But they also have to be managed and maintained which only is made possible through terrific sponsors, donations and/or volunteering.

The trail follows the Waterfront.
Start and end at Dome Cafe.
Follow the square markers.
There are numerous places to stop for refreshments along the route.
View 4 Photos of Waterfront Heritage Trail, Geraldton
Upload your photo of Waterfront Heritage Trail, Geraldton
Report a Problem
You are reporting a problem for Waterfront Heritage Trail, Geraldton. Please be as detailed as possible to help us appropriately identify and address the issue.