Trails WA supports the seven principles recommended by Leave No Trace Australia for minimising your impacts when using the trails.
Learn more
About Canning River Wetlands, Cannington
Starting at the Kent Street Weir the trail heads downstream where you can explore as many side streams as you can float in. An information board at the launch ramp has the canoe trail map and inforrmation permenantly on display.
Castledare Minature Railway is on the river about 500m downstream from Kent Street. They operate a station from Kent St with the train running on the third Sunday of every month.
As marked, the distance one way to Riverton Bridge is about four kilometres.There are cafe's at the start and finish points.
Heading upstream from Riverton Bridge you will discover many dead-end channels and plenty of bird and fish life. A great spot to kayak or canoe.
City of Canning
9231 0655
Western Australian (Perth City) Visitor Centre
(08) 9483 1111
55 William Street, Perth WA 6000
Be trail ready for Canning River Wetlands, Cannington
Here is everything you need to know before visiting this trail.
Time / Duration
Up to half a day depending on how much you explore!
What To Pack
Group F (Paddling trails) required.
What To Pack
Group F (Paddling trails)
Plenty of water and food for duration of trip.
Sun hat, sunglasses, sunscreen (30+)
Clothes to suit the activity and potential weather conditions
Lifejacket or flotation device
Leg or paddle leash if paddling in the ocean
Trail Start
Wilson Park, Kent St, Cannington which is 15km (20 mins) from Perth.
Trail End
Riverton Bridge
Hazards & Warnings
Occasionally, in summer, Algal Blooms occur and sections of the river may be closed.
Facilities
Cafe and kayak launch ramp at the start point.
BBQ Facilities
Cafe
Kiosk
Public Toilet
All accessible toilet facilities
Best time of year
Anytime


Complete Canning River Wetlands, Cannington to earn badges and points!
Earn points and badges and become a "TrailsWA Expert" by completing trails and leaving reviews.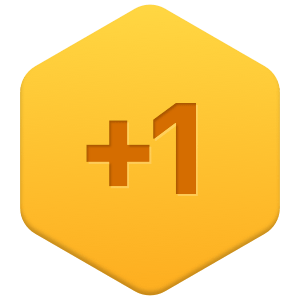 Earn 1 point towards
your TrailsWA level

5 trail goers have rated Canning River Wetlands, Cannington as 4.6 out of 5!
We love to hear from people who've been on our Western Australian trails, so it would be most appreciated it if you wanted to leave a review.
Add your review of Canning River Wetlands, Cannington
Chelle Fisher rated Canning River Wetlands, Cannington a 4 out of 5
Chris Marsh rated Canning River Wetlands, Cannington a 4 out of 5
Great spot, easy access to the water, plenty of parking, toilets and a good cafe. Super calm water, lots of birdlfe and the absence of motor boats is so refreshing, just the sound of your paddle and the odd splash of a fish jumping and water bird calls. Loop trail to the little cafe between the bridges scenic and pretty effortless paddle. Watch out for knee deep mud at the cafe closest to Shelley Bridge!
Adam Dean rated Canning River Wetlands, Cannington a 5 out of 5
First-time kayaking without a group - perfect for beginners.

Such a calm, relaxing, and re-energising experience.
Zen Courier rated Canning River Wetlands, Cannington a 5 out of 5
Done this trail in various parts, not in one go. But one of my favourites. Serene and tranquil. Plenty of wildlife, pelicans, ducks, birds, waterhens etc. Not to mention Lo-Quay cafe, Kent St cafe or picnic spote. Great spot too for wildlife photography. (http://www.meetup.com/swankayakers/events/226644987/)
Kristin Reddin rated Canning River Wetlands, Cannington a 5 out of 5
I love this easy access canoe mostly because there are no motor craft in the river here and there are lots and lots of birds nesting along the banks in trees.
The car park is close to launch sites and well lit at night. There is a great cafe and the wonderful canning river eco education centre during the day.
It is about a 7 km round trip up to near the Shelley bridge where you can reward yourself at another cafe.
Supported by great organisations
Trails are free and bring so many benefits to our community by providing opportunities to have fun, get fit, socialise, explore and challenge yourself. But they also have to be managed and maintained which only is made possible through terrific sponsors, donations and/or volunteering.

Canning River kayak trail
This kayak trail offers a sheltered and narrow tree-lined river with exceptional bird watching.
Kayak Sailing
Sailing your kayak works well in all sorts of places
Castledare landing
You can land and have a look around the Castledare gardens, take a ride on the miniature railway.
Spoonbill
Paddling is the perfect way to see the many water birds of this area.
View 4 Photos of Canning River Wetlands, Cannington
Upload your photo of Canning River Wetlands, Cannington
Report a Problem
You are reporting a problem for Canning River Wetlands, Cannington. Please be as detailed as possible to help us appropriately identify and address the issue.