Trails WA supports the seven principles recommended by Leave No Trace Australia for minimising your impacts when using the trails.
Learn more
About Bayswater Foreshore Play Trail
The family-friendly Bayswater Foreshore Walking Trail begins at Riverside Gardens, and walkers are then taken on a loop trail where they will visit Enviro House, Halliday House, Eric Singleton Bird Sanctuary and nearby Wetlands, an infamous Olive Tree, Gobba Lake, ANA Rowing Club, Garratt Road Bridge, Baigup Wetlands, and Ellis House. Along the way people will also learn about Bayswater's Indigenous history and culture, War history, early European history, and the native flora and fauna which call this place home.
There is a playground, toilets and barbeque facilities at Riverside Gardens, and also at various locations along the trail. People are encouraged to download the 'Bayswater Foreshore Play Trail' of the Nature Play WA 'Play Trails' App to get a more interactive experience and complete fun challenges along the way. The City of Bayswater's website contains further content and links, and a Treasure Hunt document for use in the trail.(See links section)
Western Australian (Perth City) Visitor Centre
(08) 9483 1111
55 William Street, Perth WA 6000
Be trail ready for Bayswater Foreshore Play Trail
Here is everything you need to know before visiting this trail.
Time / Duration
2 - 3 hours
Length
4.7km loop (including 1.8km round trip to Gobba Lake)
What To Pack
Group A (Urban trails or short trails near facilities) required.
What To Pack
Group A (Urban trails or short trails near facilities)
Full large water bottle per person.
Sun hat or bike helmet (compulsory in WA).
Sunglasses, sunscreen (30+) and insect repellant.
Clothes to suit the activity and potential weather conditions (See suggestions below).
Binoculars and camera (optional).
Additional Useful Items
For those looking for some extra fun on the trail, download the Treasure Hunt check off list, to help find 9 special points of interest along the trail. Available from the City of Bayswater webpage listed under 'Website'.
Trail Start
At the entrance to Riverside Gardens (bottom of Leake Street carpark), in Bayswater, 8km north east of Perth.
Facilities
There is a sealed walking path the whole way along the trail, bikes are welcome however along the riverfront section adults will need to dismount and walk their bikes (follow the signage). Small children can ride their bikes as long as they are accompanied by a walking adult. Dogs are allowed on lead, but not allowed in the Eric Singleton Bird Sanctuary. Please remember poo bags!
BBQ Facilities
Car Park
Child Activities
Dog Friendly
All accessible parking
Picnic Area
Public Toilet
Shaded Area
Sheltered Area
All accessible toilet facilities
Water Access Points
Best time of year
All year round
Trail Access
16 minute drive east from Perth, car parking available. Easy walking distance from bus stop on Leake St (350m, 5 min walk) or from Bayswater Train Station (1.9km, 23min walk).


Complete Bayswater Foreshore Play Trail to earn badges and points!
Earn points and badges and become a "TrailsWA Expert" by completing trails and leaving reviews.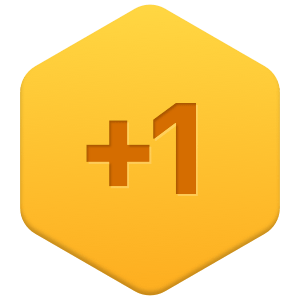 Earn 1 point towards
your TrailsWA level

Be the first to review Bayswater Foreshore Play Trail
We love to hear from people who've been on our Western Australian trails, so it would be most appreciated it if you wanted to leave a review.
Add your review of Bayswater Foreshore Play Trail
Supported by great organisations
Trails are free and bring so many benefits to our community by providing opportunities to have fun, get fit, socialise, explore and challenge yourself. But they also have to be managed and maintained which only is made possible through terrific sponsors, donations and/or volunteering.

Bayswater Brook
The picturesque view walking north along Bayswater Brook, a part of this trail.
Halliday House
Previously called "Leighton", Halliday House was built by the Halliday family in 1892. After extensive restoration, and renamed 'Halliday House', it is now managed by the Bayswater Historical Society as a Heritage Centre, and contains an extensive collection of items and images related to the history of Bayswater.
The Derbal Yerrigan and The Waugal
Belinda Cox, Kangeang - Bibblemun woman, paying respects to the Waugal as the keeper of this water: the Derbal Yerrigan (Swan River).
Baigup Wetlands
As part of the Swan River floodplain, Baigup (Place of Rushes) is sacred to the Wadjuk Noongar people of Perth. Baigup is one of very few relatively intact riverside wetlands remaining along the Swan River, and attracts over eighty six species of bush and water birds, amongst remnant paperbark trees.
View 4 Photos of Bayswater Foreshore Play Trail
Upload your photo of Bayswater Foreshore Play Trail
Report a Problem
You are reporting a problem for Bayswater Foreshore Play Trail. Please be as detailed as possible to help us appropriately identify and address the issue.