Butterflies, Birds & Bridges Trail, Canning River Pk
Details for trail on a map
Canning River Regional Park at the end of Kent Street, 20 minute drive from Perth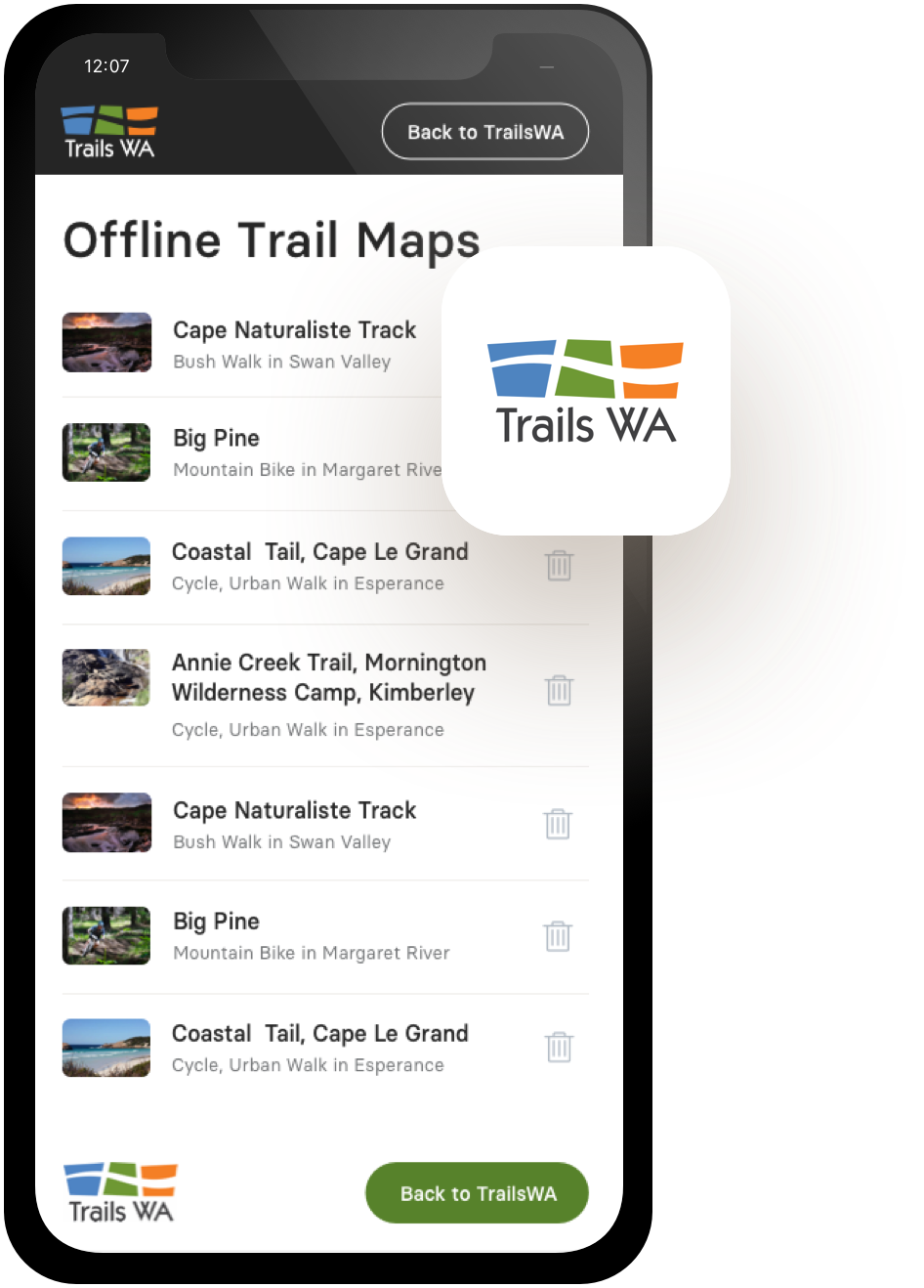 Offline Maps
TrailsWA Now supports Offline Maps. Follow the instructions below to save trail maps to your phone.
Visit trailswa.com.au on your mobile Our Offline Maps will require you to be connected to trailswa.com.au using the device you intend to take on your trip.

Add to Home Screen Save the trailswa.com.au webpage to your home screen.

Find your trail, and Save Offline Via the bookmark saved to your devices home screen, explore our trails and find the one you want - select "Save this map to use offline". You will need to be connected/online at this point.
Built in 1928 to prevent salt water moving upstream and destroying the alluvial soils of market gardeners, the weir is now listed on the Register for Historic Places. A beautiful place to have lunch and watch the bird life.
A venture of the City of Canning, CREEC aims to increase awareness and understanding of the Canning River Regional Park through environmental primary and secondary educational activities and programmes. CREEC also provides resources for classes, workshops and overall community development for local volunteer groups and corporate organisations.

CREEC is open Monday - Saturday 8:30am - 4:30pm.

Built in 1963 on the grounds of the then Castledare Boys Home, the Castledare Miniature Railway brings to life a by-gone era. Operating on the 3rd Sunday of every month from the station in Wilson Park, and the 1st Sunday of every month from their Niana station in Wilson.

Operating both steam (Niana station) and Diesel engine trains (Niana and Wilson Park) the attraction is highly worth experiencing.
Bird married Augusta Maud Earnshaw and they lived in one of the Colony's very few architect-designed homes, named "Woodloes". Built near Masons Landing, the mills finest Jarrah was sourced by Bird to build the masterpiece which still stands today.
It was opened as a museum in 1970s after being restored by the Canning Districts Historical Society.
It can be viewed from 2pm-5pm on the 1st and 3rd Sunday of every month.

Trails WA supports the seven principles recommended by Leave No Trace Australia for minimising your impacts when using the trails.
Learn more
About Butterflies, Birds & Bridges Trail, Canning River Pk
The Canning River Regional Park extends 6km along both sides of the Canning River, between Shelley Bridge and Nicholson Road Bridge. The Butterflies, Birds and Bridges Loop encompasses a broad range of the park's ecosystems. The Kent St Weir was built in 1928 to prevent salt water moving upstream and destroying the alluvial soils of the market gardens. This is where the trail begins and immediately the estuarine tolerant plant species of samphires, soft needled swamp sheoak and salt-tolerant melaleucas can be seen transitioning into freshwater dominant species of flooded gums, river banksia and freshwater melaleucas. The trail takes you through the freshwater region, past wetlands constructed to improve the health of the river, parkland and tidal lagoons, to the Greenfield Street Bridge, where you cross over the river and return to the weir on the opposite side of the river.
This wheelchair friendly trail is popular with cyclists, walkers and bird-watchers. The park itself has 97 species of birds, which is approximately half the number of species recorded on the Swan Coastal Plain, many of these birds using the area to breed in. Commonly spotted waterbirds include cormorants, swamp hens, ibis, pelican, egret, ducks and spoonbills.
Although the trail can be completed in little over an hour and a half, a full day can be spent in the area exploring the many attractions. Picnic facilities are located at several places along the trail. Wilson Park the area surrounding Kent St Weir has many attractions including the Canning River Eco Education Centre, Canning River Cafe and the Castledare Miniature Railway.
The river is also popular with canoeists, with designated canoe launch areas located at Riverton Bridge, Kent St Weir, Masons Landing, Hester Park and more further downstream of Shelley Bridge. A canoe trail exists from the Mt Henry Bridge to Hester Park past Nicholson Road.
In addition, several other walk trails can be completed while on this trail including the Banksia Hill Loop Walk trail and the Woodles Walk Trail.
Other Links
Experience Perth

Comprehensive information on the Perth region including destinations, things to see and do, accommodation and tours.

Be trail ready for Butterflies, Birds & Bridges Trail, Canning River Pk
Here is everything you need to know before visiting this trail.
Time / Duration
One and a half hours if walking
What To Pack
Group A (Urban trails or short trails near facilities) required.
What To Pack
Group A (Urban trails or short trails near facilities)
Full large water bottle per person.
Sun hat or bike helmet (compulsory in WA).
Sunglasses, sunscreen (30+) and insect repellant.
Clothes to suit the activity and potential weather conditions (See suggestions below).
Binoculars and camera (optional).
Trail Start
Canning River Regional Park at the end of Kent Street, 20 minute drive from Perth
No bushwalking experience required. Flat even surface with no steps or steep sections. Suitable for wheelchair users who have someone to assist them. Walks no greater than 5km.
Hazards & Warnings
Beware of snakes during warmer months.
Facilities
Access without assistance for the Disabled
BBQ Facilities
Bicycle Path
Bicycle Rack
Cafe
Car Park
Child Activities
Coach Parking
Dog Friendly
Interpretive Centre
Parking for Disabled
Picnic Area
Public Toilet
Shaded Area
Sheltered Area
Toilet Facilities for Disabled
View Platform
Water Access Points
Best time of year
All year round, more flowers during Spring - September to November


Complete Butterflies, Birds & Bridges Trail, Canning River Pk to earn badges and points!
Earn points and badges and become a "TrailsWA Expert" by completing trails and leaving reviews.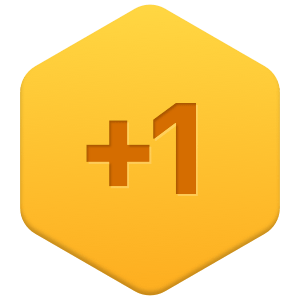 Earn 1 point towards
your TrailsWA level

Be the first to review Butterflies, Birds & Bridges Trail, Canning River Pk
We love to hear from people who've been on our Western Australian trails, so it would be most appreciated it if you wanted to leave a review.
Add your review of Butterflies, Birds & Bridges Trail, Canning River Pk
Supported by great organisations
Trails are free and bring so many benefits to our community by providing opportunities to have fun, get fit, socialise, explore and challenge yourself. But they also have to be managed and maintained which only is made possible through terrific sponsors, donations and/or volunteering.

Fringing freshwater vegetation
View from Kent St Weir upstream
Kent St Weir
Kent St Weir, popular meeting place for families and friends.
Canoeing down Canning River
Many people take advantage of the calm waters of the Canning River, and enjoy a canoe both downstream and upstream of Kent St Weir
Melaleuca forest
These freshwater paperbarks form a dense forest on the southern side of the river, enjoy their shade while watching out for the many bird species of the Park
One of the many waterbirds of Canning River
Greenfield St Footbridge
Linking the residential area south of the River to the shopping precinct of Cannington.
View 6 Photos of Butterflies, Birds & Bridges Trail, Canning River Pk
Upload your photo of Butterflies, Birds & Bridges Trail, Canning River Pk
Report a Problem
You are reporting a problem for Butterflies, Birds & Bridges Trail, Canning River Pk. Please be as detailed as possible to help us appropriately identify and address the issue.