Trails WA supports the seven principles recommended by Leave No Trace Australia for minimising your impacts when using the trails.
Learn more
About Wardun Beelier Bidi, Perth Western Suburbs
The Wardun Beelier Bidi (Coast to River Trail) connects the Indian Ocean with the Swan River, forming the southernmost section of the Whadjuk Network of trails. 
Named in 1797 by Dutch explorer Willem de Vlamingh, the "Swan River" begins in the foothills of the Darling Ranges, and empties into the Indian Ocean in Fremantle Harbour. The rivers of Perth are woven into the Dreaming stories of the local Aboriginal people, the Noongar. In their language the Indian Ocean is known as "Wardun". The Swan River is known as Derbal Yarigan, understood to refer to fresh or brackish water and turtle Dreaming along the river. The literal translation for Derbal Yarigan is Narlak (Swan) Beelier (River).

This trail connects through the Shire of Peppermint Grove, named after the trademark peppermint trees, the Town of Mosman Park including the historic Buckland Hill and the beautiful Town of Cottesloe. The walk encapsulates iconic trails on route including; Mosman Park's "Around-the-River Heritage Trail", the Swan Canning Riverpark, Mudurup Noongar Coastal Trail and the Minim Cove Interpretive Trail.

 
Be trail ready for Wardun Beelier Bidi, Perth Western Suburbs
Here is everything you need to know before visiting this trail.
Time / Duration
Up to 6 hours if you walk the entire route
Length
Up to 17.4km. You can walk short sections
What To Pack
Group A (Urban trails or short trails near facilities) required.
What To Pack
Group A (Urban trails or short trails near facilities)
Full large water bottle per person.
Sun hat or bike helmet (compulsory in WA).
Sunglasses, sunscreen (30+) and insect repellant.
Clothes to suit the activity and potential weather conditions (See suggestions below).
Binoculars and camera (optional).
Trail Start
Grant Marine Park, Cottesloe which is 12km (25 minutes) from Perth CBD
Facilities
As the weather in Perth can be very hot, wear sunscreen and a hat and bring plenty of drinking water. Some water fountains are interspersed; with cafes and barbeque facilities at irregular intervals. This is a dog and cycle friendly path, with bus and train services allowing sections to be walked individually if preferred. Wheelchair accessibility is good along the majority of the route. Please read specifics on the dedicated trip page detailing areas where cycle, pram and wheelchair access is limited or inadequate. Mobile phone coverage is good, enabling download of maps while walking with the free app. With the professional version of the app, maps are available as an offline option. If including the additional Waugal Cave walk, be aware that though a short section, the terrain is uneven and steep.
BBQ Facilities
Cafe
Car Park
Child Activities
Dog Friendly
Guide
Lookouts
All accessible parking
Picnic Area
Public Telephone
Public Toilet
Shaded Area
Sheltered Area
Shop
Water Access Points
Best time of year
Wildflowers are best during the months between July and November
Trail Access
Road 2WD, train, bus, bike


Complete Wardun Beelier Bidi, Perth Western Suburbs to earn badges and points!
Earn points and badges and become a "TrailsWA Expert" by completing trails and leaving reviews.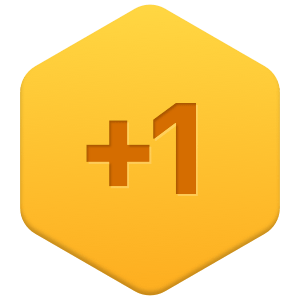 Earn 1 point towards
your TrailsWA level

Be the first to review Wardun Beelier Bidi, Perth Western Suburbs
We love to hear from people who've been on our Western Australian trails, so it would be most appreciated it if you wanted to leave a review.
Add your review of Wardun Beelier Bidi, Perth Western Suburbs
Supported by great organisations
Trails are free and bring so many benefits to our community by providing opportunities to have fun, get fit, socialise, explore and challenge yourself. But they also have to be managed and maintained which only is made possible through terrific sponsors, donations and/or volunteering.

Mosman Park Beach
Gazing over the Wardun (Indian Ocean) at sunset
Cottesloe sculptures
Interesting sculptures are seen in Cottesloe
Views over the Swan River
Peppermint Grove
Bush walk
View 4 Photos of Wardun Beelier Bidi, Perth Western Suburbs
Upload your photo of Wardun Beelier Bidi, Perth Western Suburbs
Report a Problem
You are reporting a problem for Wardun Beelier Bidi, Perth Western Suburbs. Please be as detailed as possible to help us appropriately identify and address the issue.