Trails WA supports the seven principles recommended by Leave No Trace Australia for minimising your impacts when using the trails.
Learn more
About Pinjar Family Trail, Wanneroo
The circuit winds its way through the pine plantations and can be ridden as a 3km or 6km loop.  It has a firm clay surface and is regularly maintained.  The trail starts and finishes at Pinjar's eastern car park set in an attractive pine forest and there is plenty of room for picnic tables and chairs.  
The Family Trail has been constructed to suit novice riders and family groups.  More advanced riders are welcome to ride the trail but must do so slowly and carefully in order to protect other riders and the trail surface itself.  Aggressive riding is not encouraged on this circuit.  All riders need to be aware of the trees that are often close to the trail and the potential for changed surface conditions including exposed roots or fallen trees. 
This is one of several trails in the Pinjar Motorcycle Area.  All visitors ride at their own risk.
Other Links
Destination Perth

Comprehensive information on the Perth region including destinations, things to see and do, accommodation and tours.

Be trail ready for Pinjar Family Trail, Wanneroo
Here is everything you need to know before visiting this trail.
Time / Duration
Time depends on which loop you do and your level of experience
What To Pack
Group E (Trail Bike trails) required.
What To Pack
Group E (Trail Bike trails)
Full faced helmet
Full protective riding jacket, pants, gloves and boots etc.
Plenty of water and energy foods to last your trip
Tools, spare parts, mobile phone and first aid kit
Read the 'safety on the trail' and 'trail etiquette' sections on the Trail Tips page
Additional Useful Items
Full motorcycle safety gear must be worn in the Pinjar Motorcycle Area. This includes – at a minimum – helmet, goggles, gloves, boots, long pants and sleeves. Riders are encouraged to wear all available protection including body armour, knee guards and neck braces.
Full details are available via signage at the Information bay as you enter the area, and on the RTRA web site at rtra.asn.au/pinjar.
Trail Start
Wesco Road, Nowergup. 45km (45 minutes) north of Perth.
Rider may encounter narrow, loose, soft, rocky or slippery sections and hills with short steep sections. Recommended for riders of intermediate skill level.
Facilities
Car Park
Picnic Area
Public Toilet
Shaded Area
Best time of year
All year
Trail Access
Road past the turn-off to Barbagallo Raceway then turn left into Wesco Road.
Prohibited Items
Alcohol is not permitted within the area.


Complete Pinjar Family Trail, Wanneroo to earn badges and points!
Earn points and badges and become a "TrailsWA Expert" by completing trails and leaving reviews.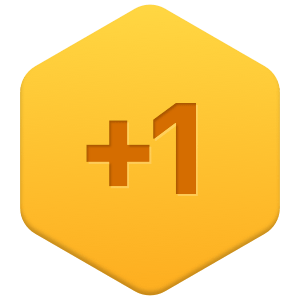 Earn 1 point towards
your TrailsWA level

Be the first to review Pinjar Family Trail, Wanneroo
We love to hear from people who've been on our Western Australian trails, so it would be most appreciated it if you wanted to leave a review.
Add your review of Pinjar Family Trail, Wanneroo
Supported by great organisations
Trails are free and bring so many benefits to our community by providing opportunities to have fun, get fit, socialise, explore and challenge yourself. But they also have to be managed and maintained which only is made possible through terrific sponsors, donations and/or volunteering.

View 1 Photos of Pinjar Family Trail, Wanneroo
Upload your photo of Pinjar Family Trail, Wanneroo
Report a Problem
You are reporting a problem for Pinjar Family Trail, Wanneroo. Please be as detailed as possible to help us appropriately identify and address the issue.