Trails WA supports the seven principles recommended by Leave No Trace Australia for minimising your impacts when using the trails.
Learn more
About Burswood Paddle Trail
Start in East Perth at the small car park in Banks Reserve off Joel Terrace.
You can paddle this trail as a loop in either direction but I suggest start by crossing the river. Turn right to head downstream in the shallows. Pass under Windan Bridge and then the Matagarup pedestrian bridge. Burswood Park is on the left here, a good picnic and playground spot. The WA waterski club has exclusive use of the river along the south side of Heirisson Island so take care.
Near the waterski club (boat ramp) veer to the right and cross to the north end of Heirisson Island. Continue around the island keeping the shore on your left side. You will find a small lagoon and a wonderful secluded spot to picnic. This is a good place to leave your canoe to go for a walk as most of the outer shores are rocky. If you pull up along the river lift your kayak well above where boat wash might reach. The far end (south) of Burswood Island has kangaroos roaming and you can pass through a gate to look for them. Also on the south end of the island is the magnificent bronze statue of Yagan.
From the lagoon you can continue under the Causeway bridge to access Perth Water. Ferry and boat trafiic use the channel here so keep to the edges, the left shore normally more sheltered. Kayak hire is available off a small beach here, and further on the Point Fraser ferry terminal and function centre.  
The return is via the western shore - from the lagoon cross near the Causeway bridge and turn right. After Matagarup bridge head into Claisebrook Cove for a contrast to the undeveloped banks you have seen so far. If you wish to explore this area on foot, land on the small beach at the entrance or climb the jetty at the far end of the lagoon, near the pub, resteraunt and cafe's. Near the beach at the entrance there is some nice mosiac art explaining the Bibbulmun Dreaming.  
Continue your paddle along shoreline, under Windan Bridge and back to your start point.
If you don't have your own kayak, you can hire one and do this, or similar circuits starting from About Bike Hire near the Causeway.  See link on the links tab.
Western Australian (Perth City) Visitor Centre
(08) 9483 1111
55 William Street, Perth WA 6000
Be trail ready for Burswood Paddle Trail
Here is everything you need to know before visiting this trail.
Time / Duration
Time depends on the exploring you do!
What To Pack
Group F (Paddling trails) required.
What To Pack
Group F (Paddling trails)
Plenty of water and food for duration of trip.
Sun hat, sunglasses, sunscreen (30+)
Clothes to suit the activity and potential weather conditions
Lifejacket or flotation device
Leg or paddle leash if paddling in the ocean
Trail Start
Banks Reserve, off Joel Terrace , East Perth
Difficulty Notes
Boat traffic on the river, particularly larger vessels (wine cruise ferry's) will follow the marked channel.
Avoid ski club area when they are running events. The river channel southwest of Burswood Island is restricted for use by the ski club.
Facilities
Public toilets at start, in Claisebrook cove, Heirrison Island, Burswood Park.
Cafes and Restaurants in Claisebrook Cove.
BBQ Facilities
Cafe
Kiosk
Picnic Area
Public Toilet
Best time of year
Anytime whenever the weather is nice
Trail Access
Drive, walk, cycle or bus from Perth.
Prohibited Items
The Water Ski Club has sole access to the water east of Burswood Island.


Complete Burswood Paddle Trail to earn badges and points!
Earn points and badges and become a "TrailsWA Expert" by completing trails and leaving reviews.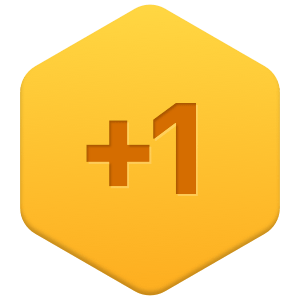 Earn 1 point towards
your TrailsWA level

4 trail goers have rated Burswood Paddle Trail as 4 out of 5!
We love to hear from people who've been on our Western Australian trails, so it would be most appreciated it if you wanted to leave a review.
Add your review of Burswood Paddle Trail
Chelle Fisher rated Burswood Paddle Trail a 3 out of 5
Any paddle trail is a good trail
Zen Courier rated Burswood Paddle Trail a 5 out of 5
DOne part of this trail on one november evening about sunset time. We launched from Mill pt and headed into Claisebrook cove. Really scenic route and with the sunset it was almost magical ! (http://www.meetup.com/swankayakers/events/226767325/)
Sara Bayes rated Burswood Paddle Trail a 4 out of 5
Very straightforward trip completed in about 2 hours by this relatively inexperienced paddler. I went further round Heirisson Island before crossing to come back to be sure there were no boats coming - but then ended up in the water ski zone in front of the Crown (Burswood) resort ... no-one skiing so OK on this occasion but need to be aware of it as not marked on trail map. Otherwise, really great.
Marco Zecca rated Burswood Paddle Trail a 4 out of 5
Nice trail, done in a winter day! Relative short and easy to complete!
Black swans and kangaroos on the island ... that's WA
Supported by great organisations
Trails are free and bring so many benefits to our community by providing opportunities to have fun, get fit, socialise, explore and challenge yourself. But they also have to be managed and maintained which only is made possible through terrific sponsors, donations and/or volunteering.

Matagarup
Matagarup pedestrian bridge
View 2 Photos of Burswood Paddle Trail
Upload your photo of Burswood Paddle Trail
Report a Problem
You are reporting a problem for Burswood Paddle Trail. Please be as detailed as possible to help us appropriately identify and address the issue.