Trails WA supports the seven principles recommended by Leave No Trace Australia for minimising your impacts when using the trails.
Learn more
About Buy West Eat Best Dining Out Trail Perth
The nine venues that make up the Buy West Eat Best Dining Trail have been specially selected to satisfy the palate of any tourist's itinerary. Conveniently located within a 30-minute drive of Perth's CBD, you can take in as many venues as you like, or visit them all for the full degustation experience.    
Big place, with big flavours. Western Australia has some of the best produce on the planet, but you don't need to travel too far to taste it. Our acclaimed chef's are passionate about serving fresh, local and in-season fare. They've built relationships with WA producers, and brought the best to Perth. 
From the sustainable to the biodynamic, every ingredient is grown with care, and prepared with flare. 
Jump on the Buy West Eat Best Dining Trail and you'll be on a ride through the tall timbered truffle farms of the South West. You'll taste the salt in the air as you sup on succulent local seafood. You'll feel the red earth between your toes as you savour the flavours of the far North's food bowl. 
Offering fresh fish and chips to fine dining, and bar bites to beef burgers, follow the trail for a true taste of the tales that tell the flavour story of WA.  
From private car to taxi or even public transport, this trail is designed with your convenience in mind. A short stroll is all that's required between some venues. 
CBD locations offer sweeping views across King's Park and the vibrancy of Yagan Square.  Live amongst the locals at our specially selected suburban settings. Or indulge in ocean views at Scarborough and Fremantle. It's all on offer, and totally accessible. 
Visitor Information Centres
Be trail ready for Buy West Eat Best Dining Out Trail Perth
Here is everything you need to know before visiting this trail.
What To Pack
Group A (Urban trails or short trails near facilities) required.
What To Pack
Group A (Urban trails or short trails near facilities)
Full large water bottle per person.
Sun hat or bike helmet (compulsory in WA).
Sunglasses, sunscreen (30+) and insect repellant.
Clothes to suit the activity and potential weather conditions (See suggestions below).
Binoculars and camera (optional).
Trail Start
Fremantle Boat Harbour, 22km (30 minutes) south west of Perth
Trail End
Brighton Road Scarborough 13 km (20 minutes) west of Perth
Facilities
Facilities vary at each location.
Cafe
Car Park
Public Toilet
Shop
Best time of year
Any time of year
Trail Access
Drive, bus, taxi


Complete Buy West Eat Best Dining Out Trail Perth to earn badges and points!
Earn points and badges and become a "TrailsWA Expert" by completing trails and leaving reviews.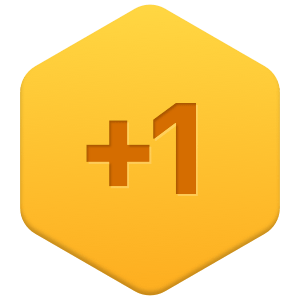 Earn 1 point towards
your TrailsWA level

Be the first to review Buy West Eat Best Dining Out Trail Perth
We love to hear from people who've been on our Western Australian trails, so it would be most appreciated it if you wanted to leave a review.
Add your review of Buy West Eat Best Dining Out Trail Perth
1-3 hours
4.7km

Easy
Penguin Island is closed to visitors June to September. This is to allow for the penguin breeding.
Half day
8km

Moderate
1-3 hours
4.8km

Easy
1-3 hours
11.3km

Easy
Half day
17.4km

Easy