Trails WA supports the seven principles recommended by Leave No Trace Australia for minimising your impacts when using the trails.
Learn more
About York's Giant Christmas Card Trail
A short easy walk through the parks and historic centre of York to discover the giant's Christmas cards scattered round the town. So unique and Insta-worthy, your friends will be amazed when they see your pictures! 
There's a glimpse of detail from each card here to give you a clue, but you'll need to visit to see the real thing. These cards are totally unique and are supersized reproductions of nineteenth century cards in the York Residency Museum collection.
A great family activity which includes two parks, families will especially enjoy Avon Park with its superb play and picnic facilities. 
York Visitor Centre
(08) 9641 1301
York Town Hall, 81 Avon Tce, York WA 6302
Be trail ready for York's Giant Christmas Card Trail
Here is everything you need to know before visiting this trail.
Time / Duration
Up to 3 hours
What To Pack
Group A (Urban trails or short trails near facilities) required.
What To Pack
Group A (Urban trails or short trails near facilities)
Full large water bottle per person.
Sun hat or bike helmet (compulsory in WA).
Sunglasses, sunscreen (30+) and insect repellant.
Clothes to suit the activity and potential weather conditions (See suggestions below).
Binoculars and camera (optional).
Additional Useful Items
This is a temporary Christmas trail, closing on 9 January 2022
Trail Start
York Avon Terrace and Ballardong st Crossroads 100 km (1 hour plus) east of Perth
Trail End
York South Street and Avon Terrace crossroads, 100 km (1 hour plus) east of Perth
Facilities
First Aid available at York Town Hall during Visitor Centre opening hours 9.30am to 4pm daily. Defibrillator outside Shire Offices adjacent to Town Hall. Public Toilets including for disabled people in York Town Hall. Toilets, water point in Avon Park. Public telephone in Avon Terrace near York Courthouse. Shops and cafes in Avon Terrace.
BBQ Facilities
Cafe
Car Park
Child Activities
Coach Parking
First Aid Equipment
Picnic Area
Public Toilet
Shaded Area
Shop
All accessible toilet facilities
Visitor Information Centre
Water Access Points
Best time of year
Only available until 9 January 2022
Trail Access
By car, approximately 100km from Perth CBD


Complete York's Giant Christmas Card Trail to earn badges and points!
Earn points and badges and become a "TrailsWA Expert" by completing trails and leaving reviews.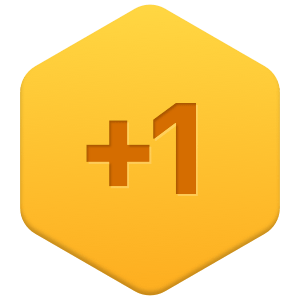 Earn 1 point towards
your TrailsWA level

Be the first to review York's Giant Christmas Card Trail
We love to hear from people who've been on our Western Australian trails, so it would be most appreciated it if you wanted to leave a review.
Add your review of York's Giant Christmas Card Trail
Supported by great organisations
Trails are free and bring so many benefits to our community by providing opportunities to have fun, get fit, socialise, explore and challenge yourself. But they also have to be managed and maintained which only is made possible through terrific sponsors, donations and/or volunteering.

Santa card at Settler's Courtyard
Join Father Christmas in wishing everyone in York a Happy Christmas! Take a selfie and send it to someone you love with a Christmas message!
Town Hall (1911) and Visitor Centre
A nationally significant landmark, its grand Edwardian opulence reflecting the town's prosperity through agriculture and the gold rushes of the 1890's. York Visitor Centre is located here. Photo: Shire of York
Cutest child card in Avon Park
With all the play equipment in Avon Park, we hope your children will look as happy and cute as this one - although maybe not in white dresses!
Avon Park
A great spot for a family outing and picnic, with natureplay area including flying fox, skatepark and BBQs. The York Agricultural Society, who petitioned the British Government to send convicts to WA, held their Annual Show and fair here until the 1890s, when Municipal Gardens were developed.
View 4 Photos of York's Giant Christmas Card Trail
Upload your photo of York's Giant Christmas Card Trail
Report a Problem
You are reporting a problem for York's Giant Christmas Card Trail. Please be as detailed as possible to help us appropriately identify and address the issue.