Trails WA supports the seven principles recommended by Leave No Trace Australia for minimising your impacts when using the trails.
Learn more
About Marradong Trails - Food, Wine & Culture
Day 1
Go straight to Wandering via North Bannister Road (1.25 hours from Armadale) through premium wine growing country, home to wineries such as Hotham Ridge and Tanglefoot. Enjoy an early wine tasting (by appointment) at Tanglefoot Wines. Stop at Pumphrey's Bridge to view the historic bridge and homestead. Head out torwards Wandering Pingelly Road and visit Hotham Ridge Organic Wines Cellar Door. Head down York-Williams Road and stay the night at Gelfro Organic Farmstay where you can see where some of the regions best organic grass-fed lamb and oats are produced. Stay the night here and take some home with you.
Day 2
Meander through the remarkable collection of historical buildings filled with memorabilia and vintage vehicles at Jessie Martin's Museum (by appointment).  Enjoy morning tea at the WIliams Woolshed and browse the many local preserves and wines available for purchase in "The Larder". Try on quality woollen garments at the "Woolstation" and discover the story of wool from the Sheep's back to ours in the "Shearer's Yarn" Museum. Head out to towards Quindanning via picturesque farm land and enjoy a delicous chef-prepared lunch and regional wine in the gardens of the historic Quindanning Hotel. Spend some time here before setting off to Boddington. Enjoy a delicous coffee and home-cooked afternoon tea in one of the cafes before checking out the Len Zuks scuptures in the Gardens of the Boddington Old School and along the Main Street of Boddington before embarking on a safe journey home.
Dryandra Country Visitor Centre (Narrogin)
(08) 9881 2064
Corner Park and Fairway Street, Narrogin WA 6312
Other Links
Destination Perth

Comprehensive information on the Perth region including destinations, things to see and do, accommodation and tours.

Be trail ready for Marradong Trails - Food, Wine & Culture
Here is everything you need to know before visiting this trail.
Length
337 km from Armadale return. 271km loop from North Bannister. 3 hour 50 minute drive time
What To Pack
Group D (Drive trails) required.
What To Pack
Group D (Drive trails)
Research your trip well in advance.  Good preparation is essential as distances in Western Australia are huge and facilities are limited.  Visit the website associated with each drive trail for in-depth travel information.
Carry maps, spare parts, a first aid kit and plenty of food and water to last your journey
Visit the 'Travelling in Outback Western Australia' website for information regarding travelling in the Outback.  Permits may need to be arranged in advance to enter into some areas which are on private property.
Trail Start
Albany Highway, Armadale
Trail End
Albany Highway, Armadale
Hazards & Warnings
Fire Hazard April to October
Facilities
BBQ Facilities
Cafe
Camping
Car Park
Child Activities
Dog Friendly
Interpretive Centre
All accessible parking
Picnic Area
Public Telephone
Public Toilet
Shaded Area
Sheltered Area
Shop
All accessible toilet facilities
Visitor Information Centre
Best time of year
All year round
Trail Access
Road to North Bannister and road to Wandering
Prohibited Items
No trespassing in farmer's paddocks


Complete Marradong Trails - Food, Wine & Culture to earn badges and points!
Earn points and badges and become a "TrailsWA Expert" by completing trails and leaving reviews.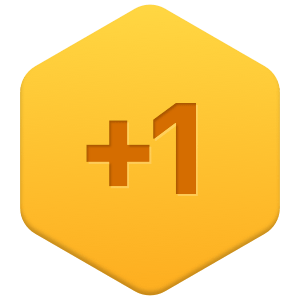 Earn 1 point towards
your TrailsWA level

Be the first to review Marradong Trails - Food, Wine & Culture
We love to hear from people who've been on our Western Australian trails, so it would be most appreciated it if you wanted to leave a review.
Add your review of Marradong Trails - Food, Wine & Culture
Supported by great organisations
Trails are free and bring so many benefits to our community by providing opportunities to have fun, get fit, socialise, explore and challenge yourself. But they also have to be managed and maintained which only is made possible through terrific sponsors, donations and/or volunteering.

View 6 Photos of Marradong Trails - Food, Wine & Culture
Upload your photo of Marradong Trails - Food, Wine & Culture
Report a Problem
You are reporting a problem for Marradong Trails - Food, Wine & Culture. Please be as detailed as possible to help us appropriately identify and address the issue.