Trails WA supports the seven principles recommended by Leave No Trace Australia for minimising your impacts when using the trails.
Learn more
About Avoca Farm Trail
Located to the south of the Narembeen townsite is a natural lake with abundant water in summer. Wander around the lake as you take in this majestic setting. Explore the Avoca Farm further along the walking trail.  This rural setting showcases the old Avoca Homestead, Shearing Shed and machinery from bygone eras.  During the annual growing season, there can be fields of golden canola that make a beautiful backdrop for photo opportunities.
Shire of Narembeen
9064 7308
1 Longhurst Street, Narembeen WA 6369
Other Links
Australia's Golden Outback

Comprehensive information on the Golden Outback region including destinations, things to see and do, accommodation and tours.

Be trail ready for Avoca Farm Trail
Here is everything you need to know before visiting this trail.
Time / Duration
Up to 1 hour
Length
Starts from the Walker Lake Trail (sealed) onto a gravel track through the Avoca farm.
Trail Start
End of Brown Street in Narembeen 280kms and 3.5 hour drive from Perth
No bushwalking experience required. The track is a hardened or compacted surface and may have a gentle hill section or sections and occasional steps. Walks no greater than 10km. Suitable for families with young children.
Recommended for novice riders. Typically wide trails with smooth terrain and low gradients. Surface may be uneven, loose or muddy at times but free from unavoidable obstacles.
Difficulty Notes
Easy however has loose gravel underfoot.
Safety
Sunscreen and a hat are advisable in summer as the walk trail is exposed to the elements
Facilities
Avoca FarmTrail is close to town amenities
Dog Friendly
All accessible parking
Water Access Points
Best time of year
All year round
Prohibited Items
Motorised vehicles 


Complete Avoca Farm Trail to earn badges and points!
Earn points and badges and become a "TrailsWA Expert" by completing trails and leaving reviews.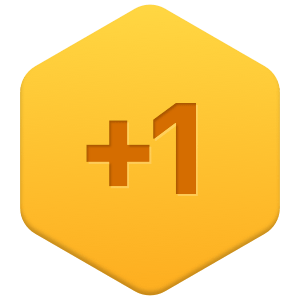 Earn 1 point towards
your TrailsWA level

Be the first to review Avoca Farm Trail
We love to hear from people who've been on our Western Australian trails, so it would be most appreciated it if you wanted to leave a review.
Add your review of Avoca Farm Trail
Supported by great organisations
Trails are free and bring so many benefits to our community by providing opportunities to have fun, get fit, socialise, explore and challenge yourself. But they also have to be managed and maintained which only is made possible through terrific sponsors, donations and/or volunteering.

View 2 Photos of Avoca Farm Trail
Upload your photo of Avoca Farm Trail
Report a Problem
You are reporting a problem for Avoca Farm Trail. Please be as detailed as possible to help us appropriately identify and address the issue.