Details for trail on a map
Museum of Geraldton, 2 Museum Place, Geraldton which is 415km (4 h 34 min) north of Perth.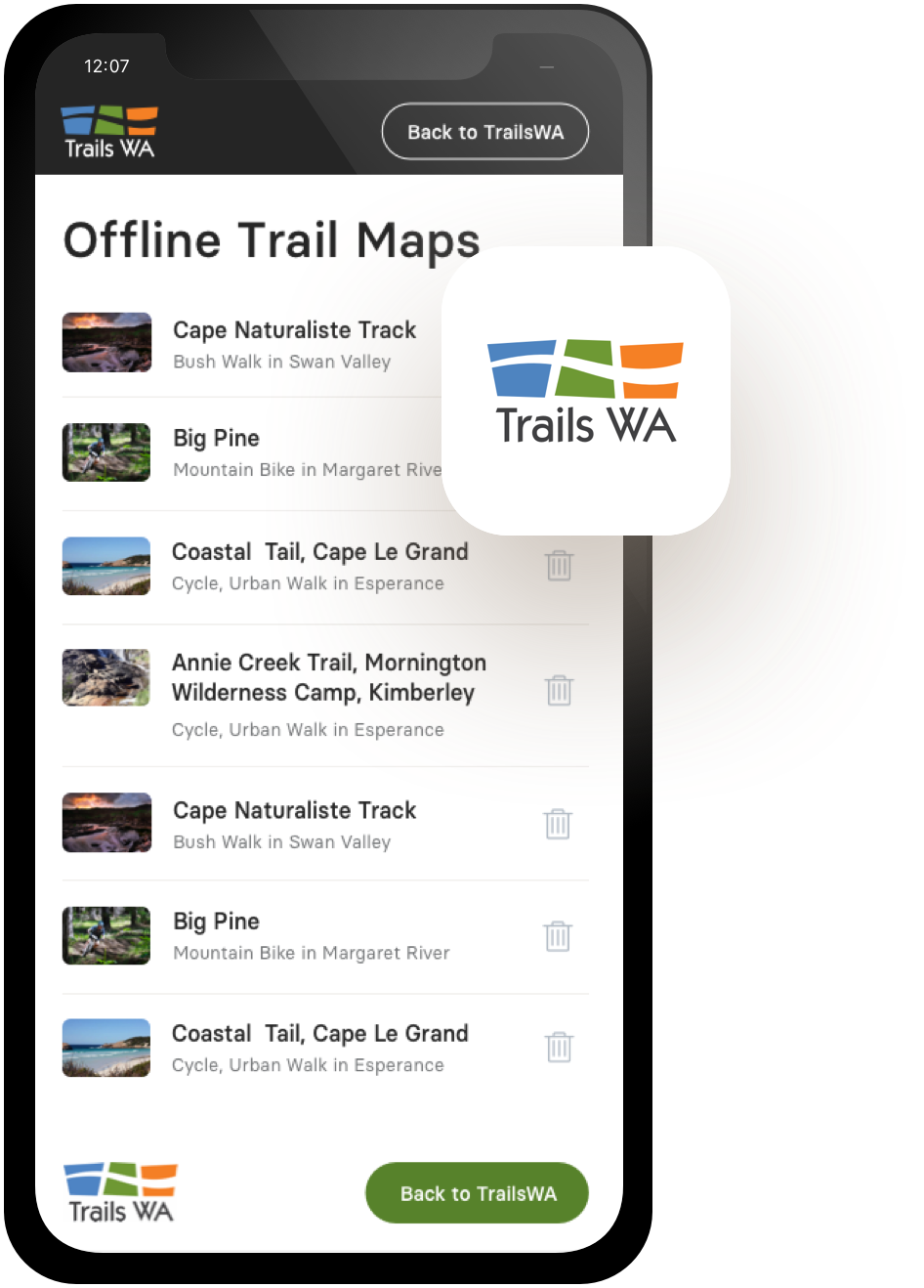 Offline Maps
TrailsWA Now supports Offline Maps. Follow the instructions below to save trail maps to your phone.
Visit trailswa.com.au on your mobile Our Offline Maps will require you to be connected to trailswa.com.au using the device you intend to take on your trip.

Add to Home Screen Save the trailswa.com.au webpage to your home screen.

Find your trail, and Save Offline Via the bookmark saved to your devices home screen, explore our trails and find the one you want - select "Save this map to use offline". You will need to be connected/online at this point.
Overlooking the Indian Ocean, the Museum of Geraldton celebrates the rich heritage of the land, sea and people of the Mid West region.

Discover ancient landforms, Yamaji history and culture, and the region's unique natural landscapes and marine environment.

The archaeological riches from four Dutch shipwrecks - Batavia, Gilt Dragon, Zuytdorp, and Zeewijk, are revealed in the Shipwrecks Gallery. Visitors can join a guided highlights tour available daily at 11.30am.

Witness the wrecks of HMAS Sydney (II) and HSK Kormoran
as they currently lie, 2,500 metres deep on the ocean floor,
in From Great Depths, a moving exhibit and 3D film.

The Museum's shop has a great range of souvenirs, gifts and educational items suited to all ages and interests.

2 Museum Place,
Batavia Coast Marina, Geraldton
(08) 9431 8393
http://museum.wa.gov.au/museums/museum-of-geraldton

Geraldton's best waterfront dining experience.
Enjoy stunning vistas of the Batavia Marina at Skeetas Restaurant. As a local family-owned and run restaurant, Skeetas has had the pleasure of serving fresh local seafood including Western Rock Lobster and trending cuisines for more than 27 years. Enjoy breakfast, lunch, dinner and all the in-betweens. Open all day every day.

Special offer: Complimentary beer, wine or soft drink with the purchase of a meal - max 2 people.

Find us:
3/219 Foreshore Dr, Marina Precinct, Geraldton.
Open daily 6:30am–9:30pm. skeetas.com.au
(08) 9964 1619
Innovative food and great coffee.

Fresh seasonal food and great coffee in a charming vintage setting. Enjoy a hearty breakfast, delicious lunch or homemade coffee and cake in our cozy restaurant or lush garden.

Also open for intimate dinners on Friday and Saturday nights.

Find us:
35 Marine Tce, Geraldton
Mon–Fri 7:00am–4:00pm
Fri & Sat nights 6:00pm– 11:00pm
Facebook: @saltdish
(08) 9964 6030
Tapas bar and restaurant

Cutler & Smith is the perfect venue for a great night out. With a large selection of tapas and share plates, as well as an extensive bar with craft beers, cocktails, and hand selected wines to enjoy in our relaxed setting.

Find us
41 Chapman Rd, Geraldton
Wed–Thurs 4:00pm–late
Fri–Sat 12:00pm–late
Sun 2:00pm–late cutlerandsmith.com.au
08 9921 8925

Beachside artisan doughnuts.

Hand crafted artisan doughnuts rolled by hand daily on the stunning Geraldton foreshore!

Choose from an amazing variety of gourmet doughnut flavours, or get stuck into one of our delicious fresh sandwiches and a barista made coffee.

Find us:
26 Foreshore Dr, Geraldton
Tue–Fri 7:30am–3:00pm
Sat & Sun 9:00am–3:00pm Facebook: @BeachedBarrel

Situated in the bustling West End,
Piper Lane Café offers a wide range of dietary requirements for Breakfast, Lunch or sweet options. Dine in our beautiful laneway garden or relax inside dining options. Add a drop of bubbles, wine, beer or a cocktail with your meal is also available.

Find us:
166 Marine Tce, Geraldton
Mon–Sat 7:30am–3:00pm
Sun 7:30am–1:00pm piperlanecafe.com.au
(08) 9921 5525

Hand made with passion.
L'Italiano specialises in creating premium freshly hand stretched pizza and delicious pasta dishes with a dedication and passion that you can taste.
Our eatery near the foreshore takes pride in everything made in our restaurant no matter if it's our pasta dishes, crispy pizzas or our homemade artisan gelato.

Find us:
Cnr Fitzgerald St & Foreshore Dr, Geraldton
Tue–Sun 5:00pm–late litalianorestaurant.com
(08) 9964 9291

Flow Café creates breakfast and lunch 7 days. We serve Organic coffee and cold pressed juices. Vegan, vegetarian and grass fed meats, we also offer many gluten and dairy free options.
Our menu is beautiful, fresh and created with only the freshest most local ingredients possible.

Find us:
46 Gregory St, Geraldton
Mon–Fri 7:00am–3:00pm
Sat & Sun 7:00am–12:00pm flowcafe.co
(08) 9922 0123


The Museum tells the story of Monsignor John Hawes as priest and Architect through interpretive panels, audio-visual presentations and artefacts. Come and learn about the extraordinary man behind the buildings! After visiting the Museum, you can book a guided tour through St Francis Xavier Cathedral. During September, the wildflower season in the Mid West, tours every day at 2:30pm, except Friday when its at 4:00pm.
https://www.monsignorhawes.com.au/
Drop in for a seriously great feed

Bite'Z is a locally owned burger bar & grill and we take great pride in our food. We source only the freshest produce, pour the coldest drinks and offer service with a smile. Bite'Z offers a relaxed and easy- going atmosphere for families, business meets or casual catch-ups with friends.

Special offer
20% off any meal purchase (offer not available on specials or bar purchases).

Find us
79 Durlacher St, Geraldton
Mon 5:00pm–late
Tue–Sat 11:00am–late
Closed Sunday
bitez.com.au
08 9964 4095
Housed in the heritage listed, turn of the century Town Hall building, the Geraldton Regional Art Gallery opened in 1984 as Western Australia's first regional A-Class venue. The Gallery is the City of Greater Geraldton's principal arts institution, serving arts and culture to the Midwest region's residents and tourists. GRAG also houses the City of Greater Geraldton's Art Collection.

P (08) 9956 6750
E artgallery@cgg.wa.gov.au
24 Chapman Road,
Geraldton
https://artgallery.cgg.wa.gov.au
Trails WA supports the seven principles recommended by Leave No Trace Australia for minimising your impacts when using the trails.
Learn more
About Geraldton Food Trail
As the old saying goes "When in Geraldton, do as the locals do": relax, eat, drink, explore, repeat. All within strolling distance in the stunning CBD, this food trail delivers it all. Stay another day to experience all of Geraldton's best eateries.
These family owned and run restaurants and cafes put their soul into their dining experiences. Each express their taste of the bountiful land, sea and relaxed Geraldton atmosphere.
Enjoy a peaceful stroll along the Esplanade, taking in the sea-lions or watch the ships come and go. Wander the length of the Foreshore, stopping in at the WA Museum – Geraldton to learn about the history of the region including the story of the Batavia Shipwreck. Cool off with the kids with some fun in the water park, or shoot some hoops in the rage cage at the Youth Precinct.
Remember those that lost their lives in WWII at the stunning HMAS Sydney II Memorial or learn how the convicts built some of the key buildings at the Old Geraldton Gaol. Why not head to the Geraldton Fisherman's Cooperative to find out about the Crayfish industry and the importance of the Abrolhos Islands to the region.
Shop till you drop with some amazing boutiques and maybe purchase that Abrolhos pearl for that someone special, or call into Yamaji Art for some cultural artwork to take home as a memory of your visit to Geraldton.
Geraldton Visitor Centre
(08) 9956 6670
24 Chapman Road, Geraldton WA 6530
Be trail ready for Geraldton Food Trail
Here is everything you need to know before visiting this trail.
Time / Duration
Half day to a full day
What To Pack
Group A (Urban trails or short trails near facilities) required.
What To Pack
Group A (Urban trails or short trails near facilities)
Full large water bottle per person.
Sun hat or bike helmet (compulsory in WA).
Sunglasses, sunscreen (30+) and insect repellant.
Clothes to suit the activity and potential weather conditions (See suggestions below).
Binoculars and camera (optional).
Trail Start
Museum of Geraldton, 2 Museum Place, Geraldton which is 415km (4 h 34 min) north of Perth.
Facilities
Facilities will differ at each establishment.
BBQ Facilities
Cafe
Car Park
Interpretive Centre
Kiosk
Picnic Area
Public Toilet
Shop
Visitor Information Centre
Best time of year
Any time of year
Trail Access
Drive, Bus or Fly to Geraldton 415km north of Perth


Complete Geraldton Food Trail to earn badges and points!
Earn points and badges and become a "TrailsWA Expert" by completing trails and leaving reviews.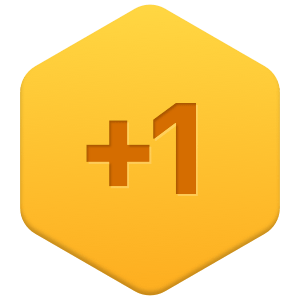 Earn 1 point towards
your TrailsWA level

Be the first to review Geraldton Food Trail
We love to hear from people who've been on our Western Australian trails, so it would be most appreciated it if you wanted to leave a review.
Add your review of Geraldton Food Trail
Supported by great organisations
Trails are free and bring so many benefits to our community by providing opportunities to have fun, get fit, socialise, explore and challenge yourself. But they also have to be managed and maintained which only is made possible through terrific sponsors, donations and/or volunteering.

Museum of Geraldton
Museum of Geraldton
Skeetas food
Skeetas food
Cutler and Smith
Cutler and Smith
Beached Barrel
BEached Barrel
Piper Lane Cafe
Piper Lane Cafe
Monsignor Hawes and St Frances Xavier Cathedral
Monsignor Hawes and St Frances Xavier Cathedral
Geraldton Regional Art Gallery
Geraldton Regional Art Gallery
Batavia Harbour
Batavia Harbour
View 12 Photos of Geraldton Food Trail
Upload your photo of Geraldton Food Trail
Report a Problem
You are reporting a problem for Geraldton Food Trail. Please be as detailed as possible to help us appropriately identify and address the issue.