Trails WA supports the seven principles recommended by Leave No Trace Australia for minimising your impacts when using the trails.
Learn more
About Thungara Trail 6 - Lookouts, Port Denison
This walk begins at the Fisherman's lookout and Obelisk located at Point Leander reef in the Arurine Bay, the area contains the sites of several shipwrecks. Head along the Marina foreshore past the fishing fleet which began in the mid 1950s bringing in the Western Rock Lobsters. You'll pass the old processing factory which opened in 2002, now they are processed in Geraldton. 
Cross the road to Grannies beach where the school children have their swimming lessons and follow the path along Surf Beach passing Nun's Pool where the Dominican Sisters used to bath whilst living at the now Priory Lodge Hotel but then their Convent and school.
If you have time cross the road and climb the stairs to the lookout which overlooks the Indian Ocean and the Irwin River Estuary. Otherwise take the boardwalk which crosses the river. Follow the river all the way into the Dongara side. You will see an array of bird life on this section of the walk.
When you approach the Irwin River Bridge take the stairs up and cross the river on Point Leander Drive. Head back down to the Irwin River Park and follow the river trail, you will see a building right on the banks of the river which was the site of the first Flour Mill in 1865. This has also been the home of Dr Bartlett and the Benedictine's Retreat and is now Denison House and houses the local arts and crafts groups.
Follow the river around and you will come to a footpath in Retreat Boulevade, this will lead onto the boardwalk and Ocean Drive which will take you back to where you started.
Dongara – Port Denison Visitors Centre
(08) 9927 1404
11/13 Waldeck Street, Dongara WA 6525
Other Links
Shire of Irwin website

The twin towns of Dongara Port Denison are located within the Shire of Irwin

Australia's Coral Coast

Comprehensive information on the Coral Coast region including destinations, things to see and do, accommodation and tours.

Be trail ready for Thungara Trail 6 - Lookouts, Port Denison
Here is everything you need to know before visiting this trail.
Time / Duration
1-2 hours
What To Pack
Group A (Urban trails or short trails near facilities) required.
What To Pack
Group A (Urban trails or short trails near facilities)
Full large water bottle per person.
Sun hat or bike helmet (compulsory in WA).
Sunglasses, sunscreen (30+) and insect repellant.
Clothes to suit the activity and potential weather conditions (See suggestions below).
Binoculars and camera (optional).
Trail Start
Fishermen's Memorial Lookout, Harbour View, Port Denison. 353km (3.5 hours) north of Perth
No bushwalking experience required. The track is a hardened or compacted surface and may have a gentle hill section or sections and occasional steps. Walks no greater than 10km. Suitable for families with young children.
Hazards & Warnings
This walk depends on whether rivermouth is open or closed- it is usually closed (so can be walked)
Facilities
BBQ Facilities
Car Park
Child Activities
Dog Friendly
Lookouts
Public Telephone
Public Toilet
Shaded Area
Sheltered Area
All accessible toilet facilities
Best time of year
August to May
Prohibited Items
Dogs allowed on leads


Complete Thungara Trail 6 - Lookouts, Port Denison to earn badges and points!
Earn points and badges and become a "TrailsWA Expert" by completing trails and leaving reviews.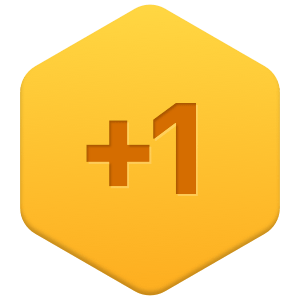 Earn 1 point towards
your TrailsWA level

Be the first to review Thungara Trail 6 - Lookouts, Port Denison
We love to hear from people who've been on our Western Australian trails, so it would be most appreciated it if you wanted to leave a review.
Add your review of Thungara Trail 6 - Lookouts, Port Denison
Supported by great organisations
Trails are free and bring so many benefits to our community by providing opportunities to have fun, get fit, socialise, explore and challenge yourself. But they also have to be managed and maintained which only is made possible through terrific sponsors, donations and/or volunteering.

Couple looking out over the Irwin River Estuary
This lookout is located on Ocean Drive, overlooking the Irwin River estuary, from this lookout you can see all along the Dongara- Port Denison Coast
View 5 Photos of Thungara Trail 6 - Lookouts, Port Denison
Upload your photo of Thungara Trail 6 - Lookouts, Port Denison
Report a Problem
You are reporting a problem for Thungara Trail 6 - Lookouts, Port Denison. Please be as detailed as possible to help us appropriately identify and address the issue.