Trails WA supports the seven principles recommended by Leave No Trace Australia for minimising your impacts when using the trails.
Learn more
About Yamaji Drive Trail, Greater Geraldton
From the sandy beaches of Champion Bay, the tranquil waters of the Chapman and Greenough Rivers, to the red dirt landscapes of the lower Murchison, the Yamaji Drive Trail encompases history, art and natural beauty.  The Trail can be driven in 1-2 days, depending on how long you choose to stay at each site.  Accommodation options are available in Geraldton, Greenough and Mullewa.
Yamaji (or Yamatji) is the name used to collectively identify Aboriginal people from the Midwest, Murchison and Gascoyne regions of Western Australia.  The term Yamaji comes from the Wajarri language and means "man" or "human being".   
There are opportunites to explore areas on walk trails including the Greenough River nature trail.
More information about the sites visited on the Yamaji Drive Trail can be found in "The Aboriginal History of Geraldton (Jambinu) and Surrounding Areas" by Stan Gratte and Dale Forsyth".  This booklet is available for purchase at the Geraldton Regional Library and the Geraldton Visitor Centre.
The City of Greater Geraldton respectfully acknowledges the Wilunyu People and the Yamaji People who are the Traditional Owners and First People of the land on which we stand.
We pay respects to the Elders past, present and future for they hold the memories, the traditions, the culture and hopes of the Wilunyu and Yamaji People.
Geraldton Visitor Centre
(08) 9956 6670
24 Chapman Road, Geraldton WA 6530
Be trail ready for Yamaji Drive Trail, Greater Geraldton
Here is everything you need to know before visiting this trail.
Time / Duration
Multi-day experience
What To Pack
Group A (Urban trails or short trails near facilities) required.
What To Pack
Group A (Urban trails or short trails near facilities)
Full large water bottle per person.
Sun hat or bike helmet (compulsory in WA).
Sunglasses, sunscreen (30+) and insect repellant.
Clothes to suit the activity and potential weather conditions (See suggestions below).
Binoculars and camera (optional).
Trail Start
The Esplanade, Geraldton
Trail End
Butterabby (south of Mullewa)
Hazards & Warnings
Some sites outside the City area may include rough terrain.
Facilities
Wheelchair access is available at some sites along this trail. Please see the trail brochure for further information.
BBQ Facilities
Camping
Car Park
Dog Friendly
Lookouts
All accessible parking
Picnic Area
Shaded Area
Sheltered Area
Visitor Information Centre
Best time of year
March to November
Fees
Camping fees apply at Ellendale Pool
Trail Access
Air or road to Geraldton


Complete Yamaji Drive Trail, Greater Geraldton to earn badges and points!
Earn points and badges and become a "TrailsWA Expert" by completing trails and leaving reviews.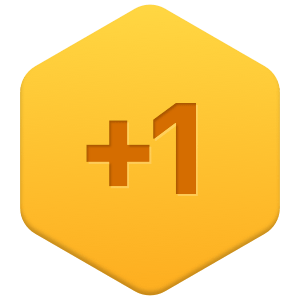 Earn 1 point towards
your TrailsWA level

Be the first to review Yamaji Drive Trail, Greater Geraldton
We love to hear from people who've been on our Western Australian trails, so it would be most appreciated it if you wanted to leave a review.
Add your review of Yamaji Drive Trail, Greater Geraldton
Supported by great organisations
Trails are free and bring so many benefits to our community by providing opportunities to have fun, get fit, socialise, explore and challenge yourself. But they also have to be managed and maintained which only is made possible through terrific sponsors, donations and/or volunteering.

Ilgarijiri Sculpture
This cast bronze and ceramic sculpture evolved from the interpretation of two paintings - The Emu in the Sky by M. Whitehurst and The Seven Sisters and the Hunter by B. Merritt
Bimarra Sculpture
Represents the Dreaming Serpent Bimarra who guards the river and sleeps under the cliff face at Ellendale Pool.
Exploring Wildflower Country
Interpretive iron signage
Beach scene near Bluff Point Midden
Photo by Kerry Hill
Wildflowers on the road to Mullewa
Photo by Kerry Hill
Geraldton Visitor Centre
Historic Victorian building that was once a Railway Station. Enjoy interesting displays and obtain helpful information from the friendly staff. Photo by Kerry Hill.
View 6 Photos of Yamaji Drive Trail, Greater Geraldton
Upload your photo of Yamaji Drive Trail, Greater Geraldton
Report a Problem
You are reporting a problem for Yamaji Drive Trail, Greater Geraldton. Please be as detailed as possible to help us appropriately identify and address the issue.