Trails WA supports the seven principles recommended by Leave No Trace Australia for minimising your impacts when using the trails.
Learn more
About Marine Terrace Heritage Trail
Following a leisurely stroll along the Foreshore, take in historic Marine Terrace.  Your walk includes a stop at the original Geraldton Railway Station - WA's first Government Railway Station building - opened in 1879.  Enjoy other fine examples of Victorian, Federation and Art Deco buildings along this walk.  There are plenty of shopping, coffee and eating places to enjoy, along with an opportunity to learn more about local Aboriginal culture at Yamaji Art.  This walk includes a visit to the Batavia Memorial - a sad tale of shipwreck and treachery.  Finish this walk at Ilgarijiri - a cast bronze and ceramic sculpture which evolved from the interpretation of two paintings – The Emu in the Sky by Margaret Whitehurst (Wajarri) and The Seven Sisters and the Hunter by Barbara Merritt (Badimaya).
Cast your mind back to 1880 and imagine a railway line heading straight down Marine Terrace.  In the years from 1860-70 Geraldton quickly developed into a bustling port town and a rail link to the lead mines at Northampton became a priority.  Western Australia's first Government Railway Station (prior to Perth and Fremantle) was completed in 1879, connecting the old Gregory Street Jetty (built 1857) to Northampton along Marine Terrace and then out past Bluff Point, along some 33 miles of rail. 
The discovery of the Murchison Goldfields led the town to further prosper and various businesses were soon established along the Terrace.  Fine Federation buildings constructed of local White Peak stone graced the streetscape.  The construction of a new, much larger jetty at the end of Durlacher Street (the Railway Jetty) in 1893 led to the removal of the rail tracks from Marine Terrace.
In later years, Marine Terrace continued to play a central role in the life of the town.  The development of the Foreshore led to many businesses along Marine Terrace taking advantage of the scenic views and access to Champion Bay. Today, the original "High Street" still offers an interesting and bespoke shopping experience.
Geraldton Visitor Centre
(08) 9956 6670
24 Chapman Road, Geraldton WA 6530
Be trail ready for Marine Terrace Heritage Trail
Here is everything you need to know before visiting this trail.
Time / Duration
Up to 1 hour
What To Pack
Group A (Urban trails or short trails near facilities) required.
What To Pack
Group A (Urban trails or short trails near facilities)
Full large water bottle per person.
Sun hat or bike helmet (compulsory in WA).
Sunglasses, sunscreen (30+) and insect repellant.
Clothes to suit the activity and potential weather conditions (See suggestions below).
Binoculars and camera (optional).
Trail Start
The trail starts at Dome Café on the foreshore
Facilities
BBQ Facilities
Cafe
Car Park
Child Activities
Dog Friendly
All accessible parking
Picnic Area
Public Toilet
Shaded Area
Shop
All accessible toilet facilities
Best time of year
Enjoyable throughout the year
Trail Access
Air, bus or drive from Perth


Complete Marine Terrace Heritage Trail to earn badges and points!
Earn points and badges and become a "TrailsWA Expert" by completing trails and leaving reviews.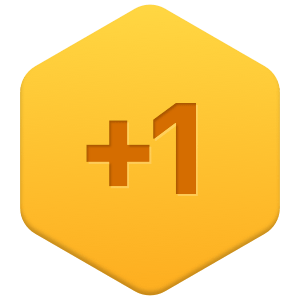 Earn 1 point towards
your TrailsWA level

Be the first to review Marine Terrace Heritage Trail
We love to hear from people who've been on our Western Australian trails, so it would be most appreciated it if you wanted to leave a review.
Add your review of Marine Terrace Heritage Trail
Supported by great organisations
Trails are free and bring so many benefits to our community by providing opportunities to have fun, get fit, socialise, explore and challenge yourself. But they also have to be managed and maintained which only is made possible through terrific sponsors, donations and/or volunteering.

View 4 Photos of Marine Terrace Heritage Trail
Upload your photo of Marine Terrace Heritage Trail
Report a Problem
You are reporting a problem for Marine Terrace Heritage Trail. Please be as detailed as possible to help us appropriately identify and address the issue.