Trails WA supports the seven principles recommended by Leave No Trace Australia for minimising your impacts when using the trails.
Learn more
About Noisy Scrub-bird Walk Trail, Waroona
This Noisy-scrub Bird Walk provides a nice easy stroll while enjoying a picnic at Drakesbrook Weir, a popular swimming, fishing and kayaking spot, just east of Waroona.
The trail over looks the weir and has seating at regular intervals along the trail for anyone who wants to sit peacefully and enjoy the views.
At the end of the walk there is a monument to commemorate John Gilbert, pioneer ornithologist and James Drummond, colonial botanist who passed through this area on November 3rd 1842 on an expedition to Augusta.
It was at this spot they observed a small bird with a sweet sounding call that was later named Atrichornis Clamosus or Noisy Scrub-bird. The bird had not been observed in the area for many years, until 1997 when 6 birds were released into the wild at a site approx 10 km from the Noisy-scrub Bird monument at the end of this little walk trail. 
Dogs are permitted along the trail, but not on the grassed picnic or beach areas.
Waroona Visitor Centre
(08) 9733 1506
37 South Western Hwy, Waroona WA 6215
Other Links
Destination Perth

Comprehensive information on the Perth region including destinations, things to see and do, accommodation and tours.

Be trail ready for Noisy Scrub-bird Walk Trail, Waroona
Here is everything you need to know before visiting this trail.
Time / Duration
Ten minute stroll, there and back
Elevation
The trail has a gentle slope
What To Pack
Group A (Urban trails or short trails near facilities) required.
What To Pack
Group A (Urban trails or short trails near facilities)
Full large water bottle per person.
Sun hat or bike helmet (compulsory in WA).
Sunglasses, sunscreen (30+) and insect repellant.
Clothes to suit the activity and potential weather conditions (See suggestions below).
Binoculars and camera (optional).
Trail Start
Drakesbrook Weir picnic area, Weir Road, Waroona, 1.5hrs south of Perth
Difficulty Notes
The trail follows a sealed path with a gentle slope, suitable for wheelchairs and prams
Facilities
Picnic Area
BBQ Facilities
Car Park
Dog Friendly
Public Toilet
Shaded Area
Sheltered Area
Best time of year
A lovely short walk, all year around.
Trail Access
The trail can be accessed by car from Perth
Prohibited Items
While dogs are allowed on the trail and around the lake, they are not permitted on the grassed picnic area and beach


Complete Noisy Scrub-bird Walk Trail, Waroona to earn badges and points!
Earn points and badges and become a "TrailsWA Expert" by completing trails and leaving reviews.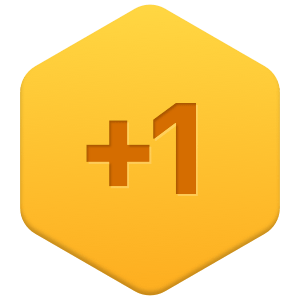 Earn 1 point towards
your TrailsWA level

Be the first to review Noisy Scrub-bird Walk Trail, Waroona
We love to hear from people who've been on our Western Australian trails, so it would be most appreciated it if you wanted to leave a review.
Add your review of Noisy Scrub-bird Walk Trail, Waroona
Supported by great organisations
Trails are free and bring so many benefits to our community by providing opportunities to have fun, get fit, socialise, explore and challenge yourself. But they also have to be managed and maintained which only is made possible through terrific sponsors, donations and/or volunteering.

Monument to the Noisy Scrub Bird
View 4 Photos of Noisy Scrub-bird Walk Trail, Waroona
Upload your photo of Noisy Scrub-bird Walk Trail, Waroona
Report a Problem
You are reporting a problem for Noisy Scrub-bird Walk Trail, Waroona. Please be as detailed as possible to help us appropriately identify and address the issue.