Trails WA supports the seven principles recommended by Leave No Trace Australia for minimising your impacts when using the trails.
Learn more
About Mandurah Sea Explorer Cycle Trail
Embark on an unforgettable journey along Western Australia's pristine coastline, tracing the stunning 26km Mandurah Sea Explorer Cycle Trail.
From Doddis to Falcon Bay, this leisurely ride invites you to lose track of time while immersing yourself in the breathtaking beauty of the region. Don't forget your swimsuit for a refreshing dip along the way!
Commence your cycling adventure at the Mandurah Visitor Centre, where you'll be greeted by the mesmerizing "Welcome to Country" mural by artists Peta & Corey Ugle. As you pedal along, the Eastern Foreshore beckons with the Heart Sculpture, Kwillena Gabu Estuary Pool, and an inviting playground.Immerse yourself in the wonder of artistic marvels like the Floral Swing Mural before crossing the iconic Mandurah Bridge to explore the Western Foreshore.
Along this route, discover the solemn War Memorial, the historic Halls Cottage, and the Koolaanga Waabiny Playground. Then, it's time to venture to the coast, where Doddis Beach, Blue Bay, and the towering wooden sculpture 'Santi Ikto' await your exploration. Continue your journey to Seascapes Beach, where informative panels enlighten you about the native species and the traditional Aboriginal use of plants and animals in the area.
Finally, follow the coastline to your ultimate destination, Falcon Bay. Mandurah's predominantly flat terrain and well-maintained shared paths and cycle lanes make it the perfect city for bike exploration.
While the cycle trail covers 26km, we highly recommend turning it into a half-day riding experience to truly savor the magic of this extraordinary trail. The Mandurah Sea Explorer Cycle Trail—an idyllic ride where time stands still, and nature's wonders unfold before your eyes.
Mandurah Visitor Centre
(08) 9550 3999
75 Mandurah Tce, Mandurah WA 6210
Be trail ready for Mandurah Sea Explorer Cycle Trail
Here is everything you need to know before visiting this trail.
Time / Duration
Half Day experience
What To Pack
Group A (Urban trails or short trails near facilities) required.
What To Pack
Group A (Urban trails or short trails near facilities)
Full large water bottle per person.
Sun hat or bike helmet (compulsory in WA).
Sunglasses, sunscreen (30+) and insect repellant.
Clothes to suit the activity and potential weather conditions (See suggestions below).
Binoculars and camera (optional).
Trail Start
Mandurah Visitor Centre
Recommended for beginner riders with basic mountain bike skills. Typically flowing, open trails on firm terrain with gentle gradients. Surface may be uneven, loose or muddy at times. Riders may encounter small rollable obstacles and technical trail features.
Facilities
BBQ Facilities
Bicycle Rack
Cafe
Car Park
Picnic Area
Public Toilet
Shaded Area
Sheltered Area
Visitor Information Centre
Best time of year
Anytime of year


Complete Mandurah Sea Explorer Cycle Trail to earn badges and points!
Earn points and badges and become a "TrailsWA Expert" by completing trails and leaving reviews.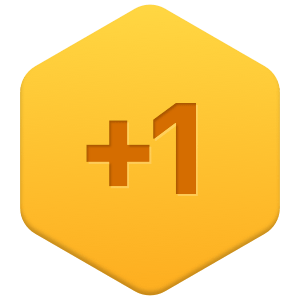 Earn 1 point towards
your TrailsWA level

Be the first to review Mandurah Sea Explorer Cycle Trail
We love to hear from people who've been on our Western Australian trails, so it would be most appreciated it if you wanted to leave a review.
Add your review of Mandurah Sea Explorer Cycle Trail
Supported by great organisations
Trails are free and bring so many benefits to our community by providing opportunities to have fun, get fit, socialise, explore and challenge yourself. But they also have to be managed and maintained which only is made possible through terrific sponsors, donations and/or volunteering.

Mandurah Sea Explorer Cycle Trail
View 4 Photos of Mandurah Sea Explorer Cycle Trail
Upload your photo of Mandurah Sea Explorer Cycle Trail
Report a Problem
You are reporting a problem for Mandurah Sea Explorer Cycle Trail. Please be as detailed as possible to help us appropriately identify and address the issue.