Stacey's Loop, Jarrahdale
Details for trail on a map
Atkins Rd, Jarrahadale. 45km (50min) south east of Perth
Atkins Rd, Jarrahadale. 45km (50min) south east of Perth
Magnificent Jarrah Tree
Marri Tree
Directional Change - cross over forest road
Log Seats
Ancient Grass Tree on right, Zamia on left.
Granite Outcrop sloping down to brook
Directional Change - Turn left and then right of sign
Fallen Giant
Grove of Bull Banksia
Trails WA supports the seven principles recommended by Leave No Trace Australia for minimising your impacts when using the trails.
Learn more
About Stacey's Loop, Jarrahdale
Stacey's Loop is one of the lesser known trails in the Perth Hills but one that many probably walk part of without knowing, as it forms part of the Kitty's Gorge Trail up at the Jarrahdale section within Serpentine National Park.
It is an easy 1.9km loop trail that winds through beautiful jarrah forest and over several bridges that cross Gooralong Brook.
Originally a timber mill town in 1872, Jarrahdale is now a historic town using its jarrah trees for tourism instead of logging. The trail follows a blue triangle with boot markers but has 10 numbered posts highlighting points of interest or directional changes.
It's a beautiful walk best done in late winter/spring when the brook is flowing and wildflowers are in abundance. The trail is setup to be done anti-clockwise.
Be trail ready for Stacey's Loop, Jarrahdale
Here is everything you need to know before visiting this trail.
Time / Duration
1.5 hours
What To Pack
Group B (Bushwalks and/or longer trails) required.
What To Pack
Group B (Bushwalks and/or longer trails)
Minimum 2 litres of water per person per day
Sturdy shoes
Sun hat or bike helmet (compulsory in WA)
Sunglasses, sunscreen (30+) and insect repellant
Binoculars and camera (optional)
Map or guide book where suggested
Snacks and/or lunch depending on length of trail
Clothes to suit the activity and potential weather conditions including a water/windproof jacket
First Aid kit
Additional Useful Items
Download map recommended.
No drinking water available.
Trail Start
Atkins Rd, Jarrahadale. 45km (50min) south east of Perth
Trail End
Atkins Rd, Jarrahadale. 45km (50min) south east of Perth
Hazards & Warnings
Trail is subject to erosion. Avoid in wet weather as trail may be dangerously slippery. Summer months (December to April) can be quite warm.
Facilities
Car Park
Coach Parking
Interpretive Centre
Shaded Area
Best time of year
August to October for wildflowers and to see the brook flowing but beautiful all year round.
Fees
National Park Pass is required


Complete Stacey's Loop, Jarrahdale to earn badges and points!
Earn points and badges and become a "TrailsWA Expert" by completing trails and leaving reviews.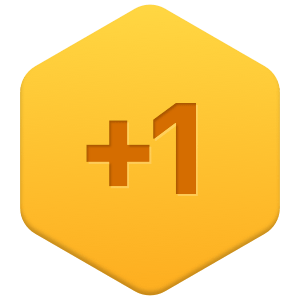 Earn 1 point towards
your TrailsWA level

Be the first to review Stacey's Loop, Jarrahdale
We love to hear from people who've been on our Western Australian trails, so it would be most appreciated it if you wanted to leave a review.
Add your review of Stacey's Loop, Jarrahdale
Supported by great organisations
Trails are free and bring so many benefits to our community by providing opportunities to have fun, get fit, socialise, explore and challenge yourself. But they also have to be managed and maintained which only is made possible through terrific sponsors, donations and/or volunteering.

Serpentine Trails
Stacey's Track
Serpentine Trails
Easy 1.9km trail
Serpentine Trails
Old signage
View 3 Photos of Stacey's Loop, Jarrahdale
Upload your photo of Stacey's Loop, Jarrahdale
Report a Problem
You are reporting a problem for Stacey's Loop, Jarrahdale. Please be as detailed as possible to help us appropriately identify and address the issue.