Swan Valley Cider and Ale Trail
Details for trail on a map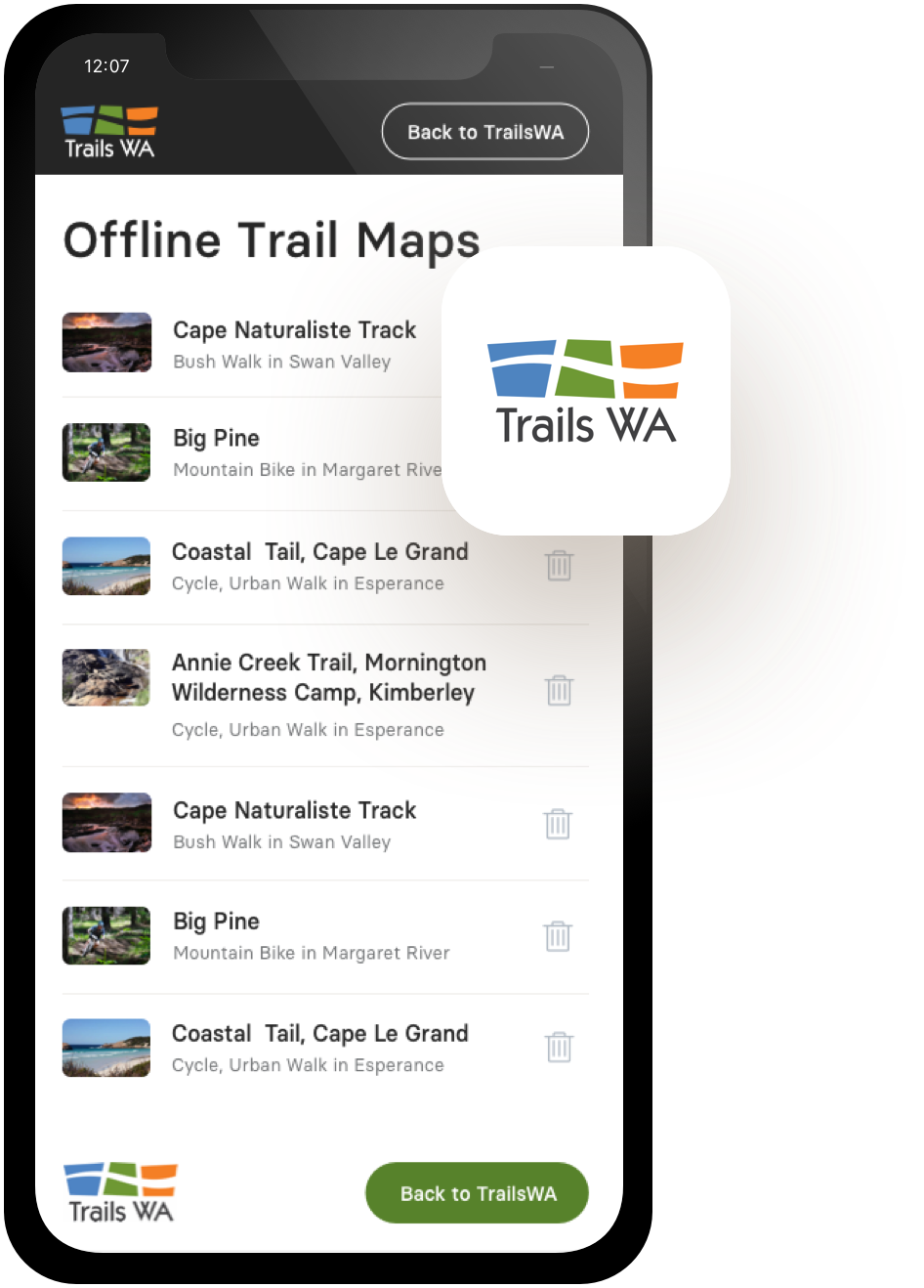 Offline Maps
TrailsWA Now supports Offline Maps. Follow the instructions below to save trail maps to your phone.
Visit trailswa.com.au on your mobile Our Offline Maps will require you to be connected to trailswa.com.au using the device you intend to take on your trip.

Add to Home Screen Save the trailswa.com.au webpage to your home screen.

Find your trail, and Save Offline Via the bookmark saved to your devices home screen, explore our trails and find the one you want - select "Save this map to use offline". You will need to be connected/online at this point.
Funk Cider is a boutique, natural cidery boasting 12 super-cold taps of weekly-rotating, fresh ciders!
With a funky, mouth-watering selection of ciders ranging from REAL FRUIT infused ciders (passionfruit, mango, coconut), to WILD ferments (The James Brown – which also contains 5 varieties of apples), to BARREL-AGED ciders (The Sex Machine – a barrel aged pink lady cider, aged in French oak vanilla). You are guaranteed to find one you'll fall in love with! Family friendly, epic atmosphere, big luscious lawns, great food, good tunes.Open 7 days.
Valencia Complex, 55 Benara Rd, Caversham
(08) 9377 4884 + www.funkcider.com.au

Enjoy handcrafted beers and ciders, local wines and tasty Aussie food to match at the awesomely down-to-earth Ironbark Brewery. Ironbark is the epitome of a rustic, outdoorsy beer garden, perfectly accompanied by a great laid-back atmosphere. The brewery's award winning beers are made on-site using traditional recipes and innovative brewing techniques. Open Wed - Sun
The Valencia Complex, 55 Benara Rd, Caversham
(08) 9377 4400 + www.ironbarkbrewery.com.au

A visit to Duckstein Brewery is an absolute must. German-style dining, long tables, live music, fresh air and top-notch brews, what more could you want? Gather some mates, sit back, unwind and enjoy the great atmosphere.
Open 7 days
9720 West Swan Rd, Henley Brook
(08) 9296 0620 + www.duckstein.com.au

Feral Brewing Company is a family owned, independent brewery founded in 2002. With a focus on producing beers unlike the domesticated brews ever-present in Australia. The Brewpub features 16 taps, pouring fresh, unpasteurised beers full of bold flavours and punchy aromatics. Its home to an experimental brewery, restaurant
& beer garden. The space is a comfortable blend of minimal furnishings and endless foliage, with views across the vineyards. As comfy on cold winter days as it is during a balmy summer evening. Open 7 days 152 Haddrill Rd, Baskerville
(08) 9296 4657 + www.feralbrewing.com.au

Mash Brewing boasts a fantastic, locally built craft brewery in the Swan Valley, producing a great range of expertly brewed beers and delectable food.
Customers can kick back and relax whilst checking out the 1200 litre brewing system in action, or enjoy a delicious meal in the cool, eclectic dining area from the seasonal menu. Open 7 days
10250 West Swan Rd, Henley Brook
(08) 9296 5588 + www.mashbrewing.com.au


Fig Tree Estate is a boutique Cidery in the heart of Perth's Swan Valley. Proudly family owned and operated, Fig Tree specialises in making handcrafted cider that is full of unique character.
All Cider's are made from quality whole fruit which is crushed, pressed, fermented and bottled with no artificial sweeteners, for an all-natural taste experience. Open Thurs - Sun
100 Bisdee Rd, Millendon
(08) 9296 2669 + www.figtreeestate.com.au

Oakover Grounds lies in the heart of the Swan Valley, surrounded by lush lawns, mature trees and the stunning Oakover grapevines.
Offering unique views over the lake, the restaurant is an industrial- style warehouse designed with a casual but eclectic feel. Rustic red barn doors greet you and the interior features a long tasting counter for wine, cider or coffee and plenty of places to lounge about. The very popular SideKick Cider is made right there on the grounds from locally sourced WA apples and is available on tap. Open 7 days

14 Yukich Close, Middle Swan
(08) 9374 8000 + www.oakovergrounds.com.au

Elmar's in the Valley has the largest micro-glass brewery in the Southern Hemisphere, with a two acre, fully licensed beer garden and undercover alfresco dining space, Elmar's in the Valley has become the perfect place to sit back, relax and enjoy great beer and food all year round. Prost!
Open Wed - Sun

8731 West Swan Rd, Henley Brook
(08) 9296 6354 + www.elmars.com.au

Homestead Brewery is part of the dazzling Mandoon Estate. Homestead has a casual atmosphere with bar and table seating, relaxed lounges and outside dining on the deck overlooking the incredible view of Mandoon's vineyards. In the winter, enjoy kicking back by the fireplace, and when it's warmer, go outside, bask in the fresh Swan Valley air and take in the beautiful surrounds of the estate. Open 7 days

10 Harris Rd, Caversham
(08) 6279 0500 + www.mandoonestate.com.au

Trails WA supports the seven principles recommended by Leave No Trace Australia for minimising your impacts when using the trails.
Learn more
About Swan Valley Cider and Ale Trail
It might be the oldest wine producing region in Western Australia, but there is certainly nothing old-fashioned about the Swan Valley. In step with the trendy craft beer movement, the Swan Valley is home to nine fantastic breweries and cideries producing contemporary and creative beers and cider.
A day of touring the Swan Valley can be thirsty work - and while wine is aplenty, sometimes the palate calls for something more, like a thirst-quenching, chilled beer or cider.
Luckily for you, there is no shortage in the Swan Valley. Behold an impressive variety of brews: lagers, pilsners, ales, wheat beers, stouts and more, as well as ciders and ginger beer; all handcrafted using traditional techniques, state-of-the-art equipment - and only the best produce.
Whether you're after a relaxing Sunday session in the outdoors, an afternoon in a rustic pub, a German beer hall experience - or a gorgeous vineyard setting, there is something to suit every taste.
Perhaps the best thing about the Swan Valley is its people. Friendly, warm and welcoming, the Swan Valley's brewers can't wait to meet new visitors, tell their stories and share their passions and expertise.
So what makes the Swan Valley's brewery scene the best? Well, it's pretty easy to get around. Set on a dedicated loop, the Swan Valley is a navigational breeze, so you can tailor a day of beer and cider drinking exactly the way you want without any of the fuss. Just get some friends together, fetch your designated driver or hop on a tour bus - and make a day of it.
The Swan Valley's Cider and Ale Trail is a dedicated trail for the love of beer and cider and pays homage to the Swan Valley's talented brewers.
Swan Valley Visitor Centre
(08) 9207 8899
Guildford Courthouse, Cnr Meadow and Swan Streets, Guildford WA 6055
Other Links
Experience Perth

Comprehensive information on the Perth region including destinations, things to see and do, accommodation and tours.

Be trail ready for Swan Valley Cider and Ale Trail
Here is everything you need to know before visiting this trail.
Time / Duration
Time is flexible depending on how many establishments you wish to visit.
Length
Up to 37kms depending on exact route chosen
What To Pack
Group A (Urban trails or short trails near facilities) required.
What To Pack
Group A (Urban trails or short trails near facilities)
Full large water bottle per person.
Sun hat or bike helmet (compulsory in WA).
Sunglasses, sunscreen (30+) and insect repellant.
Clothes to suit the activity and potential weather conditions (See suggestions below).
Binoculars and camera (optional).
Additional Useful Items
Please practice responsible consumption of alcohol. If you are planning on drinking alcohol, have a designated driver.
Trail Start
Swan Valley Visitor Centre, Cnr Meadow and Swan Streets, Guildford
Hazards & Warnings
Please don't drink and drive.
Facilities
Facilities vary from business to business. If you have mobility related issues, please call ahead.
Access with assistance for the Disabled
Bicycle Path
Cafe
Car Park
Coach Parking
Parking for Disabled
Public Toilet
Shaded Area
Sheltered Area
Shop
Visitor Information Centre
Best time of year
All year. Check operating hours on individual business before heading out.
Prohibited Items
It is illegal to sell or supply alcohol to anyone under the age of 18 years on licensed premises.


Complete Swan Valley Cider and Ale Trail to earn badges and points!
Earn points and badges and become a "TrailsWA Expert" by completing trails and leaving reviews.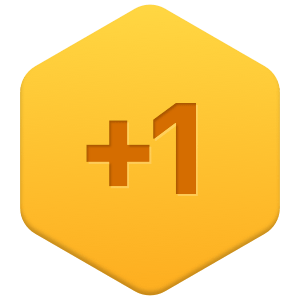 Earn 1 point towards
your TrailsWA level

Be the first to review Swan Valley Cider and Ale Trail
We love to hear from people who've been on our Western Australian trails, so it would be most appreciated it if you wanted to leave a review.
Add your review of Swan Valley Cider and Ale Trail
Supported by great organisations
Trails are free and bring so many benefits to our community by providing opportunities to have fun, get fit, socialise, explore and challenge yourself. But they also have to be managed and maintained which only is made possible through terrific sponsors, donations and/or volunteering.

Mandoon Estate Homestead Brewery
View 7 Photos of Swan Valley Cider and Ale Trail
Upload your photo of Swan Valley Cider and Ale Trail
Report a Problem
You are reporting a problem for Swan Valley Cider and Ale Trail. Please be as detailed as possible to help us appropriately identify and address the issue.