Trails WA supports the seven principles recommended by Leave No Trace Australia for minimising your impacts when using the trails.
Learn more
About Botanical Journeys, Toodyay to New Norcia
Follow in the foot steps of James Drummond and Charles Gardner.
This path travels the back roads of Toodyay and Victoria Plains, past farmland and natural bush. Most of Old Plains Road is unsealed so caution is advised.
James Drummond
James Drummond traveled as far north as the Murchison River, inland to Kellerberrin and as far south-east as West Mt Barren (near Bremer Bay).  He collected nearly 50,000 specimens and today there are 119 WA plant species named after him.
James Drummond moved to the Toodyay district in 1838 and established a residence at Hawthornden. In 1842 Drummond blazed a trail in a northerly direction from his home.  The winding trail became known as Drummond's Track and was used by shepherds.  In 1846 a Benedictine party trudged along it to found the mission at New Norcia.  
Charles Gardner
Charles Gardner was a passionate collector of plant species and over a period of 50 years traveled throughout WA. Gardner set himself the task of re-collecting all of Drummond's specimens. One plant Gardner was very keen to rediscover was the Grevillea candolleana from the Toodyay district
In 1947 Gardner set out from New Norcia with forester Dick Perry along Drummond's old route between New Norcia and Toodyay. Just after turning on to the old track, a patch of the grevillea was spotted in full bloom. This patch was probably the precise location where Drummond had made his collection a century before. The pair picked a sprig and placed it on Drummond's grave as they journeyed south past Hawthornden.
Drummond Reserve
Quiet bushland of grass tree, sheoak, wandoo and wildflowers. 
The reserve has over 400 species of native plants within its boundaries, including two rare and seven priority species.
Rica Erickson Reserve
Rica was an active member of the Bolgart Country Women's Association. In 1964 the CWA successfully petitioned the Victoria Plains Shire for the protection of 124 hectares along what had been Drummond's old track.  In 1996 this reserve was named the Rica Erickson Nature Reserve. The reserve is an open woodland growing over low heath. Spider Orchids are particularly good in Spring.
Be trail ready for Botanical Journeys, Toodyay to New Norcia
Here is everything you need to know before visiting this trail.
Time / Duration
1 hour without stopping
What To Pack
Group D (Drive trails) required.
What To Pack
Group D (Drive trails)
Research your trip well in advance.  Good preparation is essential as distances in Western Australia are huge and facilities are limited.  Visit the website associated with each drive trail for in-depth travel information.
Carry maps, spare parts, a first aid kit and plenty of food and water to last your journey
Visit the 'Travelling in Outback Western Australia' website for information regarding travelling in the Outback.  Permits may need to be arranged in advance to enter into some areas which are on private property.
Trail Start
Toodyay Visitor Centre, Piesse Street, Toodyay which is 85km (1hr 15 mins) north east of Perth
Trail End
New Norcia Museum, which is 133 km (1 hour 45 mins) from Perth
Difficulty Notes
Most of the roads are unsealed
Facilities
Cafe
Car Park
Public Toilet
Sheltered Area
Shop
Visitor Information Centre
Best time of year
August to October for wildflowers
Trail Access
Road to Toodyay (1.5 hours drive from Perth)


Complete Botanical Journeys, Toodyay to New Norcia to earn badges and points!
Earn points and badges and become a "TrailsWA Expert" by completing trails and leaving reviews.
Earn 2 points towards
your TrailsWA level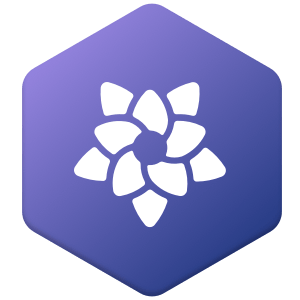 Earn the Wildflower Wanderer badge when you complete this trail.

Be the first to review Botanical Journeys, Toodyay to New Norcia
We love to hear from people who've been on our Western Australian trails, so it would be most appreciated it if you wanted to leave a review.
Add your review of Botanical Journeys, Toodyay to New Norcia
Supported by great organisations
Trails are free and bring so many benefits to our community by providing opportunities to have fun, get fit, socialise, explore and challenge yourself. But they also have to be managed and maintained which only is made possible through terrific sponsors, donations and/or volunteering.

View 1 Photos of Botanical Journeys, Toodyay to New Norcia
Upload your photo of Botanical Journeys, Toodyay to New Norcia
Report a Problem
You are reporting a problem for Botanical Journeys, Toodyay to New Norcia. Please be as detailed as possible to help us appropriately identify and address the issue.