Trails WA supports the seven principles recommended by Leave No Trace Australia for minimising your impacts when using the trails.
Learn more
About Jarrahdale Heritage Walks
Jarrahdale is listed as a Historical Town by the National Trust, and was an important town from the 1830s, when valuable timber was exported across the world. The Heritage Walks provide you with a wealth of information, while enjoying a gentle stroll through the forest and town centre.
Both walks starts at the Old Post Office and Museum, where a detailed booklet can be purchased. The Short Walk is an easy 4.5km loop on gravel surface and paved pathways, while the Long Walk add 4.8km. Both trails overlap. Interpretative signages provide a wealth of information and historical photographs, with maps and markers to guide your steps.
The Heritage Walks welcome all fluffy friends! They pass nearby stores where food and drinks could be purchased, including local produces. Stores offer tables, so you can wait and regroup with family and friends who may have preferred to experience other trails, such as Kitty's Gorge. 
Jarrahdale Heritage Society
(08) 9525 5358
631 Jarrahdale Road, Jarrahdale WA 6124
Other Links
Jarrahdale Heritage Society

Buy maps of the many walk trails and join the guided heritage and bush walks.

Destination Perth

Comprehensive information on the Perth region including destinations, things to see and do, accommodation and tours.

Be trail ready for Jarrahdale Heritage Walks
Here is everything you need to know before visiting this trail.
Length
Short Walk: 4.5km. Long Walk: 4.8km
What To Pack
Group A (Urban trails or short trails near facilities) required.
What To Pack
Group A (Urban trails or short trails near facilities)
Full large water bottle per person.
Sun hat or bike helmet (compulsory in WA).
Sunglasses, sunscreen (30+) and insect repellant.
Clothes to suit the activity and potential weather conditions (See suggestions below).
Binoculars and camera (optional).
No bushwalking experience required. The track is a hardened or compacted surface and may have a gentle hill section or sections and occasional steps. Walks no greater than 10km. Suitable for families with young children.
Facilities
Cafe
Car Park
Dog Friendly
Public Toilet
All accessible toilet facilities
Picnic Area
Shop
Trail Access
Start at Old Post Office & Museum at 631 Jarrahdale Rd


Complete Jarrahdale Heritage Walks to earn badges and points!
Earn points and badges and become a "TrailsWA Expert" by completing trails and leaving reviews.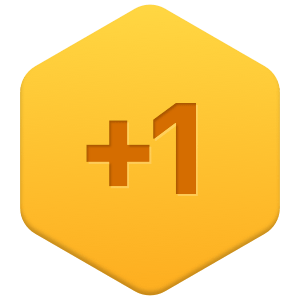 Earn 1 point towards
your TrailsWA level

Be the first to review Jarrahdale Heritage Walks
We love to hear from people who've been on our Western Australian trails, so it would be most appreciated it if you wanted to leave a review.
Add your review of Jarrahdale Heritage Walks
Supported by great organisations
Trails are free and bring so many benefits to our community by providing opportunities to have fun, get fit, socialise, explore and challenge yourself. But they also have to be managed and maintained which only is made possible through terrific sponsors, donations and/or volunteering.

Jarrahdale Old Post Office & Museum
The Jarrahdale Heritage Society offers a range of walks bookable from the Old Post Office & Museum
Heritage Trail
Leisure walk following the old railway line leading to the historic Mill
Timber Mill
Jarrahdale historic timber mill, known as "The Mill"
Jarrahdale General Store
Iconic building in Jarrahdale, accessible from the Heritage Walks
Mill Managers house
Original house for the Mill Manager
Directional Signage
Additional signage for the Long Heritage Walk
View 6 Photos of Jarrahdale Heritage Walks
Upload your photo of Jarrahdale Heritage Walks
Report a Problem
You are reporting a problem for Jarrahdale Heritage Walks. Please be as detailed as possible to help us appropriately identify and address the issue.