Trails WA supports the seven principles recommended by Leave No Trace Australia for minimising your impacts when using the trails.
Learn more
About Djet Dordung, Dale River Reserve Beverley
The Ballardong Noongar have inhabited the region along the Avon River Colguler and Dale River Boyagurring Bilya for thousands of years. The Dale flows into the Avon, which flows to the Swan River in Perth. They are significant rivers in the Wheatbelt which are rich in flora and fauna. The first European explorer to venture past the Darling Ranges was Robert Dale, in 1829. Dale reported that there was great potential for agriculture in the region and soon land was settled in the area. There are several permanent water pools along the Dale River, the pool alongside the Dale River Reserve is known as 'Reserve Pool' to locals however other names used include Annandale Pool and to the local indigenous Boyagurring Bilya. Further up and downstream are other significant pools - Mile Pool, Deep Pool and Mandiakin Pool.
Djet Dordung walk trail was marked out for visitors to experience the wildflowers in the Dale River Reserve in spring time. The best time to visit is during July to September, however the quiet bush walk is lovely at other times too. Watch out for echidna scratchings and kangaroo tracks and listen for the many bird calls that echo through the reserve.
Shire of Beverley
(08) 9646 1200
Beverley Visitor Centre
(08) 9646 1555
Other Links
Destination Perth

Comprehensive information on the Perth region including destinations, things to see and do, accommodation and tours.

Be trail ready for Djet Dordung, Dale River Reserve Beverley
Here is everything you need to know before visiting this trail.
Time / Duration
A short 10-15 minute walk.
Length
320 metre loop walk
Trail Start
Located in the Dale River Reserve off Deep Pool Road. Follow the arrow signs once in the reserve around to the Reserve information sign located near the picnic table at the rivers edge.
Trail End
The walk is a small loop trail.
No bushwalking experience required. The track is a hardened or compacted surface and may have a gentle hill section or sections and occasional steps. Walks no greater than 10km. Suitable for families with young children.
Hazards & Warnings
Deep Pool Road is an unsealed road, please drive to conditions. There are livestock grids across the road as livestock are in the paddocks that the road travels through.
Best time of year
July - October
Trail Access
Located approximately 17km from Beverley townsite. Follow the signage on Westdale Road turning onto Deep Pool Road. Please note that Deep Pool Road appears to be on private property, travel along route for 4km until you reach the Dale River Reserve on the right.


Complete Djet Dordung, Dale River Reserve Beverley to earn badges and points!
Earn points and badges and become a "TrailsWA Expert" by completing trails and leaving reviews.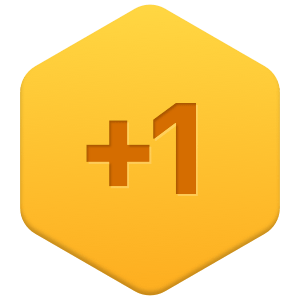 Earn 1 point towards
your TrailsWA level

Be the first to review Djet Dordung, Dale River Reserve Beverley
We love to hear from people who've been on our Western Australian trails, so it would be most appreciated it if you wanted to leave a review.
Add your review of Djet Dordung, Dale River Reserve Beverley
Supported by great organisations
Trails are free and bring so many benefits to our community by providing opportunities to have fun, get fit, socialise, explore and challenge yourself. But they also have to be managed and maintained which only is made possible through terrific sponsors, donations and/or volunteering.

Djet Dordun, Dale River Reserve
Spider orchids along the trail.
View 1 Photos of Djet Dordung, Dale River Reserve Beverley
Upload your photo of Djet Dordung, Dale River Reserve Beverley
Report a Problem
You are reporting a problem for Djet Dordung, Dale River Reserve Beverley. Please be as detailed as possible to help us appropriately identify and address the issue.