Trails WA supports the seven principles recommended by Leave No Trace Australia for minimising your impacts when using the trails.
Learn more
About York Walks - Grand Designs
A short walk down Avon Terrace, York's main street, will reveal an architectural time capsule of the nineteenth and early twentieth century. From the original part of the Castle Hotel built in 1853 to the grand symbol of Edwardian opulence that is York Town Hall, everywhere you look oozes historic charm in this unspoilt country town.  Starting from and returning to the York Visitor Centre in York Town Hall, this trail provides a unique 'step back in time' but with all the contemporary convenience of shops, pubs and cafes en route!. York is just over an hour's drive from Perth through beautiful bush and rolling farmland and has several linking walk and cycle trails that you can mix and match to suit yourself.
York Visitor Centre
(08) 9641 1301
York Town Hall, 81 Avon Tce, York WA 6302
Be trail ready for York Walks - Grand Designs
Here is everything you need to know before visiting this trail.
Time / Duration
1-3 hours
What To Pack
Group A (Urban trails or short trails near facilities) required.
What To Pack
Group A (Urban trails or short trails near facilities)
Full large water bottle per person.
Sun hat or bike helmet (compulsory in WA).
Sunglasses, sunscreen (30+) and insect repellant.
Clothes to suit the activity and potential weather conditions (See suggestions below).
Binoculars and camera (optional).
Trail Start
York Visitor Centre, York Town Hall, 100 km (1 hour plus) east of Perth
Trail End
York Visitor Centre, York Town Hall, 100 km (1 hour plus) east of Perth
Facilities
The trail map is obtainable from York Visitor Centre or download at http://visit.york.wa.gov.au/york-trails.aspx . First Aid and Defibrillator available at York Town Hall during Visitor Centre opening hours 9.30am to 4pm daily. Public Toilets including for disabled people in York Town Hall. Public telephone in Avon Terrace near York Courthouse. Shops and cafes in Avon Terrace. Download children's educational activities from Residency Museum website.
Cafe
Child Activities
First Aid Equipment
Public Telephone
Public Toilet
Shop
All accessible toilet facilities
Visitor Information Centre
Water Access Points
Best time of year
All year round. Temperatures can be hot during January and February


Complete York Walks - Grand Designs to earn badges and points!
Earn points and badges and become a "TrailsWA Expert" by completing trails and leaving reviews.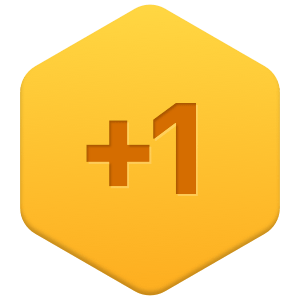 Earn 1 point towards
your TrailsWA level

Be the first to review York Walks - Grand Designs
We love to hear from people who've been on our Western Australian trails, so it would be most appreciated it if you wanted to leave a review.
Add your review of York Walks - Grand Designs
Supported by great organisations
Trails are free and bring so many benefits to our community by providing opportunities to have fun, get fit, socialise, explore and challenge yourself. But they also have to be managed and maintained which only is made possible through terrific sponsors, donations and/or volunteering.

York Town Hall (1911)
A nationally significant landmark, its grand Edwardian opulence reflecting the town's prosperity through agriculture and the gold rushes of the 1890s. Photo: Shire of York
Sargent's Pharmacy (1904)
Look up and you'll find a clue to the original use of this curious corner shop, built for Obeithio Sargent, 'Chemist and Druggist' of York.
Settler's House (1860s)
The Eastern Districts Chronicle newspaper was printed here from 1877 onwards. Mrs Pyke ran a Temperance Hotel here in the late C19th - no alcohol allowed. It's different today!
York Palace Hotel (1909)
Described in 1912 as having 'a tiled vestibule richly embellished with cedar and jarrah fittings; the furnishings throughout are luxurious and the luxury of hot and cold water baths are provided for patrons'.
View 4 Photos of York Walks - Grand Designs
Upload your photo of York Walks - Grand Designs
Report a Problem
You are reporting a problem for York Walks - Grand Designs. Please be as detailed as possible to help us appropriately identify and address the issue.