Trails WA supports the seven principles recommended by Leave No Trace Australia for minimising your impacts when using the trails.
Learn more
About Wetland Walk Trail, Hamel
This trail passes through some of the remaining 20% of the Swan Coastal Plain; the other 80% having been destroyed since European settlement for farming and towns. Even this area was once used to grow pine trees, but is now being allowed to return to its natural state.
The wetland would have been used by aboriginal people living in the area moving seasonally from the hills to coastal areas and is now a gazetted wetland and protected from future development. 
The short trail takes you through the regenerating bush to a shelter that looks out over the wetland, where over 1000 Straw-necked Ibis nest each year. There are numerous other birds in the area that can be seen and heard in the bush around you. Informative signs are provided along the way, describing the shrubs and trees growing along the trail and how they were use by aboriginal people for food and medicine in the past. 
The only parking available is on the verge, but there is parking at the Hamel Hall about 400m down the road. There are toilets, BBQs, picnic tables and a children's playground at the hall. 
Waroona Visitor Centre
(08) 9733 1506
37 South Western Hwy, Waroona WA 6215
Other Links
Destination Perth

Comprehensive information on the Perth region including destinations, things to see and do, accommodation and tours.

Be trail ready for Wetland Walk Trail, Hamel
Here is everything you need to know before visiting this trail.
Time / Duration
30 minutes
Trail Start
Cornucopia St, off the South Western Hwy, 4kms south of Waroona
No bushwalking experience required. The track is a hardened or compacted surface and may have a gentle hill section or sections and occasional steps. Walks no greater than 10km. Suitable for families with young children.
Hazards & Warnings
Wear long pants and beware of snakes in summer.
Facilities
Public toilets, BBQs and picnic facilities are located 400m further along Cornucopia Rd at the Hamel Hall and Park
Dog Friendly
Shaded Area
Lookouts
Best time of year
April to November
Trail Access
1 hour drive south of Perth, by car


Complete Wetland Walk Trail, Hamel to earn badges and points!
Earn points and badges and become a "TrailsWA Expert" by completing trails and leaving reviews.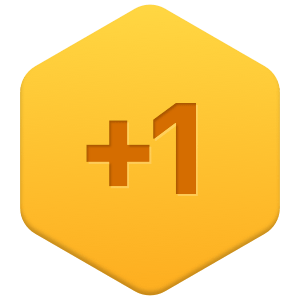 Earn 1 point towards
your TrailsWA level

Be the first to review Wetland Walk Trail, Hamel
We love to hear from people who've been on our Western Australian trails, so it would be most appreciated it if you wanted to leave a review.
Add your review of Wetland Walk Trail, Hamel
Supported by great organisations
Trails are free and bring so many benefits to our community by providing opportunities to have fun, get fit, socialise, explore and challenge yourself. But they also have to be managed and maintained which only is made possible through terrific sponsors, donations and/or volunteering.

View 4 Photos of Wetland Walk Trail, Hamel
Upload your photo of Wetland Walk Trail, Hamel
Report a Problem
You are reporting a problem for Wetland Walk Trail, Hamel. Please be as detailed as possible to help us appropriately identify and address the issue.