Trails WA supports the seven principles recommended by Leave No Trace Australia for minimising your impacts when using the trails.
Learn more
About Tagon Coastal Trail, Cape Arid NP
Tagon Coastal Trail starts at the eastern end of Yokinup Bay at the mouth of the Thomas River. Depending on the time of year and if the river is broken through to the ocean, walkers may have to wade through the river to access the start of the walk from the picnic area car park. A great location to spot a number of different bird species including Hooded Plovers, Crested Terns and Oyster Catchers. The trail offers spectacular views of the coastline and a great vantage point for watching migatory whales (July- October).
The walk takes you up a moderately steep incline over exposed granite around a number of headlands traversing through coastal heath where emus can be spotted. The trail can be sandy with granite outcrops to cross and is unmarked apart from where the vegetation has been trimmed to delineate the path or the occasional wooden marker peg across the granite outcrop. Where the trail follows the beach it is unmarked and walkers should follow the tide line. Walk trail surface consists of natural pavements made up of rock material including exposed granite, gravel and beach sand. Some parts of the track may be eroded after heavy rain.
Other Links
Australia's Golden Outback

Comprehensive information on the Golden Outback region including destinations, things to see and do, accommodation and tours.

Be trail ready for Tagon Coastal Trail, Cape Arid NP
Here is everything you need to know before visiting this trail.
Time / Duration
4 - 6 hours
What To Pack
Group B (Bushwalks and/or longer trails) required.
What To Pack
Group B (Bushwalks and/or longer trails)
Minimum 2 litres of water per person per day
Sturdy shoes
Sun hat or bike helmet (compulsory in WA)
Sunglasses, sunscreen (30+) and insect repellant
Binoculars and camera (optional)
Map or guide book where suggested
Snacks and/or lunch depending on length of trail
Clothes to suit the activity and potential weather conditions including a water/windproof jacket
First Aid kit
Additional Useful Items
Take ample water. No drinking water available in park.
Trail Start
Western end of Yokinup Bay, Cape Arid National Park 125km (1.5 hours) east of Esperance
Trail End
Eastern end of Kennedy beach
Bushwalking experience recommended. Tracks may be long, rough and very steep. Directional signage may be limited.
Difficulty Notes
Moderate to Difficult walk. Sandy beach and exposed granite sections. Trail unmarked.
Hazards & Warnings
Trail surface is natural pavements of sand, gravel and rock with steep edges so caution is advised. Stay clear of waters edge.
Facilities
BBQ Facilities
Camping
Car Park
Lookouts
Picnic Area
Public Toilet
Best time of year
All year round
Trail Access
To access the trail turn down Thomas River Road an unsealed road off Merivale Road.
Prohibited Items
No pets or bicycles


Complete Tagon Coastal Trail, Cape Arid NP to earn badges and points!
Earn points and badges and become a "TrailsWA Expert" by completing trails and leaving reviews.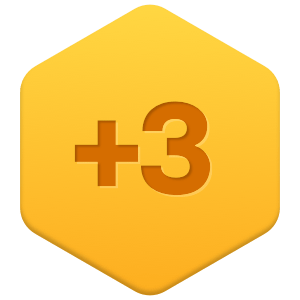 Earn 3 points towards
your TrailsWA level

Be the first to review Tagon Coastal Trail, Cape Arid NP
We love to hear from people who've been on our Western Australian trails, so it would be most appreciated it if you wanted to leave a review.
Add your review of Tagon Coastal Trail, Cape Arid NP
Supported by great organisations
Trails are free and bring so many benefits to our community by providing opportunities to have fun, get fit, socialise, explore and challenge yourself. But they also have to be managed and maintained which only is made possible through terrific sponsors, donations and/or volunteering.

Little Tagon
Little Tagon, one of the beautiful beaches the walk takes you along
Yokinup Bay
The walk trail begins at Yokinup Bay taking you seven kilometres to Kennedy Beach
Dolphin Cove Lookout
Approximately halfway along the walk is Dolphin Cove Lookout and car park allowing the walk to be done in sections.
Monitor Lizard
Many monitor lizards can be seen basking in the sun along the walk trail.
View 4 Photos of Tagon Coastal Trail, Cape Arid NP
Upload your photo of Tagon Coastal Trail, Cape Arid NP
Report a Problem
You are reporting a problem for Tagon Coastal Trail, Cape Arid NP. Please be as detailed as possible to help us appropriately identify and address the issue.