Trails WA supports the seven principles recommended by Leave No Trace Australia for minimising your impacts when using the trails.
Learn more
About Stewies, Lake Leschenaultia MTB Trails
Stewies might be a green but it shares the bottom half with Towies. A nice old-school cross country trail with some easy log roll-overs. It starts off pretty flat across the top before descending. Not many features on the trail beside a couple of roll overs. A good first trail away from the more machine made trails.
Perth Hills Mundaring Visitor Centre
(08) 9290 6645
7225 Great Eastern Highway, Mundaring WA 6073
Other Links
Destination Perth

Comprehensive information on the Perth region including destinations, things to see and do, accommodation and tours.

Be trail ready for Stewies, Lake Leschenaultia MTB Trails
Here is everything you need to know before visiting this trail.
Time / Duration
15 minutes
What To Pack
Group C (Mountain bike trails) required.
What To Pack
Group C (Mountain bike trails)
Group A and B items (see Trail Tips) plus
Gloves to prevent blisters
Spare inner tubes or puncture repair kit, pump, tool kit
Mountain bike shoes and clipless pedals are recommended
Trail Start
After taking the Eastern Line up to the Upper Trail Head choose Stewies Trail
Trail End
Lower Trail Head
Recommended for beginner riders with basic mountain bike skills. Typically flowing, open trails on firm terrain with gentle gradients. Surface may be uneven, loose or muddy at times. Riders may encounter small rollable obstacles and technical trail features.
Facilities
Based on the far side of the popular Lake Leschenaultia area this facility boasts a swimming beach, canoes, camping and toilets.  On the MTB trails side is a car park and grassed area with BBQ available. Defibrillator located near the office.
Camping
Car Park
All accessible parking
Picnic Area
Public Toilet
Shaded Area
All accessible toilet facilities
Water Access Points
BBQ Facilities
Coach Parking
First Aid Equipment
Sheltered Area
Accessible picnic facilities
Accessible BBQ facilities
Best time of year
Winter months for grip. Summer for swimming.
Trail Access
Lake Leschenaultia is located in Chidlow, just 45 minutes drive east of the Perth CBD and is accessed via the Great Eastern Highway
Prohibited Items
Dogs are prohibited at the Lake Leschenaultia MTB Trails. 


Complete Stewies, Lake Leschenaultia MTB Trails to earn badges and points!
Earn points and badges and become a "TrailsWA Expert" by completing trails and leaving reviews.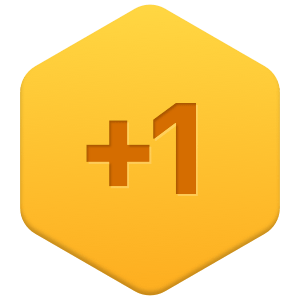 Earn 1 point towards
your TrailsWA level

Be the first to review Stewies, Lake Leschenaultia MTB Trails
We love to hear from people who've been on our Western Australian trails, so it would be most appreciated it if you wanted to leave a review.
Add your review of Stewies, Lake Leschenaultia MTB Trails
Supported by great organisations
Trails are free and bring so many benefits to our community by providing opportunities to have fun, get fit, socialise, explore and challenge yourself. But they also have to be managed and maintained which only is made possible through terrific sponsors, donations and/or volunteering.

Stewies
Open tight easy trail on Stewies
View 2 Photos of Stewies, Lake Leschenaultia MTB Trails
Upload your photo of Stewies, Lake Leschenaultia MTB Trails
Report a Problem
You are reporting a problem for Stewies, Lake Leschenaultia MTB Trails. Please be as detailed as possible to help us appropriately identify and address the issue.