Trails WA supports the seven principles recommended by Leave No Trace Australia for minimising your impacts when using the trails.
Learn more
About Rowlie Mellor Walk Trails
NOOKAMINNIE ROCK WALK (6300m)
Follow the trail to the top of Nookaminnie Rock for spectacular views of the nature reserve and surrounding district.
NOOKAMINNIE CREEK WALK (1830m)
Follow the trail and signs for a relaxing walk along Nookaminnie Creek.
You will traverse through the beautiful Quairading Nature Reserve which showcases a magnificent display of vibrant wildflowers as well as unique remnant vegetation.
The Reserve covers 527 hectares of unique remnant vegetation that includes a diverse mixture of woodland forests and native shrubland. The open woodland areas of the Reserve have outstanding examples of wandoo, york and salmon gum forests that are unique to the Central Wheatbelt.
The heart of the Reserve is dominated by Nookaminnie Rock, which is a large granite outcrop with magnificent views of the surrounding landscape and the town of Quairading. The top of Nookaminnie Rock offers a perfect platform to watch the Wheatbelt's breathtaking sunsets and in spring you can enjoy some of the most beautiful wildflowers the Wheatbelt has to offer.
Looking after our Reserve:
Everything you bring into the reserve you must bring out.
Please put your rubbish into the bin provided.
Please look after the flora and fauna by NOT touching it.
Keep to the marked trail and don't stray too far off the track.
You can walk the trails in either direction.
Fancy some ornithology? A variety of birds inhabit the Reserve including the Chestnut-rumped Thornbill, Eastern Barn Owl, Grey Butcherbird, Golden Whistler, Red-capped Robin, just to name a few. Constructed in 2017, the Bird Hide was funded through the State NRM Program and with help from the 'Friends of Nookaminnie Rock Nature Reserve'.
Shire of Quairading
10 Jennaberring Road, Quairading WA
Other Links
Destination Perth

Comprehensive information on the Perth region including destinations, things to see and do, accommodation and tours.

Be trail ready for Rowlie Mellor Walk Trails
Here is everything you need to know before visiting this trail.
Time / Duration
Up to 2 hours
Length
Choose a short walk of 1.8km or a longer hike of 6.3km
Trail Start
The car park is located 2km west of the Quairading Townsite on the Quairading-York Rd. Quairading is located 165 km East of Perth, an easy 1.5-2 hour drive.
No bushwalking experience required. The track is a hardened or compacted surface and may have a gentle hill section or sections and occasional steps. Walks no greater than 10km. Suitable for families with young children.
Difficulty Notes
Suitable for most ages and fitness levels. Nookaminnie Rock can be slippery in wet weather. 
Facilities
Please keep dogs on a lead.
Dog Friendly
Picnic Area
Public Toilet
Trail Access
The trails can be accessed by a car park located 2km west of Quairading on the Quairading-York Rd
Prohibited Items
No fires are permitted in the reserve at any time of year.


Complete Rowlie Mellor Walk Trails to earn badges and points!
Earn points and badges and become a "TrailsWA Expert" by completing trails and leaving reviews.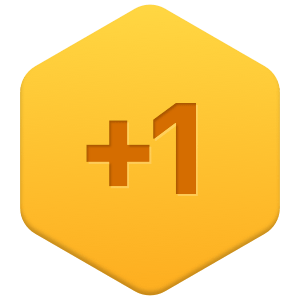 Earn 1 point towards
your TrailsWA level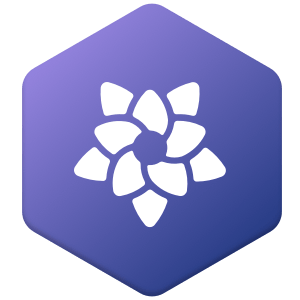 Earn the Wildflower Wanderer badge when you complete this trail.

Be the first to review Rowlie Mellor Walk Trails
We love to hear from people who've been on our Western Australian trails, so it would be most appreciated it if you wanted to leave a review.
Add your review of Rowlie Mellor Walk Trails
Supported by great organisations
Trails are free and bring so many benefits to our community by providing opportunities to have fun, get fit, socialise, explore and challenge yourself. But they also have to be managed and maintained which only is made possible through terrific sponsors, donations and/or volunteering.

Finding wildflowers along the trail
A great trail for families
Wildflowers along the Rowlie Mellor Trail
Wildflowers along the Rowlie Mellor Trail
Wildflowers along the Rowlie Mellor Trail
View 9 Photos of Rowlie Mellor Walk Trails
Upload your photo of Rowlie Mellor Walk Trails
Report a Problem
You are reporting a problem for Rowlie Mellor Walk Trails. Please be as detailed as possible to help us appropriately identify and address the issue.