Margaret River Cycle Food and Beverage Trail
Details for trail on a map
Hairy Marron, 69 Bussell Hwy, Margaret River, 270km (2.5hrs) south of Perth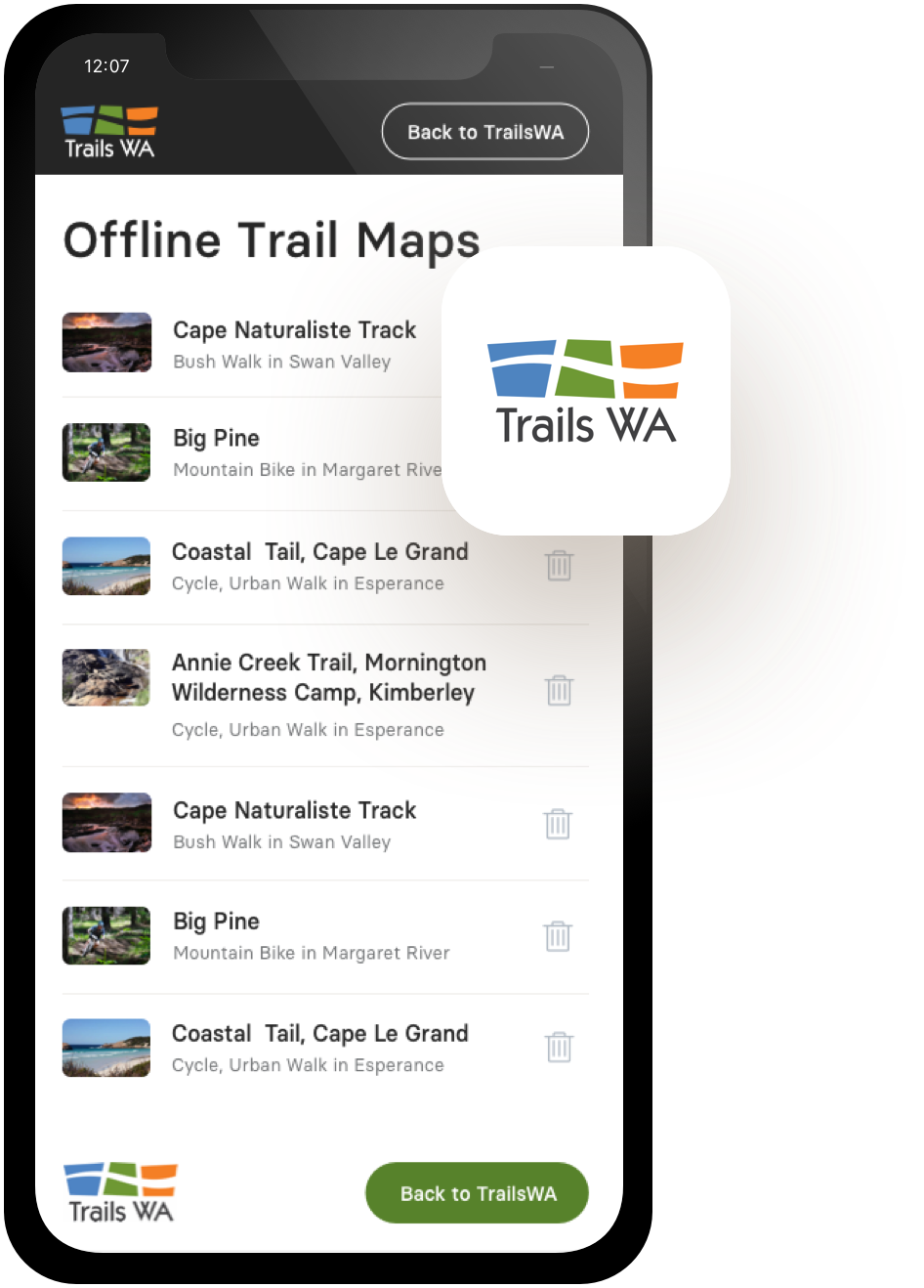 Offline Maps
TrailsWA Now supports Offline Maps. Follow the instructions below to save trail maps to your phone.
Visit trailswa.com.au on your mobile Our Offline Maps will require you to be connected to trailswa.com.au using the device you intend to take on your trip.

Add to Home Screen Save the trailswa.com.au webpage to your home screen.

Find your trail, and Save Offline Via the bookmark saved to your devices home screen, explore our trails and find the one you want - select "Save this map to use offline". You will need to be connected/online at this point.
The Hairy Marron bike café is set amongst the trees on the beautiful banks of the Margaret River. They offer hot and cold beverages, light breakfast and lunch options as well as healthy snacks. Their relaxed atmosphere is perfect for visitors, locals, families and groups alike and with a shaded deck for summer and roaring fire for winter it is a perfect stop year round. For the bike enthusiasts we offer bike hire, service and repairs as well as a wide range of bike products to suit all trails, ages and ability levels.

Just a short walk through the forest and across the bridge is the beautiful Rotary Park.

69 Bussell Hwy, Margaret River

Open every day 8:00 AM - 4:30 PM

Phone: (08) 9757 2346

Email: info@hairymarron.com

www.thehairymarron.com
The Larder is Margaret River's premier specialty gourmet retailer and is a not to be missed destination for fine food lovers.
They offer a unique combination of services to customers including picnic hampers, cooking schools, boutique catering and a gourmet deli. The Larder is all about local, and can get you going with some of the finest produce Margaret River has to offer.

2/99 Bussell Hwy, Margaret River
Opening Hours: Monday to Saturday 9.30am - 6pm
Sunday and Public Holidays 10.30am - 4pm

Phone: (08) 9758 8990

www.larder.biz
Cape Mentelle, the Margaret River pathfinder, was one of the founding vineyards with planting beginning in 1970. Some 40 years since the first vines were planted, the Margaret River wine region is recognised as one of the world's finest. Today this thriving industry produces consistently high quality cabernet sauvignon, shiraz, sauvignon blanc, chardonnay and Semillon to delight connoisseurs around the world. For a lucky few who do make it to one of the most remote wine regions in the world, please visit us at 331 Wallcliffe Road, just four kms from town on the way to the beach. Cellar door is open daily for free wine tastings, including some rare treats exclusive to the winery.

331 Wallcliffe Rd, Margaret River

Opening hours: 10am - 5pm

Phone: (08) 9757 0888

www.capementelle.com.au
Margaret River Distilling Company, home of Giniversity and sister distillery to Limeburners Albany, offers casual, tavern style dining set amongst a beautiful forest backdrop. An extensive range of tastings are available including whisk(e)y, gin, vodka, brandy, absinthe and liqueurs, there is sure to be something for every persons tastes. Locally sourced beer, wine, cider and coffee is also available. If you would like to take your experience even further ask us about Giniversity and become an honorary distiller for the day.

Maxwell Street (off Carters Road)

Open 7 days from 10am - 6pm

Phone: (08) 9757 9351

www.distillery.com.au
Trails WA supports the seven principles recommended by Leave No Trace Australia for minimising your impacts when using the trails.
Learn more
About Margaret River Cycle Food and Beverage Trail
1. Hairy Marron Bike Café (69 Bussell Hwy) your first stop for coffee, breakfast and bike hire. Bikes will be of exceptionally high quality and come with an insulated saddle bag.
2. The Larder (2/99 Bussell Hwy) Continue up Bussell Hwy on the dual use path and stop at the Larder. Here pack your saddle bag with lots of local produce ready for your picnic lunch and snacks along the way.
3. Cape Mentelle (331 Walcliffe Rd) Continue to the top of town and take a right down Walcliffe Rd. There is a dual use path the entire way. At Cape Mentelle you will be able to sample world class wines before selecting a glass or bottle to have on the grass with your picnic from the Larder.
4. Margaret River Distilling Company (Cnr Maxwell St and Carters Rd) Travel back along Walcliffe Rd to Railway Tce. From here the Rails to Trails will be signposted and you will take this north through some of the regions most beautiful forest.
The Rails to Trails will intersect Carters Rd, turn right for 800m and arrive at the Margaret River Distilling Company. You will then be talked through our wide range of whisk(e)y, gin and vodka and be able to do extensive tastings. Alternatively grab a G&T and some food to enjoy on the outdoor deck.
Finally cross back over Bussell Highway to return your bike which is only 120 metres away. You will then be in the heart of Margaret River township.
Margaret River Visitor Centre
(08) 9780 5911
100 Bussell Highway, Margaret River WA 6285
Be trail ready for Margaret River Cycle Food and Beverage Trail
Here is everything you need to know before visiting this trail.
Time / Duration
Half a day with stops and lunch
What To Pack
Group A (Urban trails or short trails near facilities) required.
What To Pack
Group A (Urban trails or short trails near facilities)
Full large water bottle per person.
Sun hat or bike helmet (compulsory in WA).
Sunglasses, sunscreen (30+) and insect repellant.
Clothes to suit the activity and potential weather conditions (See suggestions below).
Binoculars and camera (optional).
Trail Start
Hairy Marron, 69 Bussell Hwy, Margaret River, 270km (2.5hrs) south of Perth
Facilities
Mountain Bike hire available at the Hairy Marron
http://www.thehairymarron.com
BBQ Facilities
Bicycle Path
Bicycle Rack
Cafe
Car Park
Picnic Area
Shaded Area
Sheltered Area
Shop
Visitor Information Centre
Best time of year
All year round
Trail Access
Drive or Bus to Margaret River


Complete Margaret River Cycle Food and Beverage Trail to earn badges and points!
Earn points and badges and become a "TrailsWA Expert" by completing trails and leaving reviews.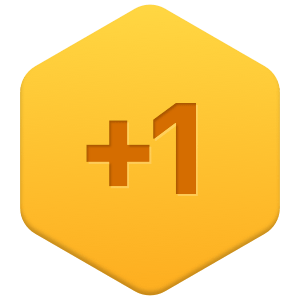 Earn 1 point towards
your TrailsWA level

Be the first to review Margaret River Cycle Food and Beverage Trail
We love to hear from people who've been on our Western Australian trails, so it would be most appreciated it if you wanted to leave a review.
Add your review of Margaret River Cycle Food and Beverage Trail
Supported by great organisations
Trails are free and bring so many benefits to our community by providing opportunities to have fun, get fit, socialise, explore and challenge yourself. But they also have to be managed and maintained which only is made possible through terrific sponsors, donations and/or volunteering.

Picnic time
A bottle of Cape Mentelle complimenting our Larder Picnic
Picnic time
Stopping for a picnic on the lawn of Cape Mentelle
Pre Ride fuel
Coffee and snacks before the ride at the Hairy Marron
Stocking up
Stocking up on picnic supplies at the Larder
Cycle path
The path to Cape Mentelle is a sealed cycleway
Margaret River Rail Trail
Part of the route is along a gravel rail trail
Refreshing G&T
Testing the produce at Margaret River Distillery Company
Crossing Margaret River
Cross two Bridges over Margaret River
Last Bridge
Bridge before Hairy Marron
View 9 Photos of Margaret River Cycle Food and Beverage Trail
Upload your photo of Margaret River Cycle Food and Beverage Trail
Report a Problem
You are reporting a problem for Margaret River Cycle Food and Beverage Trail. Please be as detailed as possible to help us appropriately identify and address the issue.