Getting High in Nature, Australia's South West
Details for trail on a map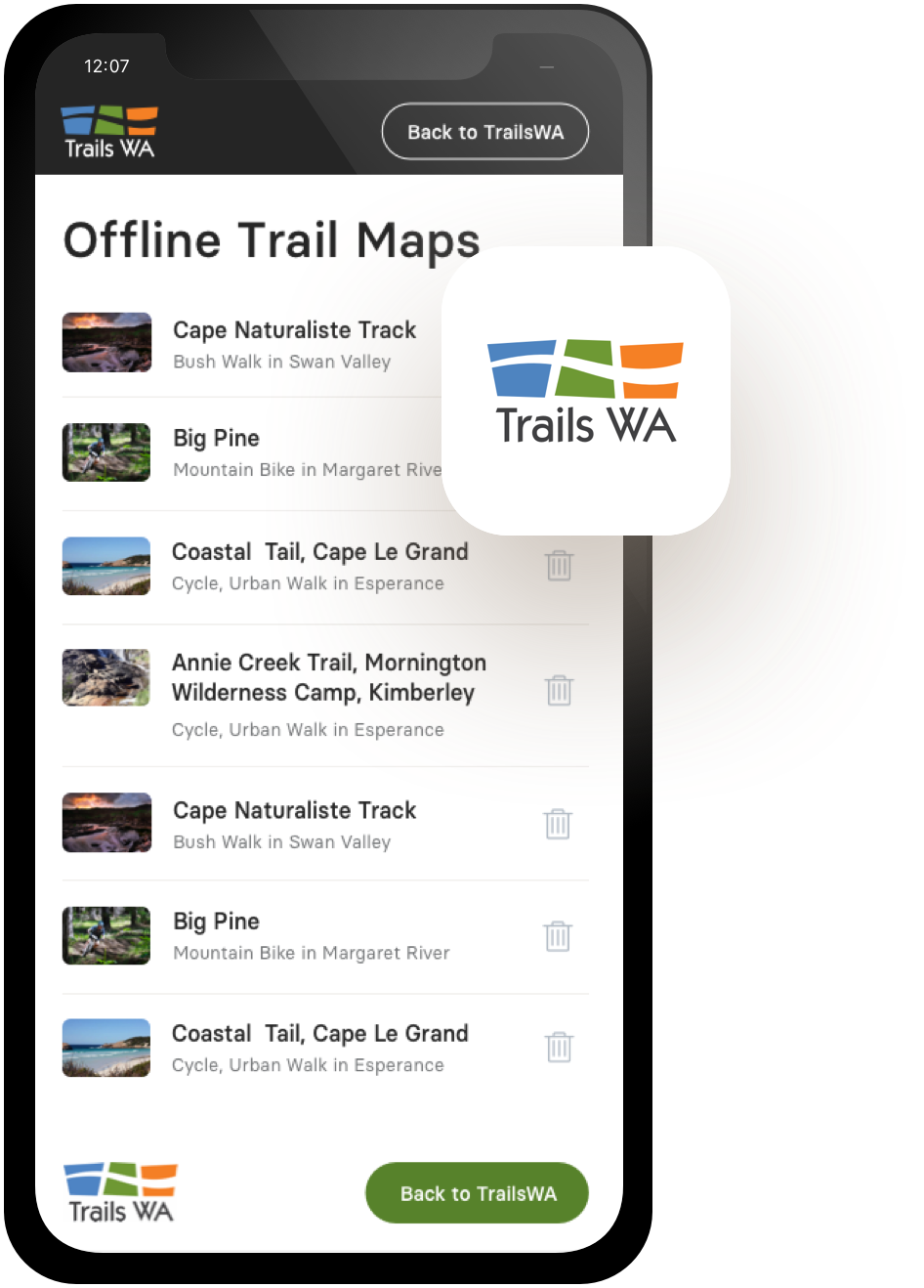 Offline Maps
TrailsWA Now supports Offline Maps. Follow the instructions below to save trail maps to your phone.
Visit trailswa.com.au on your mobile Our Offline Maps will require you to be connected to trailswa.com.au using the device you intend to take on your trip.

Add to Home Screen Save the trailswa.com.au webpage to your home screen.

Find your trail, and Save Offline Via the bookmark saved to your devices home screen, explore our trails and find the one you want - select "Save this map to use offline". You will need to be connected/online at this point.
To take in the best of the karri forest and the Warren River Valley, follow the trail to the spectacular Warren Lookout, a great photo vantage point. The view from the lookout to the Warren River is superb, and well worth the walk.
The Summit Trail to the top of Mount Frankland takes you to the Towerman's Lookout where there are remarkable views over the Walpole Wilderness area. While the walk is strenuous the views make it worthwhile – on a clear day you can see Mt Roe in the north, the Porongorup and Stirling Ranges in the east and the Southern Ocean to the south.
Located in the stunning Walpole Wilderness area, this easy 500 metre stroll takes you through old growth karri forest. Keep an open mind and expect your perception of wilderness to be challenged by the fascinating art works.
This 1.6 kilometre return walk to the blowholes provides a wonderful view of the rugged coastline of Torndirrup National Park. Be warned that there are 78 steps and the walk back is all uphill!
The massive ancient granite domes of Porongurup National Park rise 670 metres, giving exhilarating views of the landscape, especially from the Granite Skywalk suspended from Castle Rock.
Trails WA supports the seven principles recommended by Leave No Trace Australia for minimising your impacts when using the trails.
Learn more
About Getting High in Nature, Australia's South West
Below is a suggested itinerary for a four day self-drive 'Getting high in nature' adventure. Optional tours with local commercial tour operators licensed with the Department of Biodiversity, Conservation and Attractions are available for those travellers with more time. There's nothing like viewing the Southern Ocean crashing beneath your feet, spotting bird-life in a tingle forest-canopy 40m in the air, or having 360-degree views across untouched wilderness to make you feel connected to nature.
DAY 1 Drive Perth to Pemberton.
If you're setting off from Perth, an early-morning start will maximise your trip. An overnight stay at the WA Wilderness Glamping facility in the magnificent Warren National Park means you'll arrive with nothing to do but relax and enjoy your day. Everything will be set up for you, including your own family or couples tent, bedding and cooking facilities.There are lots of trails in Pemberton, including the Warren Lookout.
Options: Join Pemberton Discovery Tours to experience dense forests, water cascades and the massive Yeagerup Dunes or hop aboard a Donnelly River Cruise and experience the magnificent D'Entrecasteaux National Park from the water.
DAY 2
Visit Mount Frankland Wilderness Lookout, Valley of the Giants Tree Top Walk, venture through the Swarbrick Art Trail and other attractions in the Walpole Wilderness. Choose from several walks in the area depending on how much time you have and your fitness level - such as the Mount Frankland Summit Trail.
Options: Cruise the waters of the Walpole and Nornalup Inlets with WOW Wilderness Cruises or take an Out of Sight Tours (from Denmark) to West Cape Howe National Park.
DAY 3
Drive towards Albany via William Bay National Park and onto Torndirrup National Park. Visit The Gap and Natural Bridge and enjoy the exciting new facilities. Visit the Granite Skywalk at Castle Rock in Porongurup National Park in the afternoon and return to Albany for the night or stay locally in Mount Barker or Porongurups. Note that to reach the Skywalk (which is actually on Castle Rock) it is a A 4.4 kilometre (two hour) relatively steep return walk.  Don't let this put you off though - it's well worth it!
Options: If time permits take a detour to Discovery Bay (near Torndirrup National Park) and enjoy a helicopter ride to Breaksea Island with Skyhook Helicopters. In Albany a visit to the National Anzac Centre is a must.
DAY 4
Set off on a leisurely drive home via Albany Highway.
Option: Stop off at Kojonup and visit The Kodja Place a fascinating visitor centre that tells the story about country life that will delight and move you including Noongar (Aboriginal) creation stories.Plan your adventure
Be trail ready for Getting High in Nature, Australia's South West
Here is everything you need to know before visiting this trail.
Time / Duration
multi-day experience
What To Pack
Group D (Drive trails) required.
What To Pack
Group D (Drive trails)
Research your trip well in advance.  Good preparation is essential as distances in Western Australia are huge and facilities are limited.  Visit the website associated with each drive trail for in-depth travel information.
Carry maps, spare parts, a first aid kit and plenty of food and water to last your journey
Visit the 'Travelling in Outback Western Australia' website for information regarding travelling in the Outback.  Permits may need to be arranged in advance to enter into some areas which are on private property.
Facilities
Access with assistance for the Disabled
BBQ Facilities
Car Park
Child Activities
Interactive Centre
Interpretive Centre
Lookouts
Parking for Disabled
Visitor Information Centre
Best time of year
All year round


Complete Getting High in Nature, Australia's South West to earn badges and points!
Earn points and badges and become a "TrailsWA Expert" by completing trails and leaving reviews.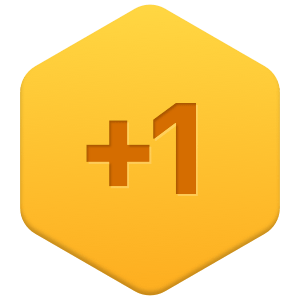 Earn 1 point towards
your TrailsWA level

Be the first to review Getting High in Nature, Australia's South West
We love to hear from people who've been on our Western Australian trails, so it would be most appreciated it if you wanted to leave a review.
Add your review of Getting High in Nature, Australia's South West
Supported by great organisations
Trails are free and bring so many benefits to our community by providing opportunities to have fun, get fit, socialise, explore and challenge yourself. But they also have to be managed and maintained which only is made possible through terrific sponsors, donations and/or volunteering.

The Gap
The amazing new lookout at The Gap Albany
Mt Frankland Wilderness Lookout
Stunning views
Mt Frankland Wilderness Lookout
Interpretive signage at the lookout
Granite Skywalk
Climb to the skywalk at the Porongorups
Granite Skywalk
The view from above
Valley of the Giants Tree Top Walk
View 6 Photos of Getting High in Nature, Australia's South West
Upload your photo of Getting High in Nature, Australia's South West
Report a Problem
You are reporting a problem for Getting High in Nature, Australia's South West. Please be as detailed as possible to help us appropriately identify and address the issue.