Trails WA supports the seven principles recommended by Leave No Trace Australia for minimising your impacts when using the trails.
Learn more
About Commonage Road Trail, Dunsborough
Commonage Road is just 3 minutes' drive from the centre of Dunsborough, a popular tourist town in the southwest region of WA. Although only 10 kilometres long, it offers a wide range of wonderful places to visit, views to admire and locals to meet; think of this trail as an enjoyable and convenient adventure! From hand-made items to art, food, beer and wine, there is something for everyone.
One thing you'll notice when you travel our road and its surrounds is that we all have something in 'Common' (excuse the pun) – we are down-to-earth businesses who believe in offering genuine customer service and premium quality products.
You can start your journey at either end of the trail… no matter where you begin, you'll have a memorable time. It's a winding road bordered by beautiful native bush and offering sweeping views of Geographe Bay from the top of the hill.
We hope to see you soon.
With warm regards from all of us on the Commonage Trail.
Margaret River Visitor Centre
(08) 9780 5911
100 Bussell Highway, Margaret River WA 6285
Be trail ready for Commonage Road Trail, Dunsborough
Here is everything you need to know before visiting this trail.
What To Pack
Group D (Drive trails) required.
What To Pack
Group D (Drive trails)
Research your trip well in advance.  Good preparation is essential as distances in Western Australia are huge and facilities are limited.  Visit the website associated with each drive trail for in-depth travel information.
Carry maps, spare parts, a first aid kit and plenty of food and water to last your journey
Visit the 'Travelling in Outback Western Australia' website for information regarding travelling in the Outback.  Permits may need to be arranged in advance to enter into some areas which are on private property.
Trail Start
Commonage Road Dunsborough, 250km south of Perth
Trail End
Wildwood Road Yallingup Siding
Facilities
Cafe
Car Park
Dog Friendly
Picnic Area
Best time of year
Year Round
Trail Access
Car, Bus and Plane Dunsborough is 250km south of Perth via Bussell Hwy


Complete Commonage Road Trail, Dunsborough to earn badges and points!
Earn points and badges and become a "TrailsWA Expert" by completing trails and leaving reviews.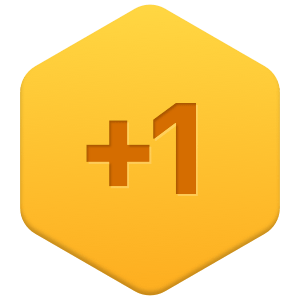 Earn 1 point towards
your TrailsWA level

Be the first to review Commonage Road Trail, Dunsborough
We love to hear from people who've been on our Western Australian trails, so it would be most appreciated it if you wanted to leave a review.
Add your review of Commonage Road Trail, Dunsborough
Supported by great organisations
Trails are free and bring so many benefits to our community by providing opportunities to have fun, get fit, socialise, explore and challenge yourself. But they also have to be managed and maintained which only is made possible through terrific sponsors, donations and/or volunteering.

Goanna Gallery and Bush Cafe
View 8 Photos of Commonage Road Trail, Dunsborough
Upload your photo of Commonage Road Trail, Dunsborough
Report a Problem
You are reporting a problem for Commonage Road Trail, Dunsborough. Please be as detailed as possible to help us appropriately identify and address the issue.