Commonage Road Trail, Dunsborough
Details for trail on a map
Commonage Road Dunsborough, 250km south of Perth
Wildwood Road Yallingup Siding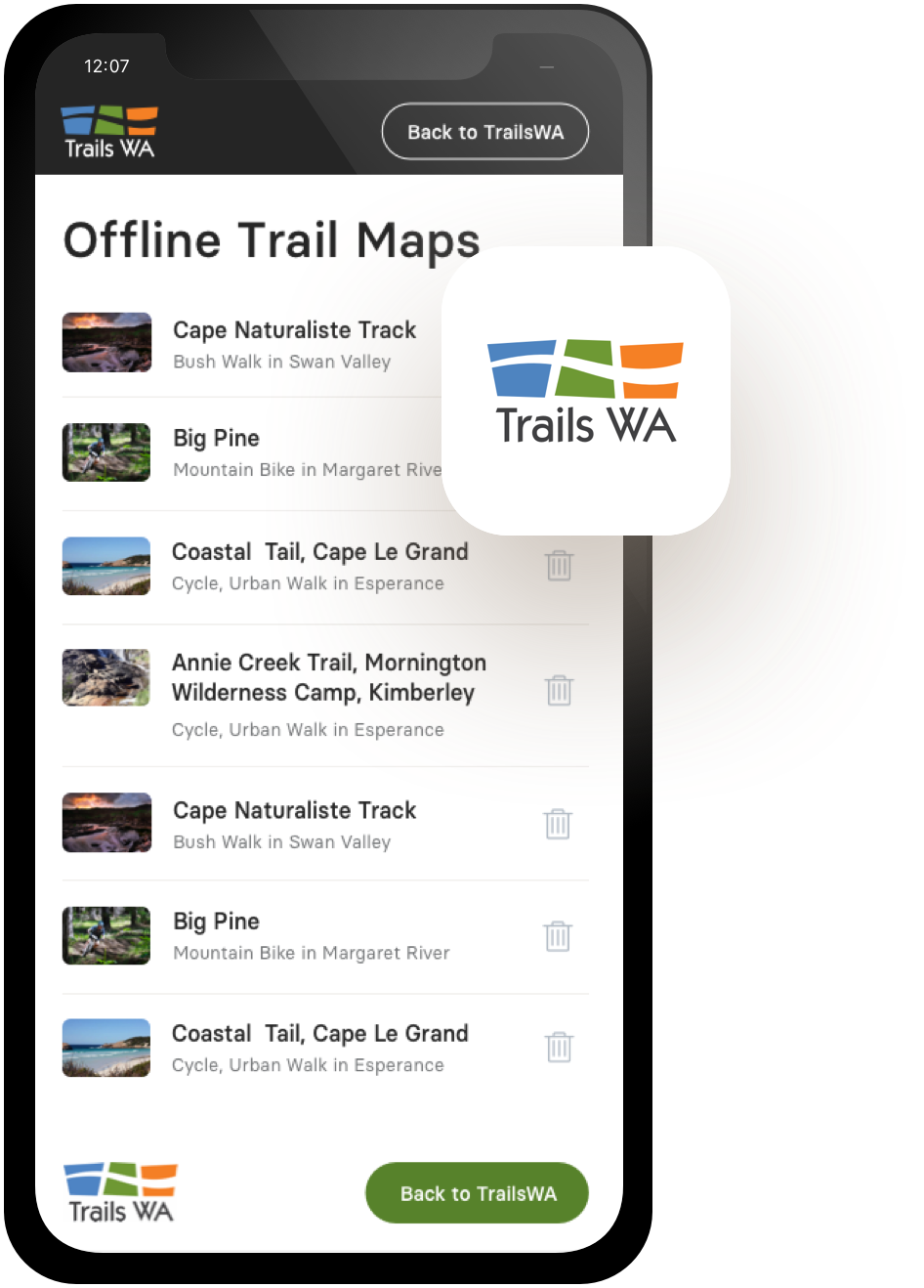 Offline Maps
TrailsWA Now supports Offline Maps. Follow the instructions below to save trail maps to your phone.
Visit trailswa.com.au on your mobile Our Offline Maps will require you to be connected to trailswa.com.au using the device you intend to take on your trip.

Add to Home Screen Save the trailswa.com.au webpage to your home screen.

Find your trail, and Save Offline Via the bookmark saved to your devices home screen, explore our trails and find the one you want - select "Save this map to use offline". You will need to be connected/online at this point.
A mecca of gourmet wholefoods

Cape Wholefoods has an enormous range of
bulk foods including local and organic produce.
Pantry staples such as nuts, seeds, grains, dried fruits, local honey, olive oil and baking supplies
plus a great variety of cereals, confectionery and snack foods.
Buy in bulk at wholesale prices with option to scoop and weigh.

68 Commonage Road,
Dunsborough

Mon–Fri, 9am–4:30pm
Sat, 9am-1pm

0438 002 796

southwestprovisions.com.
au/cape-wholefoods

Genuinely natural skincare

Our products are chemical free, plant based and all made on premise. The range includes
essential oil soaps, moisturisers, mud masks, essential oils, deodorant, bath soaks,
magnesium and clay products. We have a very cute and unique shop and also sell affordable
gifts and homewares.

86 Commonage Rd,
Dunsborough

Mon–Sat,
9:30am–4:30pm
08 9759 1419
soaps.net.au
Udderly delicious

Simmos Ice Creamery is perfect for kids from 1 to 100.
We have awesome icecream, loads of open space with grassed parkland, BBQs, 18 hole mini-golf course, an adventure playground and of course, Edward the Emu (caution: he loves ice cream!). The perfect place for family memories.

161 Commonage Road,
Dunsborough
Open 7 days, 10am-5pm
(closed Christmas Day)

08 9755 3745
simmos.com.au
Welcome to the Flavour Frontier
Happs Wines is a brand for the people. We fly in the face of convention in terms of how many
wines we make and our pleasure is found in offering a wine for every palate.

Our Cellar Door
& Pottery/Gallery is rustic and welcoming with lost of offer. Taste some wine, browse the venue
or while away your day with a picnic and a glass or two from our extensive portfolio.

575 Commonage Road,
Quindalup

Open 7 days
10am–5pm
(closed Christmas Day,
Boxing Day, Good Friday)
Anzac Day, 10am–12pm

08 9755 3300
happs.com.au
Local food & local art in the bush
Nestled in native Australian bushland, Goanna Gallery is quirky, unpretentious and relaxed.
Enjoy our ever-changing seasonal menu. Find some of the southwest's best home grown
art and design. Finish with stroll through our walking trail and keep an eye out for native wildlife including our resident lizards,
kangaroos and wildflowers.

278 Hayes Road,
Quinalup

Wed–Mon, 8:30am–4pm

08 9759 1477
goannacafe.com.au
No pretence, no bulls**t

Mongrel Creek is a small family owned and operated vineyard on the outskirts of Dunsborough in the Margaret River wine
region. Our primary focus is on producing quality wine at an affordable price and I reckon
we've done it. Please call in, you won't be disappointed!

109 Hayes Road
Yallingup Siding

Most days of the week
10am–5pm

0417 991 065
mongrelcreek.com.au
A wine tasting with a difference

We are a boutique wine producer specialising in alternative varietals. Our fruit is sourced entirely from the Margaret River Wine Region
and our award winning wines are made by Owner/Winemaker Mark Warren.

We serve Cheese and Charcuterie platters to enjoy in our beautiful surrounds and are also dog friendly.

860 Commonage Road,
Yallingup
Fri–Mon, 10am–5pm
08 9756 6227
marqwines.com.au
Batch brewed beer and atmosphere!

Our welcoming brewpub focuses on producing small batches of character filled beers. Each batch is different - try something new
each visit!

Set in the rolling Yallingup Hills, Wild Hop is a family friendly and dog friendly venue serving up local, wood fired, share style dishes, complemented by our revolving list of house brewed beers, local wines, cider and spirits.

1301 Wildwood Road,
Yallingup

Open 7 days,
11am–6pm

Kitchen open till 5pm.
(closed Good Friday,
Christmas Day
& Boxing Day.)

0488 990 154
wildhopbeer.com.au
Secret garden, food, wine and art

The English cottage gardens provide a superb spot for a family day out and a unique venue for
weddings. Our restaurant serves wholesome meals complemented by great local wine, beer and coffee. Come in and try our preserves, view some art, taste some wine and enjoy a meal!

1172 Wildwood Road,
Yallingup
Fri–Sun, 11am–5pm

08 9755 2000
rivendellwinery.com.au
Trails WA supports the seven principles recommended by Leave No Trace Australia for minimising your impacts when using the trails.
Learn more
About Commonage Road Trail, Dunsborough
Commonage Road is just 3 minutes' drive from the center of Dunsborough, a popular tourist town in the southwest region of WA. Although only 10 kilometers long, it offers a wide range of wonderful places to visit, views to admire and locals to meet; think of this trail as an enjoyable and convenient adventure! From hand-made items to art, food, beer and wine, there is something for everyone.
One thing you'll notice when you travel our road and its surrounds is that we all have something in 'Common' (excuse the pun) – we are down-to-earth businesses who believe in offering genuine customer service and premium quality products.
You can start your journey at either end of the trail… no matter where you begin, you'll have a memorable time. It's a winding road bordered by beautiful native bush and offering sweeping views of Geographe Bay from the top of the hill.
We hope to see you soon.
With warm regards from all of us on the Commonage Trail.
Margaret River Visitor Centre
(08) 9780 5911
100 Bussell Highway, Margaret River WA 6285
Be trail ready for Commonage Road Trail, Dunsborough
Here is everything you need to know before visiting this trail.
What To Pack
Group D (Drive trails) required.
What To Pack
Group D (Drive trails)
Research your trip well in advance.  Good preparation is essential as distances in Western Australia are huge and facilities are limited.  Visit the website associated with each drive trail for in-depth travel information.
Carry maps, spare parts, a first aid kit and plenty of food and water to last your journey
Visit the 'Travelling in Outback Western Australia' website for information regarding travelling in the Outback.  Permits may need to be arranged in advance to enter into some areas which are on private property.
Trail Start
Commonage Road Dunsborough, 250km south of Perth
Trail End
Wildwood Road Yallingup Siding
Facilities
Access without assistance for the Disabled
Cafe
Car Park
Dog Friendly
Picnic Area
Best time of year
Year Round
Trail Access
Car, Bus and Plane Dunsborough is 250km south of Perth via Bussell Hwy


Complete Commonage Road Trail, Dunsborough to earn badges and points!
Earn points and badges and become a "TrailsWA Expert" by completing trails and leaving reviews.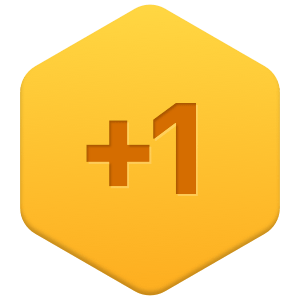 Earn 1 point towards
your TrailsWA level

Be the first to review Commonage Road Trail, Dunsborough
We love to hear from people who've been on our Western Australian trails, so it would be most appreciated it if you wanted to leave a review.
Add your review of Commonage Road Trail, Dunsborough
Supported by great organisations
Trails are free and bring so many benefits to our community by providing opportunities to have fun, get fit, socialise, explore and challenge yourself. But they also have to be managed and maintained which only is made possible through terrific sponsors, donations and/or volunteering.

Goanna Gallery and Bush Cafe
View 9 Photos of Commonage Road Trail, Dunsborough
Upload your photo of Commonage Road Trail, Dunsborough
Report a Problem
You are reporting a problem for Commonage Road Trail, Dunsborough. Please be as detailed as possible to help us appropriately identify and address the issue.