Trails WA supports the seven principles recommended by Leave No Trace Australia for minimising your impacts when using the trails.
Learn more
About Cape Naturaliste Track, Dunsborough
Cape Naturaliste is the northernmost point of the Leeuwin-Naturaliste Ridge. Visitors can explore the coastal scenery by taking short walks along the established board walks and lookouts.
To find the Cape Naturaliste Track, follow the main path below the lighthouse buildings and work your way clockwise around the Lighthouse Walk for nearly one kilometre. Turn left (W) on the Whale Lookout Track and left again onto the Cape Naturaliste Track, heading gently downhill towards the ocean. From the Naturaliste Lookout you have a stunning view of the pounding surf along the northwest tip of the Cape.
The strange natural blow-out below the lookout, known as the "The Other Side of the Moon" is a striking feature here. The track then winds north and east though a windswept area largely devoid of vegetation. Only bare limestone rock formations remain.
Continue for a further 300m through low heath and Rottnest Tea-tree, Melaleuca lanceolatea, above the sheer northern cliffs until you reach the Whale Lookout. From here, turn right up the hill back to the Lighthouse Track.
Other trails from the lighthouse include:
Whale Lookout Walk Trail
Distance: 2.4km (return)  Class: 2
Cape Naturaliste to Sugarloaf Rock walk
Distance 3.5km Class: 3
Bunker Bay Loop
Distance 3.6km Class 3
Be trail ready for Cape Naturaliste Track, Dunsborough
Here is everything you need to know before visiting this trail.
What To Pack
Group A (Urban trails or short trails near facilities) required.
What To Pack
Group A (Urban trails or short trails near facilities)
Full large water bottle per person.
Sun hat or bike helmet (compulsory in WA).
Sunglasses, sunscreen (30+) and insect repellant.
Clothes to suit the activity and potential weather conditions (See suggestions below).
Binoculars and camera (optional).
Trail Start
The Lighthouse carpark, right at the very end of Cape Naturaliste Road, near Dunsborough. 263km (3.5 hours) south of Perth.
No bushwalking experience required. The track is a hardened or compacted surface and may have a gentle hill section or sections and occasional steps. Walks no greater than 10km. Suitable for families with young children.
Facilities
The Lighthouse has a small museum that's free to visit, and the tearooms which are a pleasant place to stop for lunch or a snack.
Cafe
Car Park
Lookouts
All accessible toilet facilities
View Platform
Visitor Information Centre
Best time of year
October - March
Prohibited Items
No pets permitted


Complete Cape Naturaliste Track, Dunsborough to earn badges and points!
Earn points and badges and become a "TrailsWA Expert" by completing trails and leaving reviews.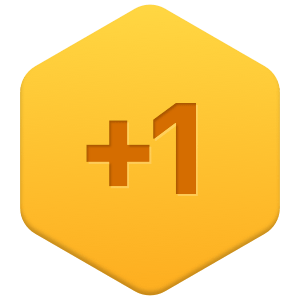 Earn 1 point towards
your TrailsWA level

Be the first to review Cape Naturaliste Track, Dunsborough
We love to hear from people who've been on our Western Australian trails, so it would be most appreciated it if you wanted to leave a review.
Add your review of Cape Naturaliste Track, Dunsborough
Supported by great organisations
Trails are free and bring so many benefits to our community by providing opportunities to have fun, get fit, socialise, explore and challenge yourself. But they also have to be managed and maintained which only is made possible through terrific sponsors, donations and/or volunteering.

Cape Naturaliste Track
Coastal views
View 2 Photos of Cape Naturaliste Track, Dunsborough
Upload your photo of Cape Naturaliste Track, Dunsborough
Report a Problem
You are reporting a problem for Cape Naturaliste Track, Dunsborough. Please be as detailed as possible to help us appropriately identify and address the issue.