Trails WA supports the seven principles recommended by Leave No Trace Australia for minimising your impacts when using the trails.
Learn more
About Great Forest Trees Drive, Shannon NP
The 535-sq-km Shannon National Park is on the South Western Highway, 53km south of Manjimup. Until 1968 Shannon was the site of WA's biggest timber mill, and plants including deciduous trees from the northern hemisphere are reminders of the old settlement.
The drive starts from the northern side of the South West Highway and finishes at the Shannon Campground, south of the highway.   
The 50km Great Forest Trees Drive is a one-way loop, split by the highway. Start at the park day-use area on the north of the highway. The first stop along the drive is the picturesque Shannon Dam which was built to supply water to the Shannon Mill and town.
The other stops along the northern loop of the drive are Which tree is that, Melaleucas and Curtin Tank. 
Once you cross the South West Highway, the southern loop of the drive will take you past Snake Gully, Big Tree Grove and Inferno Hill before finishing at the Shannon Campground. 
You can learn more about the great forest trees of Shannon National Park from the interpretive signage along the way. 
Be trail ready for Great Forest Trees Drive, Shannon NP
Here is everything you need to know before visiting this trail.
Time / Duration
Time depends on the exploring you do!
What To Pack
Group D (Drive trails) required.
What To Pack
Group D (Drive trails)
Research your trip well in advance.  Good preparation is essential as distances in Western Australia are huge and facilities are limited.  Visit the website associated with each drive trail for in-depth travel information.
Carry maps, spare parts, a first aid kit and plenty of food and water to last your journey
Visit the 'Travelling in Outback Western Australia' website for information regarding travelling in the Outback.  Permits may need to be arranged in advance to enter into some areas which are on private property.
Additional Useful Items
Bushwalking items if you take the opportunity to walk one of the trails in the Shannon National Park.
Trail Start
Shannon National Park is 33km east of Northcliffe via Middleton Road, 55km south of Manjimup and 65 km
Facilities
The campground has toilets, gas barbecues, hot water showers and a variety of campsites. There are plenty of campsites that are suitable for large caravans and 5th wheelers. Two camping huts are available on a first-come-first-served basis.
Contact the Department of Biodiversity, Conservation and Attractions office in Pemberton for details.
Camping
Car Park
Lookouts
All accessible parking
Picnic Area
Shaded Area
Best time of year
All year round
Prohibited Items
No pets in National Parks


Complete Great Forest Trees Drive, Shannon NP to earn badges and points!
Earn points and badges and become a "TrailsWA Expert" by completing trails and leaving reviews.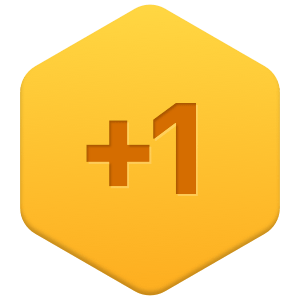 Earn 1 point towards
your TrailsWA level

Be the first to review Great Forest Trees Drive, Shannon NP
We love to hear from people who've been on our Western Australian trails, so it would be most appreciated it if you wanted to leave a review.
Add your review of Great Forest Trees Drive, Shannon NP
Supported by great organisations
Trails are free and bring so many benefits to our community by providing opportunities to have fun, get fit, socialise, explore and challenge yourself. But they also have to be managed and maintained which only is made possible through terrific sponsors, donations and/or volunteering.

Curtin Tank
Named after John Curtin, Prime Minister of Australia (1941-1945). This tank was built as a water source for firefighters for the Shannon mill and town.
View 3 Photos of Great Forest Trees Drive, Shannon NP
Upload your photo of Great Forest Trees Drive, Shannon NP
Report a Problem
You are reporting a problem for Great Forest Trees Drive, Shannon NP. Please be as detailed as possible to help us appropriately identify and address the issue.