Trails WA supports the seven principles recommended by Leave No Trace Australia for minimising your impacts when using the trails.
Learn more
About Fun Guy, Nannup Tank 7 Mountain Bike Park
This is a great jump track, especailly if you are progressing your skills or just want to have fun on the way down.
Lots of rollers, hips, table tops and progressively bigger berms finishing on a fast descending section.
Be trail ready for Fun Guy, Nannup Tank 7 Mountain Bike Park
Here is everything you need to know before visiting this trail.
Time / Duration
5- 10 minutes
Elevation
Descending trail
Trail Start
The Local Trailhead
Trail End
Brockman Trailhead
Recommended for moderate intermediate riders with some technical mountain biking experience. Typically narrow trails with loose, soft, rocky or slippery sections and hills with short steep sections. Riders will encounter obstacles and technical trail features.
Safety
Ride with a partner/buddy. Tell someone where you are riding.
The Experience Nannup app has a locate function - uses gps to indicate where you are on the trail. Works offline.
Facilities
Carry water and food. None available at Tank 7 Mountain Bike Park.
Mobile phone coverage throughout the park.
Toilets and fresh water available in Nannup town. Toilets available at:
1. Marinko Tomas Bicentennial Park
2. Nannup Town Hall
3. Nannup Foreshore Park
Wash down facilities (free) for cleaning your mountain bike at Nannup Foreshore Park.
Shuttle services for some of the trailheads are available in Nannup. 
Best time of year
All year round. Can be wet and slippery in winter with the clay content. Ride to the weather conditons
Fees
Trails are free. Businesses providing shuttles charge a fee for users. A proportion of every shuttle is provided to the Shire of Nannup for trail maintenance.
Trail Access
270km from Perth - 3 hours. Busselton to Nannup 45 minutes. Busselton Margaret River Airport. Nannup town to Nannup Tank 7 Mountain Bike Park Trailhead is 2km.
Prohibited Items
No access from the top of Brockman Highway, this is private property.
No private shuttles allowed in the Tank 8 area of the mountain bike park. Tank 7 Lookout is accessible for shuttles only.
Motorbikes are prohibited.


Complete Fun Guy, Nannup Tank 7 Mountain Bike Park to earn badges and points!
Earn points and badges and become a "TrailsWA Expert" by completing trails and leaving reviews.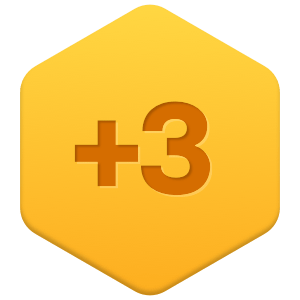 Earn 3 points towards
your TrailsWA level
Earn the Mountain Biker badge when you complete this trail.

Be the first to review Fun Guy, Nannup Tank 7 Mountain Bike Park
We love to hear from people who've been on our Western Australian trails, so it would be most appreciated it if you wanted to leave a review.
Add your review of Fun Guy, Nannup Tank 7 Mountain Bike Park
Supported by great organisations
Trails are free and bring so many benefits to our community by providing opportunities to have fun, get fit, socialise, explore and challenge yourself. But they also have to be managed and maintained which only is made possible through terrific sponsors, donations and/or volunteering.

Enjoying the ride
Rider Sharon McBride
View 2 Photos of Fun Guy, Nannup Tank 7 Mountain Bike Park
Upload your photo of Fun Guy, Nannup Tank 7 Mountain Bike Park
Report a Problem
You are reporting a problem for Fun Guy, Nannup Tank 7 Mountain Bike Park. Please be as detailed as possible to help us appropriately identify and address the issue.