Fremantle Gusto Italiano - A Taste of Italy
Details for trail on a map
Fremantle Town Hall, William St, Fremantle 23kms west of Perth
5 South Terrace Fremantle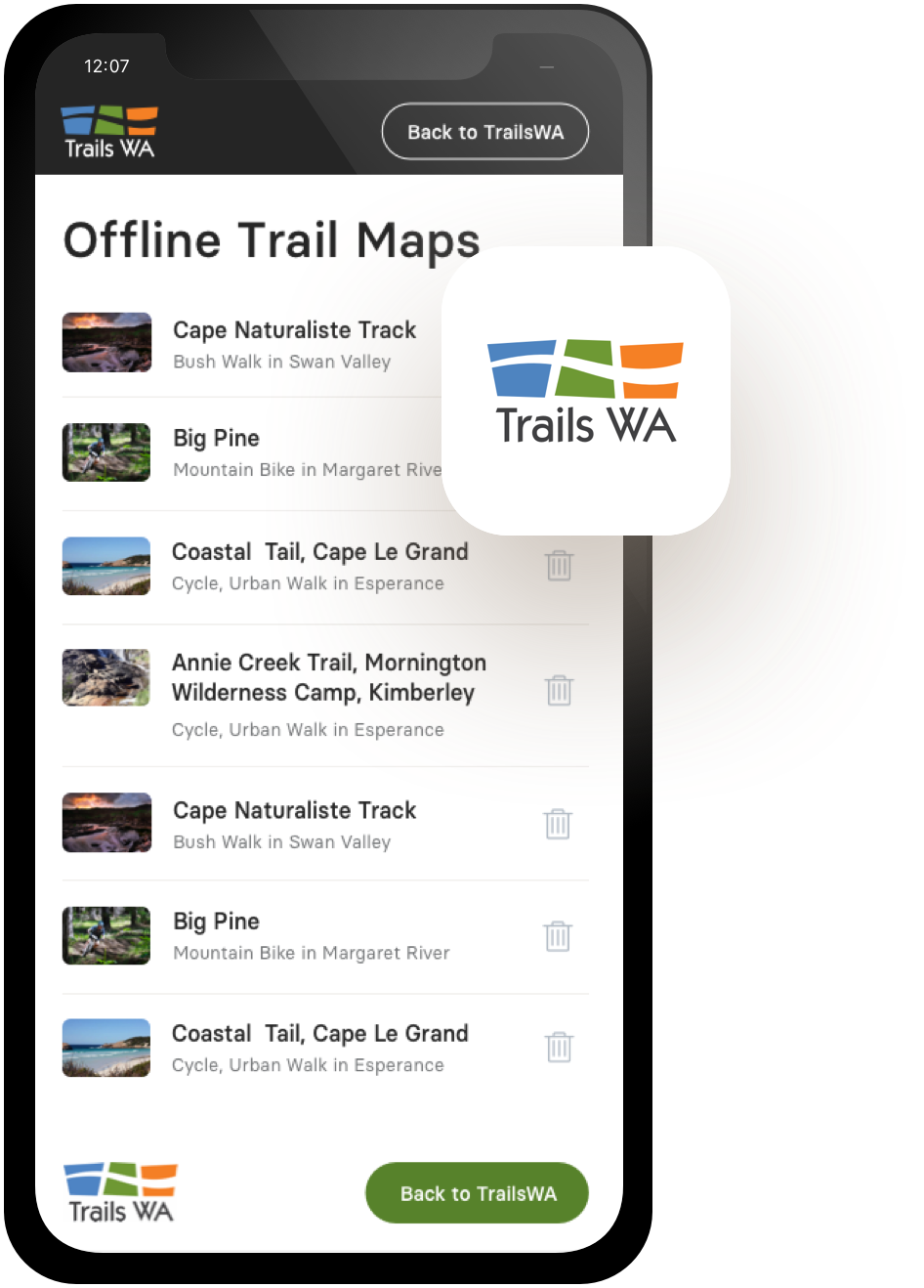 Offline Maps
TrailsWA Now supports Offline Maps. Follow the instructions below to save trail maps to your phone.
Visit trailswa.com.au on your mobile Our Offline Maps will require you to be connected to trailswa.com.au using the device you intend to take on your trip.

Add to Home Screen Save the trailswa.com.au webpage to your home screen.

Find your trail, and Save Offline Via the bookmark saved to your devices home screen, explore our trails and find the one you want - select "Save this map to use offline". You will need to be connected/online at this point.
Sandrino is Fremantle's home of Italian wood fired pizza. We make our dough in house daily using traditional techniques. All pizzas are hand stretched and topped with only the finest ingredients by our talented pizzaiolos. Our pizzas are then cooked to perfection in our glowing wood fired ovens. Sandrino also boasts a wide selection of Mediterranean inspired dishes and handmade pastas. Sandrino, The Place to Be!

Opening hours:
Monday-Thursday 11:30am – 9:00pm
Friday 11:30am – 10:00pm
Saturday 11:00am – 10:00pm
Sunday 11:00 am – 9:00pm


Portorosa is situated in the heart of Fremantle with a large dining area oozing traditional Italian charisma, wafting aroma of wood fired pizzas arousing your appetite and a relaxed alfresco to watch the hustle and bustle of the busy cappuccino strip. With reasonable prices and generous portions, old-fashioned Italian food is still being served here the way it always has been and the way it always should be. Experience traditional Italian cuisine, wood fired pizza and Italian wines

Open every day from 11am til late, closed Christmas day

Call: (08) 9430 6126
www.portorosa.com.au

Gino Saccone arrived in 1956 from Italy. He worked as a tailor in Freo for over 20 years , but he could never get a descent coffee.
In 1983 he closed his retail shop and with his family opened Ginos Café.
Since then 3 generations of the Saccone family still run Ginos and serve the best coffee in Perth – with Rosa's home style Italian cooking .
Today Gino's is Freo.

Opening hours:
Monday to Sunday 5.30 am- late
Call: (08) 9336 1464
info@ginoscafe.com.au
www.ginoscafe.com.au/




Home made pasta restaurant, serving authentic Italian regional dishes, cooked and presented by passionate Italian chefs.
La Sosta is awarded by Italian council for the Italian quality & authenticity and holds 'Ospitalita Italiana' award.
It is a stylish 2-level venue, with own patisserie and an open plan kitchen, where you can watch how the dishes are being made.
An extensive wine and cocktail list will satisfy any wine connoisseur.

Opening hours:
Monday – Thursday 5 PM – late
Friday – Sunday 11 AM – late.
Call: (08) 9335 9193
bookings@lasosta.net.au
www.lasosta.net.au

Benvenuti! Welcome to our family Caffè and Restaurant!
We are proud to share with you our old family recipes, like the fluffy handmade Gnocchi topped with our signature Ragù, slow cooked on the stove for four hours. Just go through the coloured windows, have a little Italian chat and… Buon appetito!

Special Offer
Get 1 free Kids Pasta with every Gnocchi Ragù

Opening hours:
Monday to Friday 7:30am - 4pm ;
Saturday 8:30am - 4pm;
Sunday 8:30am - 2pm

Call: 0439 294 147
www.parlapa.com.au



Pizza Bella Roma is one of the oldest restaurants located in the heart of Fremantle, well known for its delicious and generous size dishes, first opened in 1972 by an Italian couple. If you are a regular, clearly you will know our pizza chef Mario and friendly Antonella, who have both been working with us for over 25 years.

Opening hours:
April to November 2017:
Monday to Thursday 5pm to 9pm, Friday to Sunday 11:30am to 9pm
December to May 2018:
Monday to Sunday 11-.30am to 9:30pm (we closed Monday to Thursday 3 to 5pm)

Call: (08) 93351554
www.pizzabellaroma.com



Trails WA supports the seven principles recommended by Leave No Trace Australia for minimising your impacts when using the trails.
Learn more
About Fremantle Gusto Italiano - A Taste of Italy
Think food in Fremantle, and you probably think Italian. With good reason. Italians have had a huge influence on the culture of Fremantle since the 1880s, not least on its food scene. Cappuccino, anyone? Pizza? Pasta? Garlic? It's hard to imagine a time before these flavours were commonplace.

Indeed, we're so accustomed to Italian food that it can be hard to pick the authentic from the rest. This trail can help. We've showcased a cluster of Italian eateries whose traditions run deep. They're all about putting the real Italy on a plate, be it antipasti, primi, secondi, pasta, pizza or dolce.

Often family-run, and many within strolling distance of each other, these establishments pride themselves on authentic, home-style cooking with distinctly Italian flavours. Pull up a chair and know you'll be getting the real deal, served with a generous side of Mediterranean love. Buon appetito!​
Fremantle Visitor Centre
(08) 9431 7878
Walyalup Koort, 155 High Street, Fremantle WA 6160
Other Links
Experience Perth

Comprehensive information on the Perth region including destinations, things to see and do, accommodation and tours.

Be trail ready for Fremantle Gusto Italiano - A Taste of Italy
Here is everything you need to know before visiting this trail.
What To Pack
Group A (Urban trails or short trails near facilities) required.
What To Pack
Group A (Urban trails or short trails near facilities)
Full large water bottle per person.
Sun hat or bike helmet (compulsory in WA).
Sunglasses, sunscreen (30+) and insect repellant.
Clothes to suit the activity and potential weather conditions (See suggestions below).
Binoculars and camera (optional).
Trail Start
Fremantle Town Hall, William St, Fremantle 23kms west of Perth
Trail End
5 South Terrace Fremantle
Best time of year
All year - check individual business operating hours
Trail Access
Road 2WD, train, bus, bike


Complete Fremantle Gusto Italiano - A Taste of Italy to earn badges and points!
Earn points and badges and become a "TrailsWA Expert" by completing trails and leaving reviews.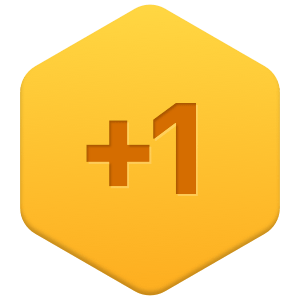 Earn 1 point towards
your TrailsWA level

Be the first to review Fremantle Gusto Italiano - A Taste of Italy
We love to hear from people who've been on our Western Australian trails, so it would be most appreciated it if you wanted to leave a review.
Add your review of Fremantle Gusto Italiano - A Taste of Italy
Supported by great organisations
Trails are free and bring so many benefits to our community by providing opportunities to have fun, get fit, socialise, explore and challenge yourself. But they also have to be managed and maintained which only is made possible through terrific sponsors, donations and/or volunteering.

View 11 Photos of Fremantle Gusto Italiano - A Taste of Italy
Upload your photo of Fremantle Gusto Italiano - A Taste of Italy
Report a Problem
You are reporting a problem for Fremantle Gusto Italiano - A Taste of Italy. Please be as detailed as possible to help us appropriately identify and address the issue.