Chittering Farm Flavour Trial
Details for trail on a map
Nesci Estate Wine Farm, corner of Great Northern Highway and Wandena Road North, Chittering
Local Goat, 867 Coonabidgee Rd, Coonabidgee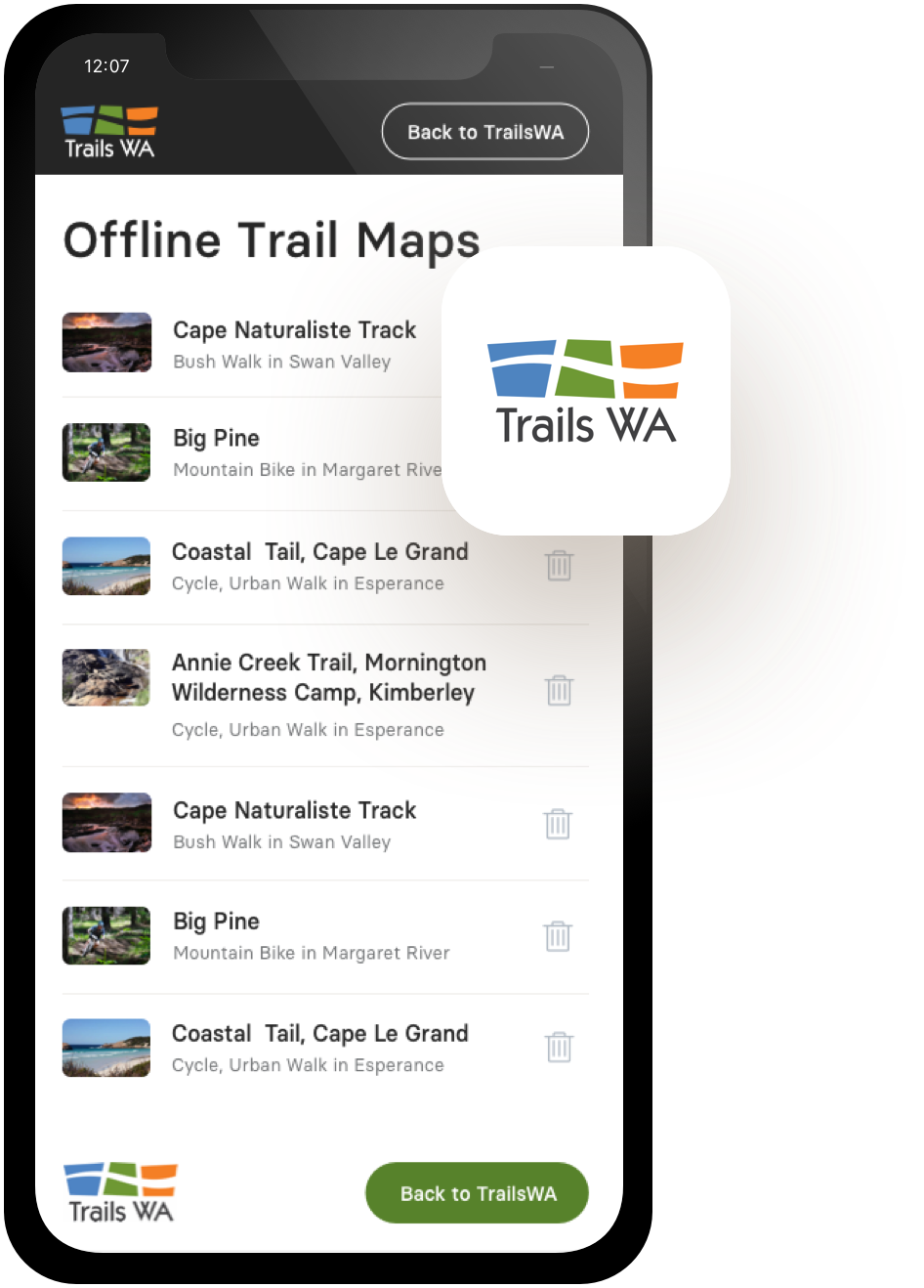 Offline Maps
TrailsWA Now supports Offline Maps. Follow the instructions below to save trail maps to your phone.
Visit trailswa.com.au on your mobile Our Offline Maps will require you to be connected to trailswa.com.au using the device you intend to take on your trip.

Add to Home Screen Save the trailswa.com.au webpage to your home screen.

Find your trail, and Save Offline Via the bookmark saved to your devices home screen, explore our trails and find the one you want - select "Save this map to use offline". You will need to be connected/online at this point.
Nesci Estate was established in 1948 by Antonio and Carmelina Nesci, when they cleared the land by hand and planted the first grape vines. Today Nesci Estate Wine Farm now has over 60 acres of vineyards, and is also home to around 100 beef cattle. The Nesci tradition of producing
fine table wines, ports and liqueurs has been continued by their son Kevin.A beautiful venue and events space in a working farm, book ahead to enjoy a produce platter in the picturesque surroundings. Pizza coming soon.

Cnr Wandena Rd (north end) &
Great Northern Hwy, Lower Chittering

Fri 4-8pm (weather
permitting)
Sat & Sun 12pm-5pm
Public holidays 12pm-5pm
Closed Christmas Day
& Good Friday

08 9571 4102
Facebook: @nesciestatewinefarm
The Orchard Perth is a beautiful tranquil citrus orchard located in the Chittering Valley only 45 minutes from Perth, Western Australia
The venue plays host to a range of fun, family-friendly events and activities throughout the year, including Fruit Picking & Tractor Tours, Gourmet Picnics, seasonal events, school and vacation care excursions and private corporate
functions. Online bookings are essential for tours, events and activities.

1378 Chittering Rd, Lower Chittering

Fri-Sun, 9.30am-4pm

08 9571 8074

info@theorchardperth.com.au
theorchardperth.com.au
Facebook: @TheOrchardPerth
The place you've been looking for.
An exceptional dining venue all year round offering a welcoming open log fire in winter through to air conditioned comfort during the summer months. Our restaurant sources locally grown produce and is fully licensed. With medal and trophy winning wines from our vineyard and ready for you to taste, you won't be disappointed.

2060 Chittering Rd, Lower Chittering

Wed-Sat 12pm onwards
Sun 9am onwards

08 9571 8069

stringybarkwinery.com.au


Orchard Glory Farm Resort is a
farm-style holiday resort. Guests can enjoy the fresh countryside; explore the fields and rolling hills, take
leisurely strolls through the orchards
and vineyards, pick fruit along the way, and the children will enjoy feeding our animals. Or have a BBQ by the lake.

Please note: experiences for in-house
guests only.

41 Mooliabeenee Road,

Bindoon Open all year (bookings
required)

08 9576 2888

orchardglory@westnet.com.au
www.orchardglory.com.au

Located in Bindoon, the Bakehaus could easily be classified as a popular icon and the perfect place to meet and indulge in some of the finest sweets and pies Western Australia has to offer. Boasting a modern
and welcoming atmosphere the Bindoon Bakehaus & Cafe is an incredible stopover you just can't pass up! Enjoy a Five Senses Coffee and some delectable bakery treats using local produce for some added flavour to your trail!

27c Binda Place, Bindoon

Mon-Sat 7am-4pm
Sunday 8am-4pm

08 9576 0069

www.bindoonbakehaus.com.au
Instagram & Facebook:
@bindoonbakehaus
Gathered from every part of the Northern Valleys region, the produce in our store has travelled less than 100 kms from it's origin to our farmers-market style store. Flowers from local growers, farm-direct fruit and vegetables, unprocessed honey,
pastured eggs, handcrafted soft drinks, organic olive oils, preserves and more. We support ethical and sustainable farming practices and do all that we can to reduce, recycle and reuse.

Next door to the Bindoon Bakehaus, 29 Binda Place Bindoon.

Open 9am-5pm everyday
Order online at: www.nvls.com.au

0480 235 274

info@nvls.com.au
Facebook @nvlocavorestore
Insta @Northernvalleyslocavore
#locavore #northernvalleys
#eatlocallygrown
Edmund Rice College has approx. 600 trees planted in 1948 with Verdale and Sevillano as the main varieties. The College olives are pickled in a secret mix of herbs and spices. Our olive oil has won awards at the Perth Royal Show and is a
boutique oil with a unique flavour ideal to use as a dressing for salads or drizzled on fresh bread. Grown at the college, and harvested by students and staff and sold locally, exclusive to the Chittering Visitor
Centre.

Chittering Visitor Centre 6180 Great Northern Hwy, Bindoon

Hours may vary:
Mon-Tue 10am-1pm
Wed-Fri 9-4pm
(Closed weekdays Dec-Mar)
Sat-Sun 10-2pm

9576 4664

www.visitchittering.com.au
hi@visitchittering.com.au



The Chittering area has always been
renowned for producing tasty citrus and the mandarins produced by the Oversby Family are known to be the best flavoured fruit that money can buy. Grown in the rich red soils 2 kms north of Bindoon, they are sold at the farm gate-look out for the green VW Kombi Van. Bags or boxes - some other seasonal fruits also available.

6422 Great Northern Hwy, Bindoon

June-October 8am-5pm

0400 440 277

Behold the Aspara-van! Colleen and
Peter established their asparagus venture in 2015 with 500 crowns and this has grown to 11,000. Growing in rich Bindoon soil our aim
was to produce flavoursome asparagus, picked fresh to eat fresh, limiting carbon miles. One of nature's richest sources of vitamins, minerals and fibre, a tasty and healthy food. Meet the growers, see asparagus in production and collect recipe ideas.

164 Wells Glover Rd, Bindoon

Wed–Sun 10am– 3pm
August–mid November

0407 481 350

Facebook: @wootrafarm
Visit the Hive Cafe and taste the unique honey found at Little Eeden. All products are prepared onsite.
At Little Eeden Farm Honey and Apiary we endeavour to produce the purest, unprocessed natural and infused bush honey, which is unique in flavour. Our proprietary recipes ensure we produce a consistent product. Our Chilli, Ginger and Garlic Honeys as well as our Honeymalade and Bee Tea are stacked with natural ingredients that support health and wellbeing.

429 Cook Rd, Mooliabeenee

Sat-Sun 10am-4pm

0429 149 354
or 0418 149 109

Instagram & Facebook:
@littleeedenfarmapiary
Avalon Farm is a commercial mango
and avocado producer. Their fruit is renowned for superior flavour and sweetness. These qualities are due to the slow maturing time, for these normally tropical fruits, in the cooler southern climate.

1289 Mooliabeenee Rd, Mooliabeenee

Stall open in season 9am–6pm

08 9575 3595

Facebook: @Avalonfarmgingin
Naturally better. Local Goat is just west of Gingin. Sample the delicious handcrafted cheeses made on the farm, including camembert and feta styles. The property and small goat herd are managed in a sustainable, ethical and environmentally responsible manner. Happy, healthy goats produce high quality milk which makes exceptional cheeses. Local Goat now make goat milk gelato -
so bring your esky!

867 Coonabidgee Rd, Gingin

Sat-Sun 11am-4pm

0418 714 107
Facebook: @localgoatcheeses
Instagram: @localgoatcheese
Trails WA supports the seven principles recommended by Leave No Trace Australia for minimising your impacts when using the trails.
Learn more
About Chittering Farm Flavour Trial
Easy to find - travel along Great Northern Highway and onto Chittering Road to enjoy our beautiful Tourist Drive through the stunning Chittering Valley, discover a winery or two and then explore beyond to unearth a bounty of fresh produce from the region. With so much seasonal produce you may need more than one visit to appreciate the different colours and flavours of Chittering.

Although you will have a great time in Chittering all-year-round, springtime (August to November) is hands down, the best time of year to take on the Farm Flavour Trail. However, you can explore our suggested itineraries to suit the time of year you are planning to travel to Chittering.
Spring Fling Weekend (August-November)
Just a Taste (August-November)
'Off-Season' Explorer (December-July)
Midweek Mission (All year round)
Chittering Visitor Centre
(08) 9576 4664
6180 Great Northern Highway, Bindoon WA 6502
Be trail ready for Chittering Farm Flavour Trial
Time / Duration
2 day or 1 day trail options
What To Pack
Group D (Drive trails) required.
What To Pack
Group D (Drive trails)
Research your trip well in advance.  Good preparation is essential as distances in Western Australia are huge and facilities are limited.  Visit the website associated with each drive trail for in-depth travel information.
Carry maps, spare parts, a first aid kit and plenty of food and water to last your journey
Visit the 'Travelling in Outback Western Australia' website for information regarding travelling in the Outback.  Permits may need to be arranged in advance to enter into some areas which are on private property.
Additional Useful Items
Bring water and suitable footwear for hiking if planning to stop by Djidi-Djijdi Ridge walk trail on your drive.
Trail Start
Nesci Estate Wine Farm, corner of Great Northern Highway and Wandena Road North, Chittering
Trail End
Local Goat, 867 Coonabidgee Rd, Coonabidgee
Hazards & Warnings
Some unsealed gravel roads
Facilities
Facilities will vary at each establishment.
Cafe
Car Park
Child Activities
Lookouts
Public Toilet
Shop
Toilet Facilities for Disabled
Visitor Information Centre
Camping
Interpretive Centre
Parking for Disabled
Picnic Area
Shaded Area
Best time of year
Later winter & spring time: August-November
Trail Access
Road 2WD, there may be some unsealed gravel roads


Complete Chittering Farm Flavour Trial to earn badges and points!
Earn points and badges and become a "TrailsWA Expert" by completing trails and leaving reviews.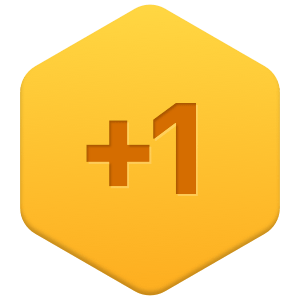 Earn 1 point towards
your TrailsWA level

Be the first to review Chittering Farm Flavour Trial
We love to hear from people who've been on our Western Australian trails, so it would be most appreciated it if you wanted to leave a review.
Add your review of Chittering Farm Flavour Trial
Supported by great organisations
Trails are free and bring so many benefits to our community by providing opportunities to have fun, get fit, socialise, explore and challenge yourself. But they also have to be managed and maintained which only is made possible through terrific sponsors, donations and/or volunteering.

The green Chittering Valley
The green Chittering Valley
Goats at the Local Goat Cheese Farm
Goats at the Local Goat Cheese Farm
Wildflowers in Spring in the Chittering Valley
Wildflowers in Spring in the Chittering Valley
The Local Goat
Goat Cheese Farm
Northern Valleys Locavore Store
Orchard Glory Farm Resort
Stringybark Winery & Restaurant
View 12 Photos of Chittering Farm Flavour Trial
Upload your photo of Chittering Farm Flavour Trial
Report a Problem
You are reporting a problem for Chittering Farm Flavour Trial. Please be as detailed as possible to help us appropriately identify and address the issue.