Trails WA supports the seven principles recommended by Leave No Trace Australia for minimising your impacts when using the trails.
Learn more
About York Self Drives - To the East I grant my happiness
Start off by setting the scene for your trip with panoramic views from the top of Wongborel (Mt. Brown) where the vistas stretch over the Avon Valley.
Resting at the foot of the hill are many early settlers under fascinating monuments, modest to majestic, in York Cemetery's best Gothic style. Peer down the same well where C19th prospectors would have drawn water and set off in their footsteps along the Goldfields road.
The trail forms two loops and you may choose to do all 71 kilometres, the 47km top loop or the 57km lower loop.  Each loop includes approximately 10 kilometres of gravel road.
The hamlet of Quellington has a stone-built hall, still used for community functions today and the hamlet of Greenhills boasts a popular authentic country pub. In wildflower season take a 14km detour to the lovely Wallaby Hills Nature Reserve.
Time your return to York to finish up by looking around the York Residency Museum, which has intriguing exhibitions of Ballardong Noongar culture, convict and settler stories. This route can be linked with the York Self Drive 'Sky O'the North' route via Burges Siding Road. 
York Visitor Centre
(08) 9641 1301
York Town Hall, 81 Avon Tce, York WA 6302
Be trail ready for York Self Drives - To the East I grant my happiness
Here is everything you need to know before visiting this trail.
Time / Duration
Half to full day experience, dependent upon stops chosen.
Length
Trail has two options - 47km and 57km. Trails can be combined to create a 71km drive.
What To Pack
Group A (Urban trails or short trails near facilities) required.
What To Pack
Group A (Urban trails or short trails near facilities)
Full large water bottle per person.
Sun hat or bike helmet (compulsory in WA).
Sunglasses, sunscreen (30+) and insect repellant.
Clothes to suit the activity and potential weather conditions (See suggestions below).
Binoculars and camera (optional).
Trail Start
York Visitor Centre, York Town Hall, 100km (1 Hour plus) east of Perth
All-wheel Drive and High Range 4WD vehicles. Suitable for Novice Drivers.
Difficulty Notes
Includes sections of gravel roads. Please take care and drive SLOWLY on country roads, beware of livestock, kangaroos and large farm machinery . Surface conditions on gravel roads can be changeable, so slow right down, especially when cornering, braking, or moving onto gravel hard shoulders on narrow bitumen roads.
Hazards & Warnings
This route includes gravel roads. Surface conditions can be changeable so slow right down, especially when cornering or braking, On narrow bitumen roads, slow right down before moving onto the gravel hard shoulder.
Facilities
In York: Car and coach parking, water access and public toilets at Howick street. Town Hall has Visitor Centre with shop, water access and public toilets with toilet for people with disabilities and first aid equipment during opening hours 9.30am-4pm daily. Fuel service stations, Public telephone and many cafes in Avon Terrace. No fuel service stations on route.
Cafe
Car Park
Coach Parking
Dog Friendly
First Aid Equipment
Public Telephone
Public Toilet
Shop
All accessible toilet facilities
Water Access Points
Best time of year
All year round. Especially scenic from late May to October


Complete York Self Drives - To the East I grant my happiness to earn badges and points!
Earn points and badges and become a "TrailsWA Expert" by completing trails and leaving reviews.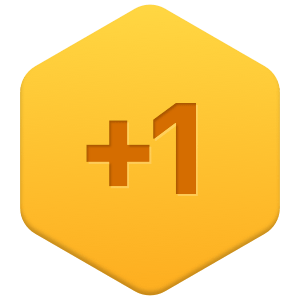 Earn 1 point towards
your TrailsWA level

Be the first to review York Self Drives - To the East I grant my happiness
We love to hear from people who've been on our Western Australian trails, so it would be most appreciated it if you wanted to leave a review.
Add your review of York Self Drives - To the East I grant my happiness
Supported by great organisations
Trails are free and bring so many benefits to our community by providing opportunities to have fun, get fit, socialise, explore and challenge yourself. But they also have to be managed and maintained which only is made possible through terrific sponsors, donations and/or volunteering.

Wongborel/Mt.Brown (site of Noongar significance)
Start your tour by getting to know the Avon Valley from the Lookout at the summit, which offers spectacular views of York and the surrounding countryside. A site regarded by the Ballardong Noongar people as highly culturally significant. 'Wongborel' means 'Sleeping Woman'.
Quellington Hall (1896)
Turn into Grass Valley South road (gravel) to find the quaint stone-built Quellington Hall. Typical of many Agricultural Halls in the Wheatbelt, it is still used by the local community today - although no events rival the champagne dinner, Sports day and evening Ball that marked its opening in 1896.
Greenhills Inn (1906)
Time to take a break at one of the most authentic country pubs you're ever likely to find, built in 1906 for Mary Ann McMullen, enterprising businesswoman and one of the first female Publicans in Western Australia.
St. Andrews Church (1912) & Cemetery (State Registered Heritage Place No. 2821)
Leave Greenhills via Penny Drive to reach the charming wooden St. Andrews Anglican Church and its much older cemetery, set amongst the bush at the junction of the York-Quairading road (on which you can head back to York).
View 4 Photos of York Self Drives - To the East I grant my happiness
Upload your photo of York Self Drives - To the East I grant my happiness
Report a Problem
You are reporting a problem for York Self Drives - To the East I grant my happiness. Please be as detailed as possible to help us appropriately identify and address the issue.