Trails WA supports the seven principles recommended by Leave No Trace Australia for minimising your impacts when using the trails.
Learn more
About Chittering Farm Flavour Trail
Easy to find - travel along Great Northern Highway and onto Chittering Road to enjoy our beautiful Tourist Drive through the stunning Chittering Valley, discover a winery or two and then explore beyond to unearth a bounty of fresh produce from the region. With so much seasonal produce you may need more than one visit to appreciate the different colours and flavours of Chittering.

Although you will have a great time in Chittering all-year-round, springtime (August to November) is hands down, the best time of year to take on the Farm Flavour Trail. However, you can explore our suggested itineraries to suit the time of year you are planning to travel to Chittering. 
For details please see the links section below. 
Chittering Visitor Centre
(08) 9576 4664
6180 Great Northern Highway, Bindoon WA 6502
Be trail ready for Chittering Farm Flavour Trail
Time / Duration
2 day or 1 day trail options
What To Pack
Group D (Drive trails) required.
What To Pack
Group D (Drive trails)
Research your trip well in advance.  Good preparation is essential as distances in Western Australia are huge and facilities are limited.  Visit the website associated with each drive trail for in-depth travel information.
Carry maps, spare parts, a first aid kit and plenty of food and water to last your journey
Visit the 'Travelling in Outback Western Australia' website for information regarding travelling in the Outback.  Permits may need to be arranged in advance to enter into some areas which are on private property.
Additional Useful Items
Bring water and suitable footwear for hiking if planning to stop by Djidi-Djijdi Ridge walk trail on your drive.
Trail Start
Nesci Estate Wine Farm, corner of Great Northern Highway and Wandena Road North, Chittering
Trail End
Local Goat, 867 Coonabidgee Rd, Coonabidgee
Hazards & Warnings
Some unsealed gravel roads
Facilities
Facilities will vary at each establishment.
Cafe
Car Park
Child Activities
Lookouts
Public Toilet
Shop
All accessible toilet facilities
Visitor Information Centre
Camping
Interpretive Centre
All accessible parking
Picnic Area
Shaded Area
Best time of year
Later winter & spring time: August-November
Trail Access
Road 2WD, there may be some unsealed gravel roads


Complete Chittering Farm Flavour Trail to earn badges and points!
Earn points and badges and become a "TrailsWA Expert" by completing trails and leaving reviews.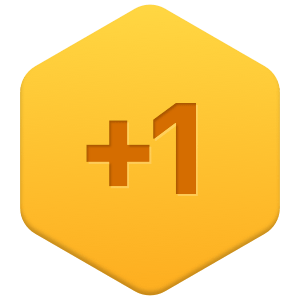 Earn 1 point towards
your TrailsWA level

Be the first to review Chittering Farm Flavour Trail
We love to hear from people who've been on our Western Australian trails, so it would be most appreciated it if you wanted to leave a review.
Add your review of Chittering Farm Flavour Trail
Supported by great organisations
Trails are free and bring so many benefits to our community by providing opportunities to have fun, get fit, socialise, explore and challenge yourself. But they also have to be managed and maintained which only is made possible through terrific sponsors, donations and/or volunteering.

The green Chittering Valley
The green Chittering Valley
Goats at the Local Goat Cheese Farm
Goats at the Local Goat Cheese Farm
Wildflowers in Spring in the Chittering Valley
Wildflowers in Spring in the Chittering Valley
The Local Goat
Goat Cheese Farm
Northern Valleys Locavore Store
Orchard Glory Farm Resort
Stringybark Winery & Restaurant
View 12 Photos of Chittering Farm Flavour Trail
Upload your photo of Chittering Farm Flavour Trail
Report a Problem
You are reporting a problem for Chittering Farm Flavour Trail. Please be as detailed as possible to help us appropriately identify and address the issue.