Trails WA supports the seven principles recommended by Leave No Trace Australia for minimising your impacts when using the trails.
Learn more
About Collie River Heritage Trail, Eaton
Starting at the Old Coast Road Bridge the Collie River Heritage Trail runs along the Eaton Foreshore for 2km until the Hands Avenue Lookout.
In a deeply collaborative project between the Shire of Dardanup and local Aboriginal Elders, a series of six signs feature stunning original artwork by Wardandi Balardong artist Tahlia Bennell which provide a spectacular backdrop for presentation of the area's unique stories.
With the inclusion of QR codes, heritage trail visitors can use their smart phone to scan the codes and listen to a recording or watch a video of the stories as told by Elder Joe Northover.
The Wardandi, Pindjarup and Wilman people used this land for hunting, fishing, camping and ceremony, and to visit and pay respect to their sacred sites.
This walk trail promotes their cultural identity and history, reflecting the unique and spiritual relationship they have with the Boodjar (land) and Beelya (river). This walk trail is called Koorliny Beelya ("water going along").
The heritage trail in Eaton forms part of the overall Leschenault Historic Walk Trail between Australind and Eaton, linking the shires of Dardanup and Harvey.
Allow approximately 30 – 40 minutes to complete the trail or longer if you plan on stopping to listen to the video stories. The Collie River Heritage Trail is wheel chair accessible.
Listen to Story 1 - Story of the Bellagu and Djilyan by Elder Joe Northover.
Shire of Dardanup
(08) 9724 0000
1 Council Drive, Eaton WA 6232
Other Links
Shire of Dardanup

Collie River Heritage Trail Information

Australia's South West

Comprehensive information on the South West region including destinations, things to see and do, accommodation and tours.
Be trail ready for Collie River Heritage Trail, Eaton
Here is everything you need to know before visiting this trail.
Time / Duration
Up to 1 hour. Additional time may be necessary if you plan on listening to all of the video stories.
Length
Distance varies as the trail forms part of the Leschenault Historic Walk Trail. If trail users want to return to the start point it is an additional 2km.
Trail Start
Old Coast Road Bridge at Eaton Foreshore
Trail End
Hands Avenue Lookout
No bushwalking experience required. Flat even surface with no steps or steep sections. Suitable for wheelchair users who have someone to assist them. Walks no greater than 5km.
Facilities
BBQ Facilities
Car Park
Child Activities
Dog Friendly
Lookouts
All accessible parking
Picnic Area
Public Toilet
Shaded Area
View Platform
Water Access Points
All accessible toilet facilities
Best time of year
All year round


Complete Collie River Heritage Trail, Eaton to earn badges and points!
Earn points and badges and become a "TrailsWA Expert" by completing trails and leaving reviews.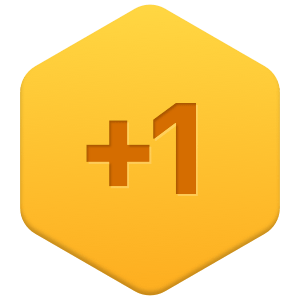 Earn 1 point towards
your TrailsWA level

Be the first to review Collie River Heritage Trail, Eaton
We love to hear from people who've been on our Western Australian trails, so it would be most appreciated it if you wanted to leave a review.
Add your review of Collie River Heritage Trail, Eaton
Supported by great organisations
Trails are free and bring so many benefits to our community by providing opportunities to have fun, get fit, socialise, explore and challenge yourself. But they also have to be managed and maintained which only is made possible through terrific sponsors, donations and/or volunteering.

Collie River Heritage Trail
Collie River Heritage Trail
Collie River Heritage Trail
View 3 Photos of Collie River Heritage Trail, Eaton
Upload your photo of Collie River Heritage Trail, Eaton
Report a Problem
You are reporting a problem for Collie River Heritage Trail, Eaton. Please be as detailed as possible to help us appropriately identify and address the issue.