Trails WA supports the seven principles recommended by Leave No Trace Australia for minimising your impacts when using the trails.
Learn more
About Harvey Wildflower Ridge Walk
Only 90 minutes south of Perth, on the outskirts of the town of Harvey in Australia's South West, this delightful 1.4 km short trail has stunning views over the backwaters of the Harvey Dam to the East and all the way to the coast on the western side. The trail passes several large granite outcrops and is ablaze with wildflowers in Spring.
The trail is gently undulating and suitable for most fitness levels. There are a number of seats provided along the trail where you can sit and take in the stunning views. Bird life is prolific in the area and if you are lucky you may spot a bright blue wren flitting between the undergrowth.
There is a sealed road all the way to the trailhead and a small gravel carpark with room for several cars. The trail is signed on the South West Hwy and Honeymoon Rd.
A wood fire BBQ (byo wood) and picnic table is provided and it is the perfect spot for a relaxing bush picnic after completing the trail. Please check with the Shire of Harvey about when you are allowed to light a fire. 
Shire of Harvey
(08) 9729 0300
102 Uduc Road, Harvey WA 6220
Expand your trip and enjoy great businesses nearby
Lake Brockman Tourist Park
Cabins and camping set in the state forest overlooking Logue Brook Dam.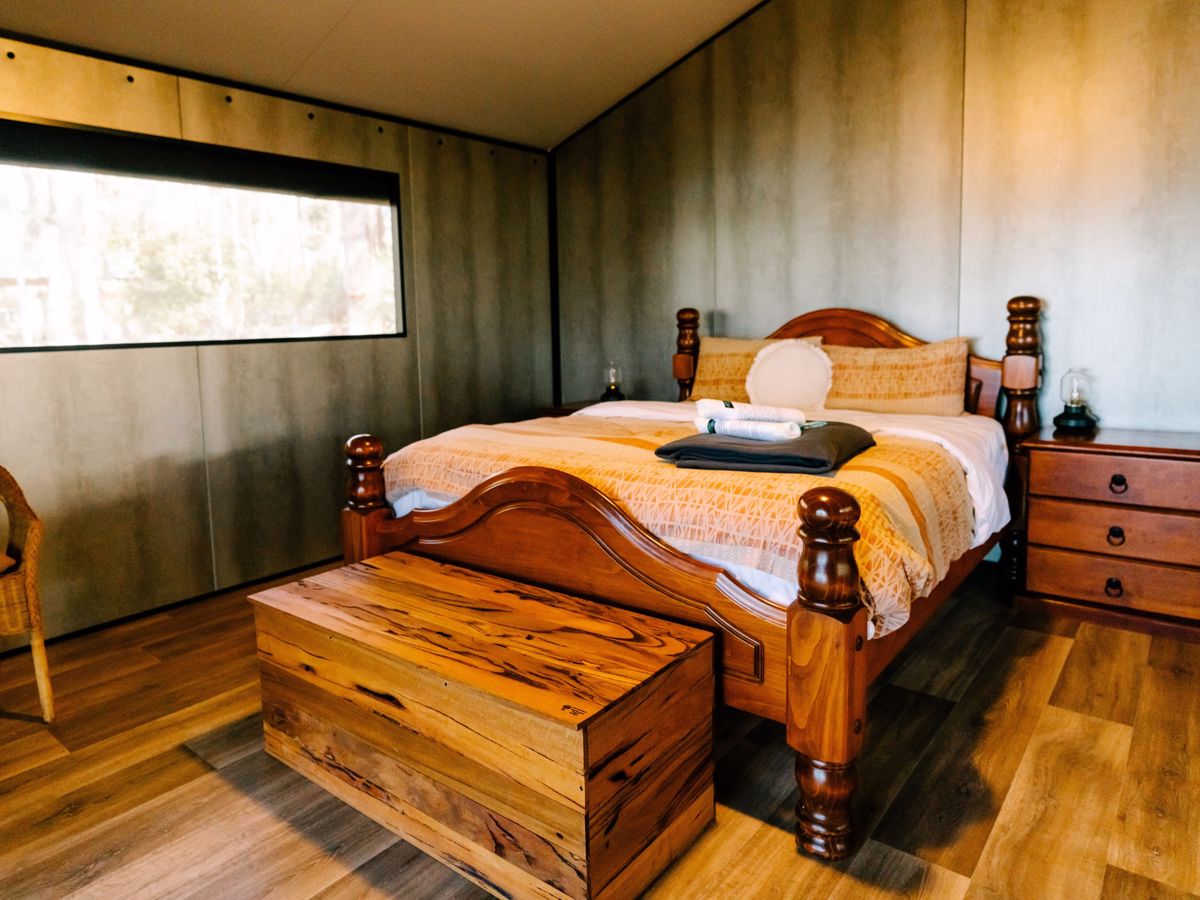 Be trail ready for Harvey Wildflower Ridge Walk
Here is everything you need to know before visiting this trail.
Time / Duration
Up to 30 minutes stroll
What To Pack
Group B (Bushwalks and/or longer trails) required.
What To Pack
Group B (Bushwalks and/or longer trails)
Minimum 2 litres of water per person per day
Sturdy shoes
Sun hat or bike helmet (compulsory in WA)
Sunglasses, sunscreen (30+) and insect repellant
Binoculars and camera (optional)
Map or guide book where suggested
Snacks and/or lunch depending on length of trail
Clothes to suit the activity and potential weather conditions including a water/windproof jacket
First Aid kit
Trail Start
Honeymoon Rd, Harvey (2.5 km from the SW Hwy) Approx 1.5 hours south of Perth
Suitable for most ages and fitness levels. Some bushwalking experience recommended. Tracks may have short steep hill sections a rough surface and many steps. Walks up to 20km.
Facilities
The nearest public toilets and drinking water are located 5 km away, in the nearby town of Harvey.
BBQ Facilities
Car Park
Lookouts
Picnic Area
Shaded Area
Best time of year
April to November
Prohibited Items
No pets permitted


Complete Harvey Wildflower Ridge Walk to earn badges and points!
Earn points and badges and become a "TrailsWA Expert" by completing trails and leaving reviews.
Earn 2 points towards
your TrailsWA level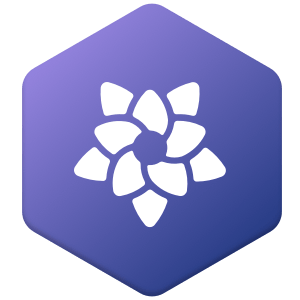 Earn the Wildflower Wanderer badge when you complete this trail.

1 trail goers have rated Harvey Wildflower Ridge Walk as 4 out of 5!
We love to hear from people who've been on our Western Australian trails, so it would be most appreciated it if you wanted to leave a review.
Add your review of Harvey Wildflower Ridge Walk
Steve Dunne rated Harvey Wildflower Ridge Walk a 4 out of 5
As far as hikes go, this is no Bibbulmun Track but for the views alone, this is well worth the short drive off South West Highway to have a look.

The hike itself is only short (1.4km) and well marked. It's a little steep and rugged in places but needs no special skills or gear. Just a camera, common sense and good pair of walking shoes. There is a gravel car park just off Honeymoon Road at the start of the trail. There are some picnic benches along the way as well as lookout benches at some of the more spectacular vistas. It is so peaceful to sit at the top of the world where it's a lot less crowded. Taking time out to embrace this special place will do more for your mental health than any number of doctor appointments. Spectacular views, incredible granite outcrops, bird life, beautiful trees and forests.

Take a few minutes out of your journey to stop off at this incredible place and realise there are more important things in life than rushing to your destination to catch up on the latest Netflix episode.
Supported by great organisations
Trails are free and bring so many benefits to our community by providing opportunities to have fun, get fit, socialise, explore and challenge yourself. But they also have to be managed and maintained which only is made possible through terrific sponsors, donations and/or volunteering.

Serenity
A reason to stop for
Wildflower Ridge Panorama
On top of the world where it's less crowded.
View 7 Photos of Harvey Wildflower Ridge Walk
Upload your photo of Harvey Wildflower Ridge Walk
Report a Problem
You are reporting a problem for Harvey Wildflower Ridge Walk. Please be as detailed as possible to help us appropriately identify and address the issue.