Trails WA supports the seven principles recommended by Leave No Trace Australia for minimising your impacts when using the trails.
Learn more
About The Domes, Purnululu NP
The Domes walk features some great examples of geological erosive forces creating unique 'beehive' outcrops. The classic layers are made up of clay-like bands that support a type of cyanobacteria that creates that distinctive grey colour. The red bands are caused by oxidation of iron in the incredibly fragile sandstone.
The trail ends at a water smooth mini amphitheatre where a wet-season waterfall plummets into a pool below. The rock walls feature curious honeycomb-like structures, a product of water erosion. It would be a spectacular sight but rarely witnessed by humans. Purnululu National Park is only opened in the dry season or Australia's winter months - May to October.          
Kununurra Visitor Centre
(08) 9168 1177
75 Coolibah Drive, Kununurra WA 6743
Be trail ready for The Domes, Purnululu NP
Here is everything you need to know before visiting this trail.
Time / Duration
up to 1 hour
What To Pack
Group B (Bushwalks and/or longer trails) required.
What To Pack
Group B (Bushwalks and/or longer trails)
Minimum 2 litres of water per person per day
Sturdy shoes
Sun hat or bike helmet (compulsory in WA)
Sunglasses, sunscreen (30+) and insect repellant
Binoculars and camera (optional)
Map or guide book where suggested
Snacks and/or lunch depending on length of trail
Clothes to suit the activity and potential weather conditions including a water/windproof jacket
First Aid kit
Additional Useful Items
See Group D items on Trail Tips page. Roads may be closed after heavy rain, check conditions before travelling.
Trail Start
Piccnininny Gorge carpark, Purnululu National Park, 230km (3 hours) south of Kununurra, which is 3200km (30 hours) north of Pert
Suitable for most ages and fitness levels. Some bushwalking experience recommended. Tracks may have short steep hill sections a rough surface and many steps. Walks up to 20km.
Hazards & Warnings
Temperatures can get very hot (up to 50 degrees), walk in the early morning or late afternoon.
Facilities
Camping
Car Park
Interpretive Centre
Lookouts
Picnic Area
Shaded Area
Best time of year
May to October. The dry season in the Kimberley
Fees
National Park Fees apply
Trail Access
2WD, Air or Bus to Halls Creek or Kununurra. 4WD only from Great Northern Hwy.


Complete The Domes, Purnululu NP to earn badges and points!
Earn points and badges and become a "TrailsWA Expert" by completing trails and leaving reviews.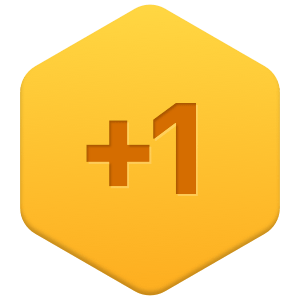 Earn 1 point towards
your TrailsWA level

Be the first to review The Domes, Purnululu NP
We love to hear from people who've been on our Western Australian trails, so it would be most appreciated it if you wanted to leave a review.
Add your review of The Domes, Purnululu NP
Supported by great organisations
Trails are free and bring so many benefits to our community by providing opportunities to have fun, get fit, socialise, explore and challenge yourself. But they also have to be managed and maintained which only is made possible through terrific sponsors, donations and/or volunteering.

Walk along the Dome walk
The spectacular beehive domes of Purnululu
The Purnululu domes
The famous banded domes of Purnuulu
Close up of the dome walls
Some of the rock walls are honeycombed
More domes
Bungle Bungle domes
Exploring the domes
The Dome walk gets up close and personal with the domes
View 5 Photos of The Domes, Purnululu NP
Upload your photo of The Domes, Purnululu NP
Report a Problem
You are reporting a problem for The Domes, Purnululu NP. Please be as detailed as possible to help us appropriately identify and address the issue.