Trails WA supports the seven principles recommended by Leave No Trace Australia for minimising your impacts when using the trails.
Learn more
About Bridge Loop Ride, Mandurah
Explore Mandurah's hidden gems and scenic wonders with the Bridge Loop Ride!
This captivating 10km cycling adventure begins and ends at the Mandurah Visitor Centre, offering a delightful blend of nature, heritage, and picturesque waterways. Pedal your way along the Eastern Foreshore, where the Heart Sculpture, Kwillena Gabi Estuary Pool, and a charming playground beckon.
Immerse yourself in artistic marvels like the Floral Swing Mural and step back in time at the Mandurah Community Museum. Then, journey across the iconic Mandurah Estuary Bridge to reach the serene Osprey Waters Reserve. Riders are then invited to discover Samphire Cove, Suttons Homestead, Hall's Cottage, the solemn Mandurah War Memorial, and the vibrant Meeting Place Art.
Don't forget to admire the grandeur of the Mandurah Bridge, a true architectural marvel.
Mandurah's flat terrain and extensive network of shared paths and dedicated cycle lanes make it the ideal city to explore on two wheels. This 10km trail promises approximately 40 minutes of riding time, with plenty of opportunities to pause and savor the sights.
Get ready to embark on an unforgettable journey through Mandurah's history and natural beauty with the Bridge Loop Ride!
City of Mandurah
9550 3777
Mandurah Visitor Centre
(08) 9550 3999
75 Mandurah Tce, Mandurah WA 6210
Be trail ready for Bridge Loop Ride, Mandurah
Here is everything you need to know before visiting this trail.
Time / Duration
1-3 hours
What To Pack
Group A (Urban trails or short trails near facilities) required.
What To Pack
Group A (Urban trails or short trails near facilities)
Full large water bottle per person.
Sun hat or bike helmet (compulsory in WA).
Sunglasses, sunscreen (30+) and insect repellant.
Clothes to suit the activity and potential weather conditions (See suggestions below).
Binoculars and camera (optional).
Trail Start
Mandurah Visitor Centre
Trail End
Mandurah Visitor Centre
Recommended for beginner riders with basic mountain bike skills. Typically flowing, open trails on firm terrain with gentle gradients. Surface may be uneven, loose or muddy at times. Riders may encounter small rollable obstacles and technical trail features.
Facilities
BBQ Facilities
Bicycle Rack
Cafe
Car Park
Picnic Area
Public Toilet
Shaded Area
Sheltered Area
Visitor Information Centre
Best time of year
Anytime of year


Complete Bridge Loop Ride, Mandurah to earn badges and points!
Earn points and badges and become a "TrailsWA Expert" by completing trails and leaving reviews.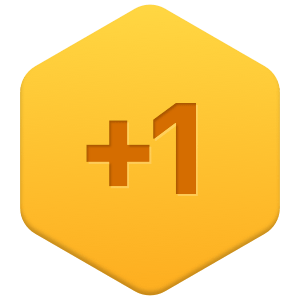 Earn 1 point towards
your TrailsWA level

Be the first to review Bridge Loop Ride, Mandurah
We love to hear from people who've been on our Western Australian trails, so it would be most appreciated it if you wanted to leave a review.
Add your review of Bridge Loop Ride, Mandurah
Supported by great organisations
Trails are free and bring so many benefits to our community by providing opportunities to have fun, get fit, socialise, explore and challenge yourself. But they also have to be managed and maintained which only is made possible through terrific sponsors, donations and/or volunteering.

View 5 Photos of Bridge Loop Ride, Mandurah
Upload your photo of Bridge Loop Ride, Mandurah
Report a Problem
You are reporting a problem for Bridge Loop Ride, Mandurah. Please be as detailed as possible to help us appropriately identify and address the issue.