Trails WA supports the seven principles recommended by Leave No Trace Australia for minimising your impacts when using the trails.
Learn more
About Breakaways Trail, Wooleen Station
The Breakaways Trail is a 10km (or 20km) hike or mountain bike ride on Wooleen Station in the Shire of Murchison.
The outback trail traverses many different land types and takes in some stunning views across the station. Travel through Mulga shrublands before heading up atop a rim of breakaway rocks. Admire the view before passing some granite outcropping and looping back to the end of the airstrip.
Check-in at the homestead before departure to ensure the track condition is suitable. If you choose to cycle/hike from the homestead then this is a 20km loop trail.
Visitor Information Centres
Other Links
Australia's Golden Outback

Comprehensive information on the Golden Outback region including destinations, things to see and do, accommodation and tours.

Be trail ready for Breakaways Trail, Wooleen Station
Here is everything you need to know before visiting this trail.
Time / Duration
1.5 hours
Length
19.6km loop, with an option to start half way and halve to 10km if you depart from the large airstrip
What To Pack
Group C (Mountain bike trails) required.
What To Pack
Group C (Mountain bike trails)
Group A and B items (see Trail Tips) plus
Gloves to prevent blisters
Spare inner tubes or puncture repair kit, pump, tool kit
Mountain bike shoes and clipless pedals are recommended
Additional Useful Items
No drinking water available along trail.
No mobile reception available for 200kms
WIFI available at Wooleen Homestead before departure.
Trail Start
Wooleen Homestead, Twin Peaks-Wooleen Rd, Murchison,660km (12 hours) north of Perth
Trail End
This trail can finish at the Wooleen Homestead or the end of the RFDS airstrip
Suitable for most ages and fitness levels. Some bushwalking experience recommended. Tracks may have short steep hill sections a rough surface and many steps. Walks up to 20km.
Recommended for moderate intermediate riders with some technical mountain biking experience. Typically narrow trails with loose, soft, rocky or slippery sections and hills with short steep sections. Riders will encounter obstacles and technical trail features.
Hazards & Warnings
Summer temperatures are extreme and the track is closed from November to March each year. Always check-in at the homestead for current track conditions.
Safety
Bring a hat, water bottle/ reservoir, hiking boots, suncream, and PLB device. Use the log book located at the end of the large airstrip.
Facilities
Wooleen Station operates a nature-based station stay in the Shire of Murchison. Various accommodation and camping options are available to guests.
Camping
Car Park
Lookouts
Picnic Area
Best time of year
April to September
Fees
Free of charge for Wooleen Station guests otherwise a daily property fee of $25 per car applies
Trail Access
Road - To Wooleen Station Stay - 4WD recommended due to gravel roads.
Prohibited Items
No firearms or motorbikes


Complete Breakaways Trail, Wooleen Station to earn badges and points!
Earn points and badges and become a "TrailsWA Expert" by completing trails and leaving reviews.
Earn 2 points towards
your TrailsWA level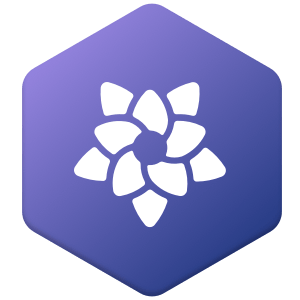 Earn the Wildflower Wanderer badge when you complete this trail.

Be the first to review Breakaways Trail, Wooleen Station
We love to hear from people who've been on our Western Australian trails, so it would be most appreciated it if you wanted to leave a review.
Add your review of Breakaways Trail, Wooleen Station