Z Bend River Trail, Kalbarri NP
Details for trail on a map
Z Bend Lookout Carpark, Z Bend Road, Kalbarri National Park, 585km North of Perth (6 hours)
Return to carpark via same trail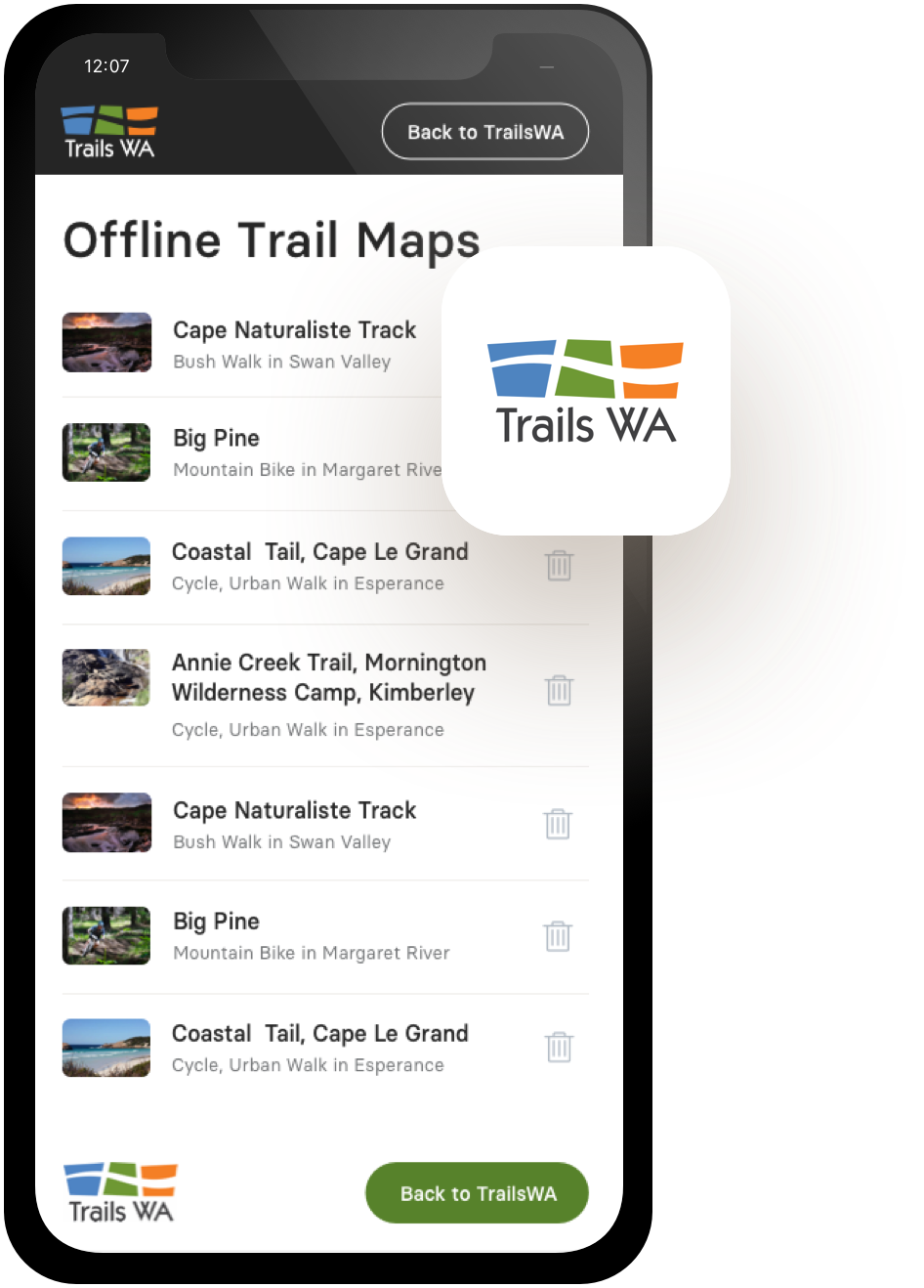 Offline Maps
TrailsWA Now supports Offline Maps. Follow the instructions below to save trail maps to your phone.
Visit trailswa.com.au on your mobile Our Offline Maps will require you to be connected to trailswa.com.au using the device you intend to take on your trip.

Add to Home Screen Save the trailswa.com.au webpage to your home screen.

Find your trail, and Save Offline Via the bookmark saved to your devices home screen, explore our trails and find the one you want - select "Save this map to use offline". You will need to be connected/online at this point.
Trails WA supports the seven principles recommended by Leave No Trace Australia for minimising your impacts when using the trails.
Learn more
About Z Bend River Trail, Kalbarri NP
One of the most scenic locations in the Kalbarri National Park, the Z Bend is suitably named after the tight bends the Murchison River has carved into the Tumblagooda Sandstone gorge.The Z Bend can be admired from a lookout or it can be experienced first hand by taking an hour long hike descending down into the gorge. As you climb over boulders, through passages and down ladders, keep a look out for the endemic wildflower species Kalbarri Spider Orchid as well as many other wildflowers Pink Poker, Flame Grevillea, Starflowers and many more orchids and flowering natives.
Once in the gorge if the season permits you can have a swim and cool off in the waters of the Murchison River, or walk along the rock edge and enjoy the calm surroundings.
When returning to the carpark ensure you take the time to sit back and relax, use the bbq facilities to enjoy a picnic lunch.
As this is a gorge risk area, extreme caution should be used.
Kalbarri Visitor Centre
(08) 9937 1104
70 Grey Street, Kalbarri WA 6536
Other Links
Australia's Coral Coast

Comprehensive information on the Coral Coast region including destinations, things to see and do, accommodation and tours.

Be trail ready for Z Bend River Trail, Kalbarri NP
Here is everything you need to know before visiting this trail.
Time / Duration
2 hours return
Length
2.6km return to carpark
What To Pack
Group B (Bushwalks and/or longer trails) required.
What To Pack
Group B (Bushwalks and/or longer trails)
Minimum 2 litres of water per person per day
Sturdy shoes
Sun hat or bike helmet (compulsory in WA)
Sunglasses, sunscreen (30+) and insect repellant
Binoculars and camera (optional)
Map or guide book where suggested
Snacks and/or lunch depending on length of trail
Clothes to suit the activity and potential weather conditions including a water/windproof jacket
First Aid kit
Additional Useful Items
+ extra water. No drinking water available in park
+ Bathers for a swim, season permitting
Trail Start
Z Bend Lookout Carpark, Z Bend Road, Kalbarri National Park, 585km North of Perth (6 hours)
Trail End
Return to carpark via same trail
Bushwalking experience recommended. Tracks may be long, rough and very steep. Directional signage may be limited.
Difficulty Notes
Steep descent down into gorge, including ladders, tight passages and climbing over boulders
Hazards & Warnings
December to April can be very hot, walk in the cooler parts of the day, carry adequate water supply
Facilities
Wheelchair access limited to picnic area, trail unsuitable for wheelchairs.
BBQ Facilities
Car Park
Lookouts
Public Toilet
Shaded Area
Sheltered Area
View Platform
Best time of year
July to October for best viewing of wildflower season
Fees
National Park fees apply
Trail Access
22WD vehicle is adequate, however Natures Window/Z Bend Rd prohibits large vans, motorhomes, cars towing caravans and trailers
Prohibited Items
No pets or camping in the National Park


Complete Z Bend River Trail, Kalbarri NP to earn badges and points!
Earn points and badges and become a "TrailsWA Expert" by completing trails and leaving reviews.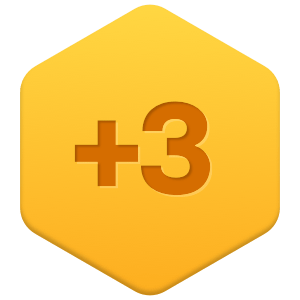 Earn 3 points towards
your TrailsWA level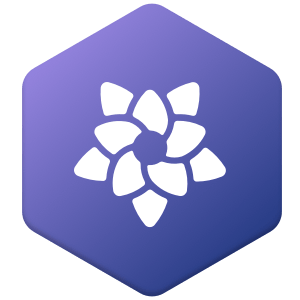 Earn the Popular Trail , and Wildflower Wanderer badges when you complete this trail.

Be the first to review Z Bend River Trail, Kalbarri NP
We love to hear from people who've been on our Western Australian trails, so it would be most appreciated it if you wanted to leave a review.
Add your review of Z Bend River Trail, Kalbarri NP
Supported by great organisations
Trails are free and bring so many benefits to our community by providing opportunities to have fun, get fit, socialise, explore and challenge yourself. But they also have to be managed and maintained which only is made possible through terrific sponsors, donations and/or volunteering.

Photographers Dream
Tumblagooda Sandstone contrasting against the waters of the Murchison River
Murchison River in the Z Bend
Enjoying the cooling waters of the Murchison River after walking the Z Bend River Trail.
Pink Poker Wildflower
One of the many beautiful wildflowers of the Kalbarri gorge region.
Abseiling Z Bend Gorge
For the more adventurous type
Rugged Landscape
At the base of the Z Bend Gorge
Careful foot placement
At the base of the Z Bend Gorge
View 6 Photos of Z Bend River Trail, Kalbarri NP
Upload your photo of Z Bend River Trail, Kalbarri NP
Report a Problem
You are reporting a problem for Z Bend River Trail, Kalbarri NP. Please be as detailed as possible to help us appropriately identify and address the issue.