Trails WA supports the seven principles recommended by Leave No Trace Australia for minimising your impacts when using the trails.
Learn more
About York Walks - Convicts and Crossings
A versatile trail that can be walked (or cycled) in short or long loops, with the river crossings and facilities in Avon Park being fun for families with children.
Starting from York Visitor Centrre at the Town Hall, set off along Avon Terrace and cut through the laneway to the river beside the Courthouse and Post Office. After crossing the suspension bridge, in summer you can make a complete 3.4km loop to the north using the ford, and anytime a short loop to the south, with a longer option to visit the Residency Museum and St.John's cemetery, via Clifford street which has a number of 1850s/60s Pensioner Guard cottages.
Distance options: 3.4 kilometres total - or short loop from suspension bridge to south street is .800 metres, top half loop is 1.6km or bottom half loop is 2.4km.
York is just over an hour's drive from Perth through beautiful bush and rolling farmland and has several linking walk and cycle trails that you can mix and match to suit yourself. 
York Visitor Centre
(08) 9641 1301
York Town Hall, 81 Avon Tce, York WA 6302
Be trail ready for York Walks - Convicts and Crossings
Here is everything you need to know before visiting this trail.
Time / Duration
20 minutes to an hour depending on the route taken.
Length
800 metres to 3.4km depending on which loops you do.
What To Pack
Group A (Urban trails or short trails near facilities) required.
What To Pack
Group A (Urban trails or short trails near facilities)
Full large water bottle per person.
Sun hat or bike helmet (compulsory in WA).
Sunglasses, sunscreen (30+) and insect repellant.
Clothes to suit the activity and potential weather conditions (See suggestions below).
Binoculars and camera (optional).
Trail Start
York Visitor Centre, York Town Hall, 100km (1 hour plus) east of Perth
Trail End
York Visitor Centre, York Town Hall, 100 km (1 hour plus) east of Perth
Hazards & Warnings
Cyclists dismount when crossing the suspension bridge, - it swings! Optional ford crossing in summer months only (usually passable from October to April ) cyclists dismount as surface is rocky and unstable. Beware snakes in summer months.
Facilities
Car and coach parking, water access and public toilets at Howick street. Town Hall has Visitor Centre with shop, water access and public toilets with toilet for people with disabilities and first aid equipment during opening hours 9.30am-4pm daily. Public telephone and many cafes in Avon Terrace. Lots of children's hands-on activities at the Residency Museum.'
Cafe
Car Park
Child Activities
Coach Parking
Dog Friendly
First Aid Equipment
Picnic Area
Public Telephone
Public Toilet
Shaded Area
Shop
All accessible toilet facilities
Visitor Information Centre
Water Access Points
Best time of year
All year round; weather can be hot in January and February
Trail Access
Road 2WD, walk from town


Complete York Walks - Convicts and Crossings to earn badges and points!
Earn points and badges and become a "TrailsWA Expert" by completing trails and leaving reviews.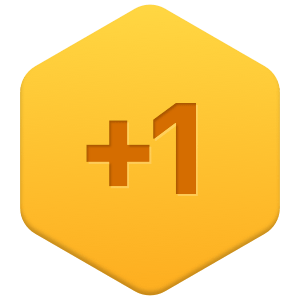 Earn 1 point towards
your TrailsWA level

Be the first to review York Walks - Convicts and Crossings
We love to hear from people who've been on our Western Australian trails, so it would be most appreciated it if you wanted to leave a review.
Add your review of York Walks - Convicts and Crossings
Supported by great organisations
Trails are free and bring so many benefits to our community by providing opportunities to have fun, get fit, socialise, explore and challenge yourself. But they also have to be managed and maintained which only is made possible through terrific sponsors, donations and/or volunteering.

Suspension Bridge
Have fun and a fantastic view of the river as you sashay and sway across a replica of the 1888 swing bridge
Holy Trinity Church (1854)
Built in 1854 and consecrated in 1858, convicts would have worshipped here. The tower and other additions were added between 1891 and 1905. It contains a magnificent Alfred Pease pipe organ and stained glass windows designed by Robert Juniper.
Ford Crossing, site of Monger's Bridge
This ancient ford crossing is usually passable in summer from October through to April. The path surface is rocky, therefore unlevel and unstable. Cyclists should dismount. Take great care if there is water flowing, do not use in winter months or at any time if water is more than ankle deep.
Residency Museum
The last remaining part of York's Convict Depot. Time your walk to get here in Museum opening hours of 1-3pm Tues, Weds, Thurs, and 11am-3.30pm at weekends. Visitors say "it's like a Tardis - there's so many exciting, colourful exhibitions and child-friendly hands-on activities in here".
View 4 Photos of York Walks - Convicts and Crossings
Upload your photo of York Walks - Convicts and Crossings
Report a Problem
You are reporting a problem for York Walks - Convicts and Crossings. Please be as detailed as possible to help us appropriately identify and address the issue.