Trails WA supports the seven principles recommended by Leave No Trace Australia for minimising your impacts when using the trails.
Learn more
About Time Walk, Windjana Gorge NP
Once reef where a shallow sea covered the area 350 million years ago, Windjana Gorge now exists as a result of the Lennard River gouging its way through the Napier Range, exposing a completely different rock formation to others in the area. The Time Walk contains many interpretive signs of different periods, showing how long this formation has been in existence.
Commencing from the trailhead at the carpark, you walk towards the grey and orange rock face where you can see the river winding through the gorge.  Accessible by a small gap-like tunnel you will emerge on the other side to the shady, cool, green gorge where you can take time to view the wildlife. Freshwater crocodiles bask on the beach as others float in the water and flocks of corellas groom each other in the trees and on cliff walls.
The Time Walk is an easy short walk, however, you may wish to stay a little longer to soak up the beauty! While in the area check out the Gorge Walk - a 7km return walk which takes you along the full length of the gorge and back. It runs along the course of the Lennard River, which becomes a series of pools in the dry season. It allows you a close look at the gorge's resident fruit bats, corellas and freshwater crocodiles. This walk requires a moderate level of fitness.
The Windjana Gorge National Park can be found along the Fairfield Leopold Downs Road, a gravel road that connects the Great Northern Highway with the famous Gibb River Road. On the other end the Leopold Downs Road joins the Great Northern Highway 60 kilometres close to Fitzroy Crossing.
Derby Visitor Centre
(08) 9191 1426
30 Loch Street, Derby WA 6728
Other Links
Australia's North West

Comprehensive information on the North West region including destinations, things to see and do, accommodation and tours.
Be trail ready for Time Walk, Windjana Gorge NP
Here is everything you need to know before visiting this trail.
What To Pack
Group B (Bushwalks and/or longer trails) required.
What To Pack
Group B (Bushwalks and/or longer trails)
Minimum 2 litres of water per person per day
Sturdy shoes
Sun hat or bike helmet (compulsory in WA)
Sunglasses, sunscreen (30+) and insect repellant
Binoculars and camera (optional)
Map or guide book where suggested
Snacks and/or lunch depending on length of trail
Clothes to suit the activity and potential weather conditions including a water/windproof jacket
First Aid kit
Trail Start
Windjana Gorge Day Use car park, Windjana Gorge National Park, 145 km east of Derby, which is 2350km (29 hours) north of Perth
Suitable for most ages and fitness levels. Some bushwalking experience recommended. Tracks may have short steep hill sections a rough surface and many steps. Walks up to 20km.
Hazards & Warnings
Swimming not recommended due to fresh water crocodiles.
Facilities
Camping
Public Telephone
Water Access Points
Best time of year
May to September. Trail is inaccessible during the wet season.
Fees
Entry fee to Windjana Gorge National Park
Trail Access
Air, road or bus to Derby. Road to National Park


Complete Time Walk, Windjana Gorge NP to earn badges and points!
Earn points and badges and become a "TrailsWA Expert" by completing trails and leaving reviews.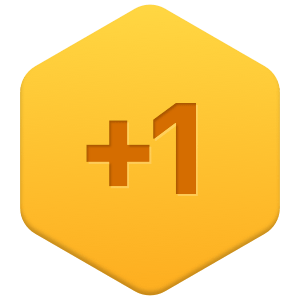 Earn 1 point towards
your TrailsWA level
Earn the Gorges badge when you complete this trail.

Be the first to review Time Walk, Windjana Gorge NP
We love to hear from people who've been on our Western Australian trails, so it would be most appreciated it if you wanted to leave a review.
Add your review of Time Walk, Windjana Gorge NP
Supported by great organisations
Trails are free and bring so many benefits to our community by providing opportunities to have fun, get fit, socialise, explore and challenge yourself. But they also have to be managed and maintained which only is made possible through terrific sponsors, donations and/or volunteering.

View 5 Photos of Time Walk, Windjana Gorge NP
Upload your photo of Time Walk, Windjana Gorge NP
Report a Problem
You are reporting a problem for Time Walk, Windjana Gorge NP. Please be as detailed as possible to help us appropriately identify and address the issue.