Trails WA supports the seven principles recommended by Leave No Trace Australia for minimising your impacts when using the trails.
Learn more
About Thirsty Point Trail, Cervantes
Starting from Thirsty Point car park the first part of the trail is firm gravel, but eventually becomes a sandy track. Most of the trail is flat or gently sloping, with the exception of the short climb up to the lookout!
There are a number of informative signs along the way providing interesting information about things you can see along the trail. Expect to see wildflowers between August and October.
The trail can be accessed from either end or in the middle.
If you want a longer walk, from the lookout you can continue along Hansen Bay Rd and follow the path around Lake Thetis and the stromatolites, before returning to town along Cervantes Rd.
Other Links
Australia's Coral Coast

Comprehensive information on the Coral Coast region including destinations, things to see and do, accommodation and tours.

Be trail ready for Thirsty Point Trail, Cervantes
Here is everything you need to know before visiting this trail.
Time / Duration
1-3 hours
What To Pack
Group A (Urban trails or short trails near facilities) required.
What To Pack
Group A (Urban trails or short trails near facilities)
Full large water bottle per person.
Sun hat or bike helmet (compulsory in WA).
Sunglasses, sunscreen (30+) and insect repellant.
Clothes to suit the activity and potential weather conditions (See suggestions below).
Binoculars and camera (optional).
Trail Start
Thirsty Point Car park at the South West Corner.
Trail End
Hansen Bay Lookout
No bushwalking experience required. The track is a hardened or compacted surface and may have a gentle hill section or sections and occasional steps. Walks no greater than 10km. Suitable for families with young children.
Facilities
Car Park
Dog Friendly
Lookouts
Picnic Area
Best time of year
Anytime
Trail Access
By car or bus to Cervantes, all or drive to the start of the trail from town.


Complete Thirsty Point Trail, Cervantes to earn badges and points!
Earn points and badges and become a "TrailsWA Expert" by completing trails and leaving reviews.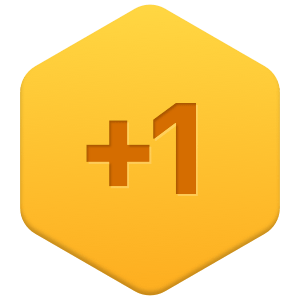 Earn 1 point towards
your TrailsWA level

Be the first to review Thirsty Point Trail, Cervantes
We love to hear from people who've been on our Western Australian trails, so it would be most appreciated it if you wanted to leave a review.
Add your review of Thirsty Point Trail, Cervantes
Supported by great organisations
Trails are free and bring so many benefits to our community by providing opportunities to have fun, get fit, socialise, explore and challenge yourself. But they also have to be managed and maintained which only is made possible through terrific sponsors, donations and/or volunteering.

Native Wisteria, signage.
View 7 Photos of Thirsty Point Trail, Cervantes
Upload your photo of Thirsty Point Trail, Cervantes
Report a Problem
You are reporting a problem for Thirsty Point Trail, Cervantes. Please be as detailed as possible to help us appropriately identify and address the issue.